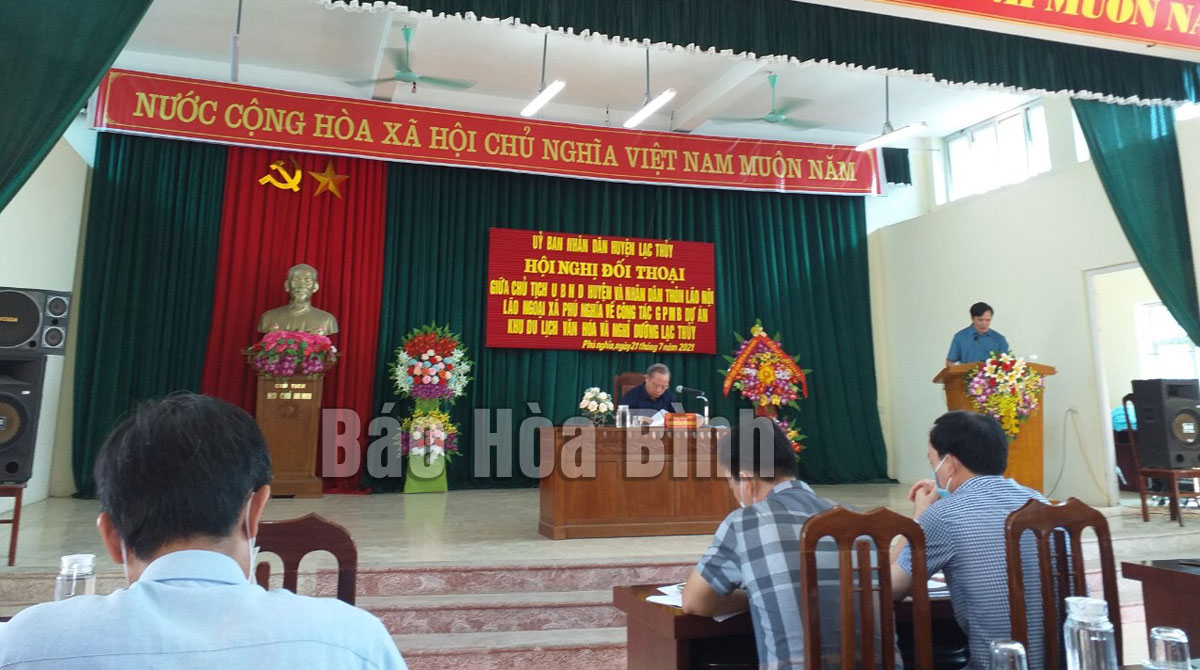 (HBO) - After the standing board of the Hoa Binh province's Party Committee issued Decisions No. 232-QD/TU and No. 367-QD/TU, the Lac Thuy district Party committee's standing board held a conference to disseminate the decisions to its relevant agencies in order to uphold people's mastery via direct contacts and dialogues so as to address problems at grassroots level.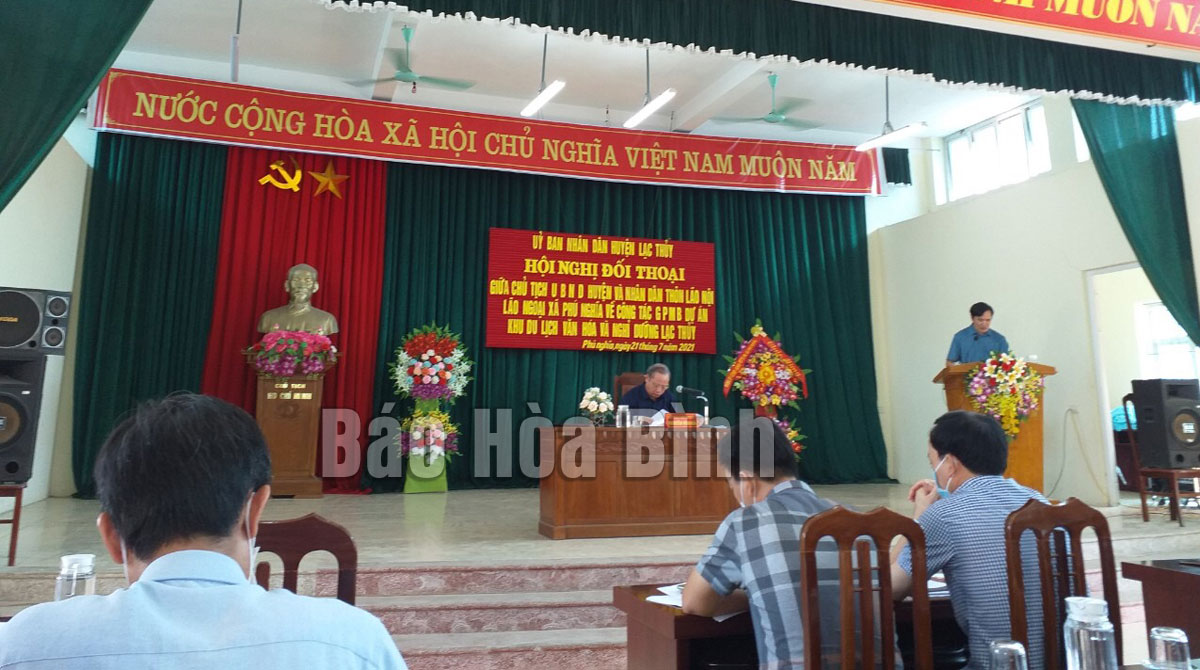 Leaders of Lac Thuy district join an in-person dialogue with people in Lao Noi village, Lao Ngoai in Phu Nghia commune.
In the past five years, Lac Thuy Party Committee and authorities held numerous similar events to learn about locals thoughts and wishes regarding social issues and their rightful and legitimate interests.
Of note, through the dialogues, the leaders have taken note of valuable opinions for solutions to such issues, thereby strengthening the relations between the Party and people.
As of the end of June, the district had arranged 62 events of such kind across the fields of socio-economic development, national defence-security, Party building, and issues related to people's legitimate rights and interest.
The People's Committee of the district had handled 80 out of 92 opinions raised under their jurisdiction, reaching 87 percent of the total.
Through the activities, local leaders have grasped people's thoughts and wishes as well as timely addressed emerging problems, detected bottlenecks and adjusted their guidelines in accordance with the reality.
In addition, the holding of the dialogues has helped report Party members and officials with wrongdoings and people have high consensus with direct contacts and dialouges of leaders of the local Party Committee and authorities./.