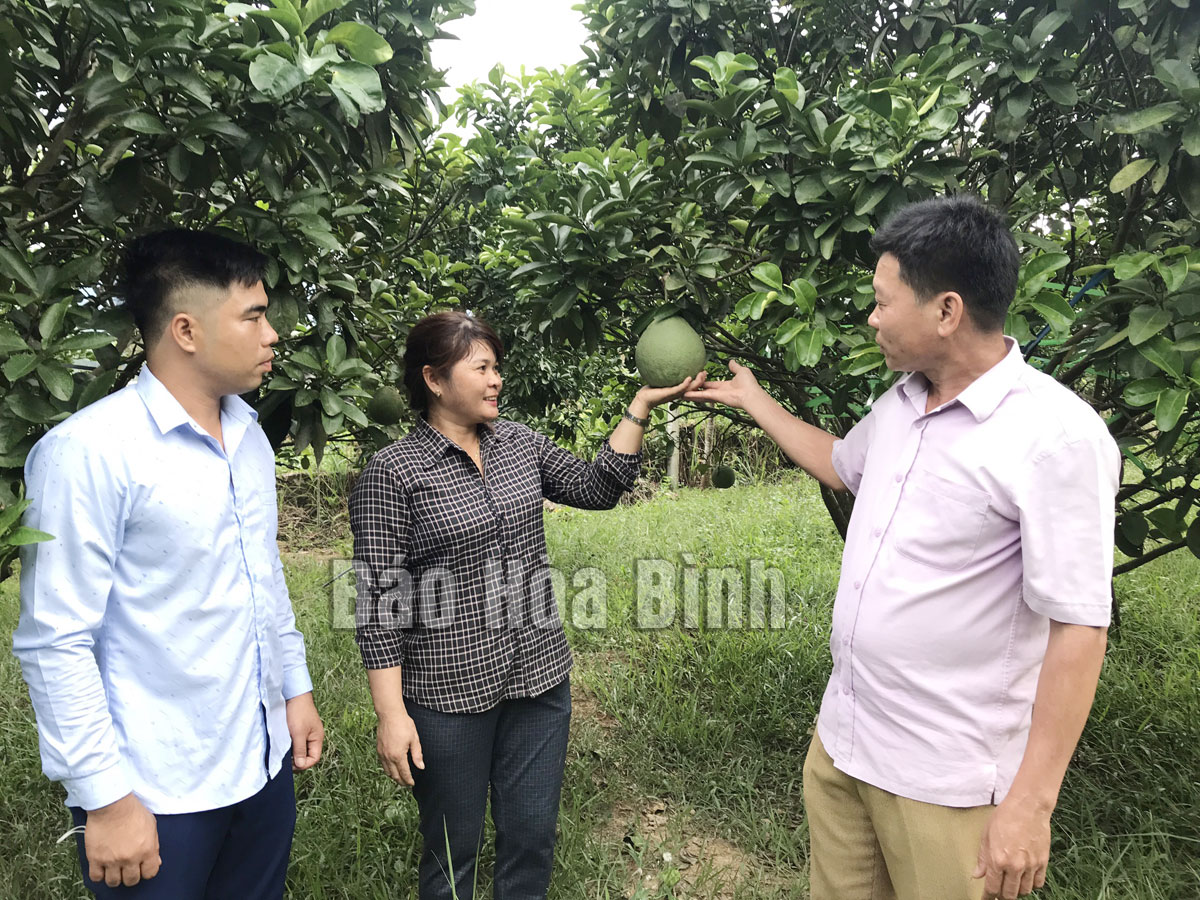 (HBO) - Over the past years, the Party Committee of Ngoc My commune (Tan Lac) has led the implementation of resolutions on socio-economic development, with focus on building effective economic models, introducing plants and animals with high economic value, building transport infrastructure, thus improving living standards and income for locals.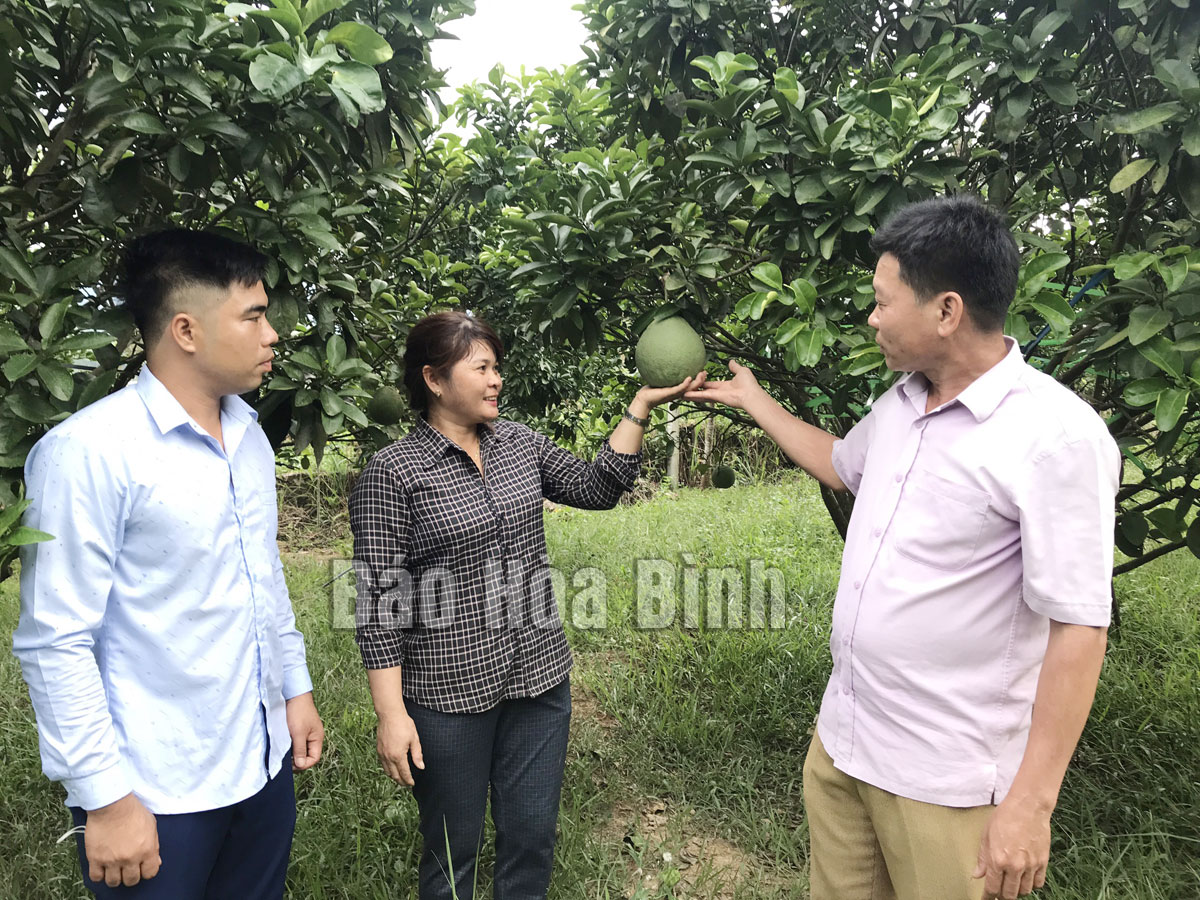 A pomelo farm of Bui Thi Hieu in Cau Phung hamlet, Ngoc My commune (Tan Lac) generates income of over 150 million VND a year.
Bui Van Duong, Secretary of the commune Party Committee said: "The commune Party Committee has 17 Party cells, of which there are 13 Party cells of hamlets, one of the health station, one of the public security force, and two of local schools, with 343 Party members in total. In the past term, the commune Party Committee led locals in developing the local economy by switching to high-value crops, and expanding commodity production. Priority was also given to developing handicrafts, light industry, and services. The commune paid attention to building infrastructure and transport system to create favourable conditions for locals' production, attracting investment and creating jobs for local workers, along with fostering a cultural and civilized lifestyle, and protecting the environment, so as to gradually give the commune a facelift".
To support local production development, since 2020, the commune has organised three training courses on citrus fruit growing, chicken farming, and mechanics. It has implemented credit programmes through mass associations, unions and 22 savings and borrowing groups in the locality. Currently, Hai Ha Green Fruit Company which specializes in fruit processing and trading has signed contracts to buy products from local farmers, helping ensuring the sale of local fruits. Many households have changed crops and livestock and formed effective economic models. Industrial production, handicrafts, and services are maintained and expanded, thereby creating jobs for local workers.
From a commune with many difficulties, Ngoc My has gradually changed for the better under the leadership of the Party Committee.
To date, all main hamlet roads have been concreted and paved. The commune has fulfilled 17 out of 19 new-style rural area building criteria, and is striving to complete all criteria in 2022. The commune's average per capita income reaches 49.3 million VND per year, the poverty rate decreases to 6.31 percent, and social security and safety are maintained./.