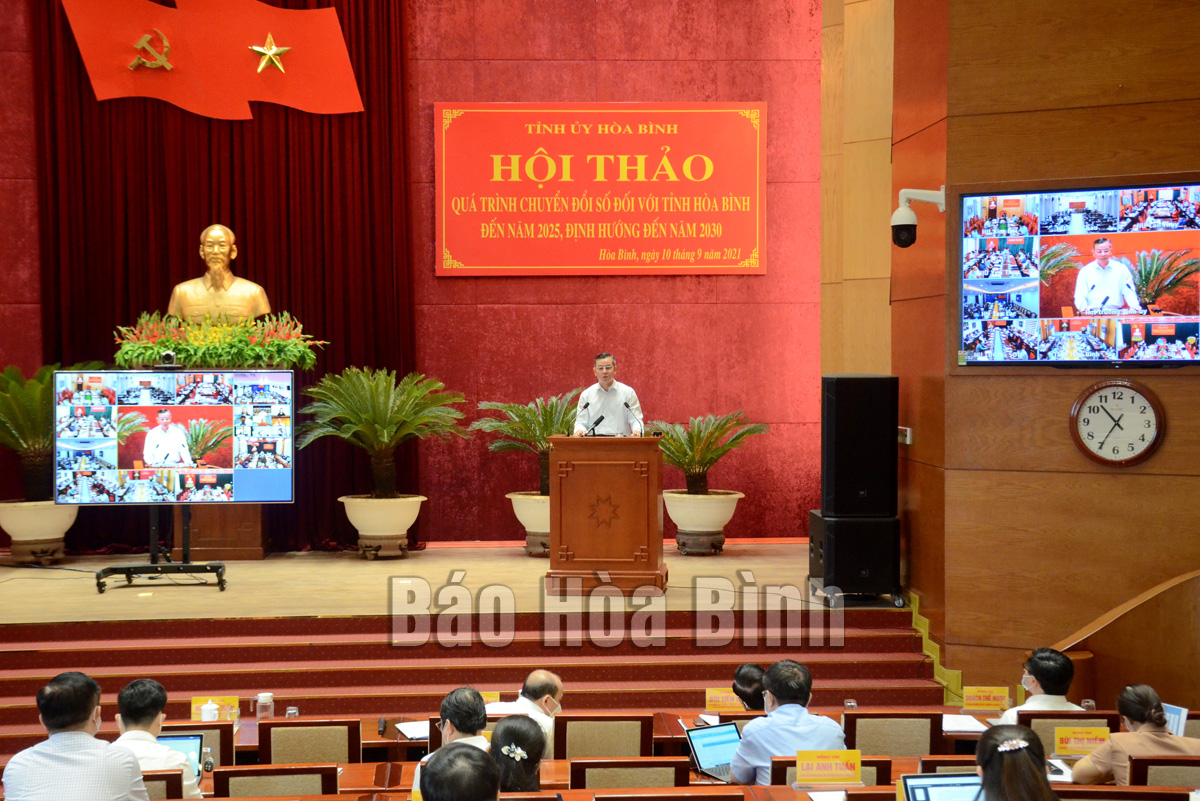 (HBO) – The standing board of the Hoa Binh Party Committee, on September 10, organised a webinar on digital transformation.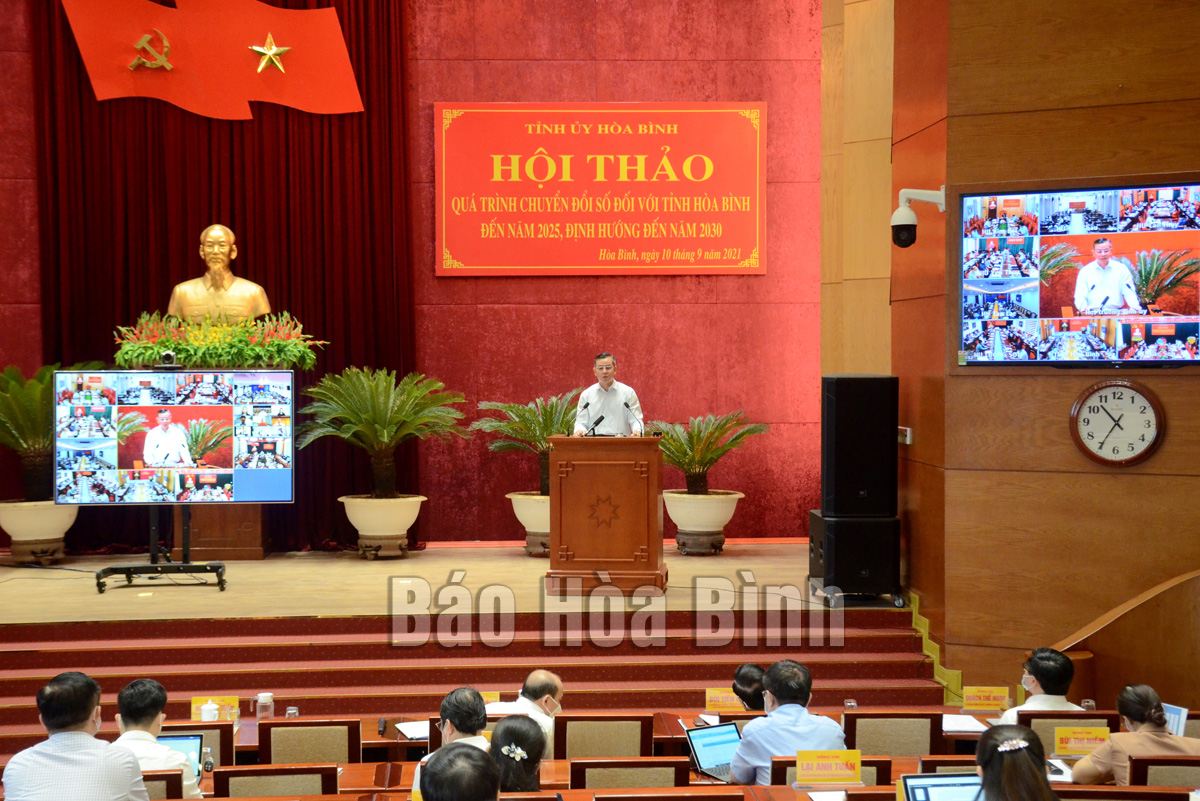 provincial Party Committee, speaks at the event.
According to Nguyen Van Chuong, Vice Chairman of the provincial People's Committee, digital transformation has initially helped improve the effectiveness of directing, operating and handling administrative procedures for businesses and people in Hoa Binh.
As part of efforts to increase its position in the national digital transformation ranking by 2025, Hoa Binh aims to basically complete the goals related to e-government building, promote the development of smart cities, and achieve basic goals in a number of important fields across all three pillars of digital government, digital economy, and digital society, among others. By 2030, the transformation is expected to take place synchronously and comprehensively across the province.
At the event, Chairman of FPT Corporation Truong Gia Binh and other experts briefed on Vietnam's digital transformation and Hoa Binh's approach to the process, which they said will lead to a total and comprehensive change of the way of living, working and production based on digital technology for both individuals and organisations.
Participants agreed that for the process to be successful, full awareness and political determination are key, adding that Hoa Binh's digital transformation should focus on the agricultural sector and take place within businesses to create new values based on complete changes across fields.
Speaking at the event, Ngo Van Tuan, member of the Party Central Committee and Sectary of the provincial Party Committee, highlighted the important role of digital transformation in the development of Hoa Binh, adding that it is an important task in implementing the provincial Party Committee's resolution and action plan.
He requested units involved work with FPT Corporation in building a road map and assigning tasks for the transformation, initially in agriculture and farm produce distribution; health; education; smart city building; and e-commerce development./.