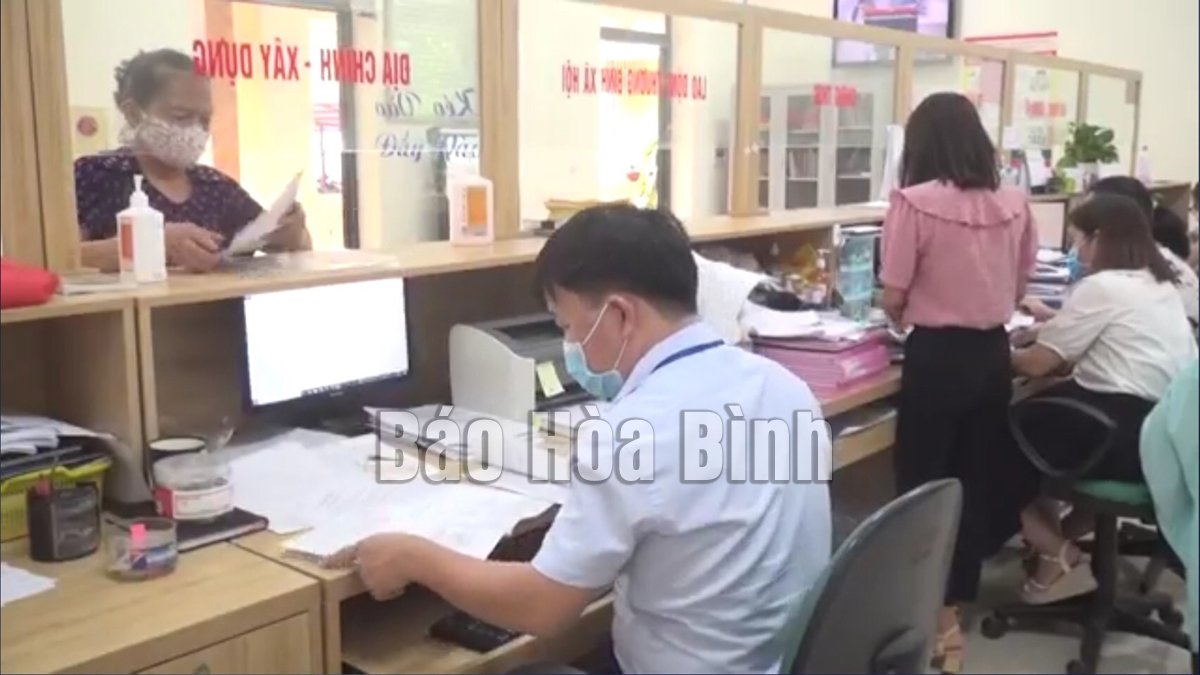 (HBO) - The one-stop-shop unit in Phuong Lam ward of Hoa Binh city is located on the 1st floor of the ward's Party Committee – People's Council – People's Committee headquarters.
Civil servants at the unit are arranged in accordance with their expertise and on duty all working days to handle the dossiers. Citizens coming for transactions are equipped with computers to look up information related to administrative procedures. This is one of administrative reforms that Phuong Lam ward has been implementing over the past time.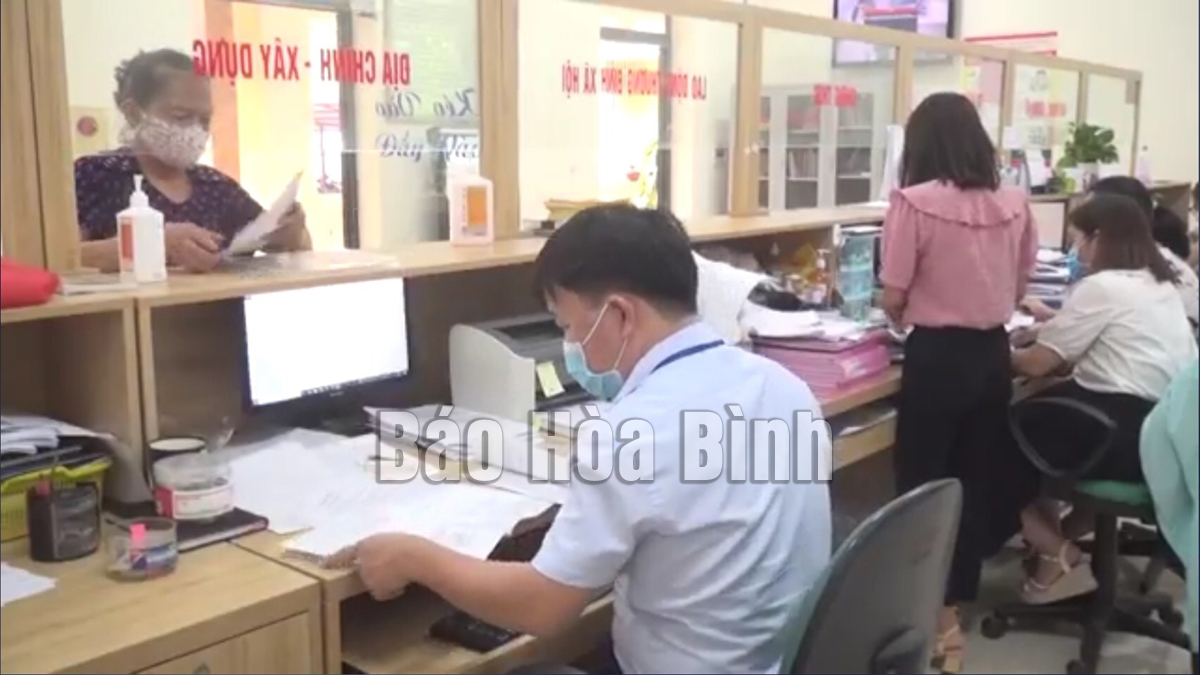 Public servants of Phuong Lam ward's one-stop-shop unit handle administrative procedures for citizens.
In July 2021, the Hoa Binh city People's Committee conducted a survey on the satisfaction of Phuong Lam ward's residents with the local administrative procedure handling such as attitudes of officials and civil servants when receiving citizens, equipment, facilities, results of handling administrative procedures, thus contributing to improving the service quality of State administrative agencies towards citizens and organisations. Initial results show that people are very satisfied.
Vu The Thanh, a respondent to the survey, said: "I often go to the one-stop shop unit of the ward to conduct administrative procedures, I see on-duty staff guiding people make the application very enthusiastically and carefully, and solve procedures quickly and on time".
As administrative reform receives much attention, the settlement of administrative procedures through the one-stop shop unit of Phuong Lam ward has come into order, its staff is standardized, and their responsibility and attitude to serve locals are improved. Citizens are consulted and guided enthusiastically, and procedures are addressed quickly and on time. From the beginning of this year to mid-July, the ward People's Committee received and processed a total of 2,671 dossiers, reaching 100 percent, of which 731 were solved ahead of schedule.
Bui Thi Phuong Lan, Vice Chairwoman of the ward People's Committee said: "In order to well implement administrative reform, the ward has focused on performing well in four-on-site works, including receiving, verifying, approving, returning results at the one-stop-shop unit. Officials directly sign the documents at the unit, so people don't have to wait long".
The ward People's Committee has closely directed the settlement of administrative procedures through the implementation and provision of online public services, creating favourable conditions and meeting the actual needs of organisations and citizens in conducting administrative procedures on the Internet.
Handling administrative procedures conveniently, quickly, accurately, and in accordance with the law is the goal Phuong Lam ward has pursued so as to better serve local people./.