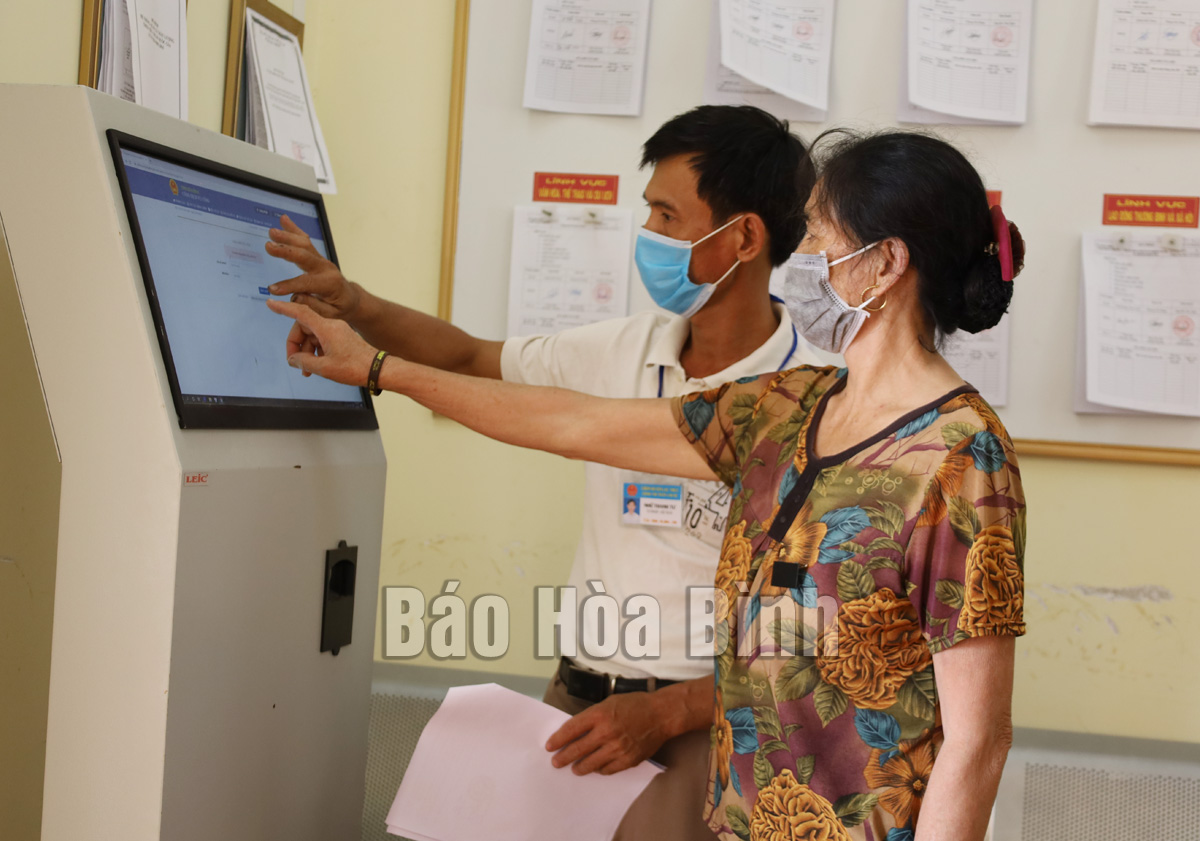 (HBO) – The unit in charge of handling administrative procedures at the People's Committee of Chi Ne township, Lac Thuy commune has been fully-equipped to serve the public. The handling of administrative procedures has improved considerably.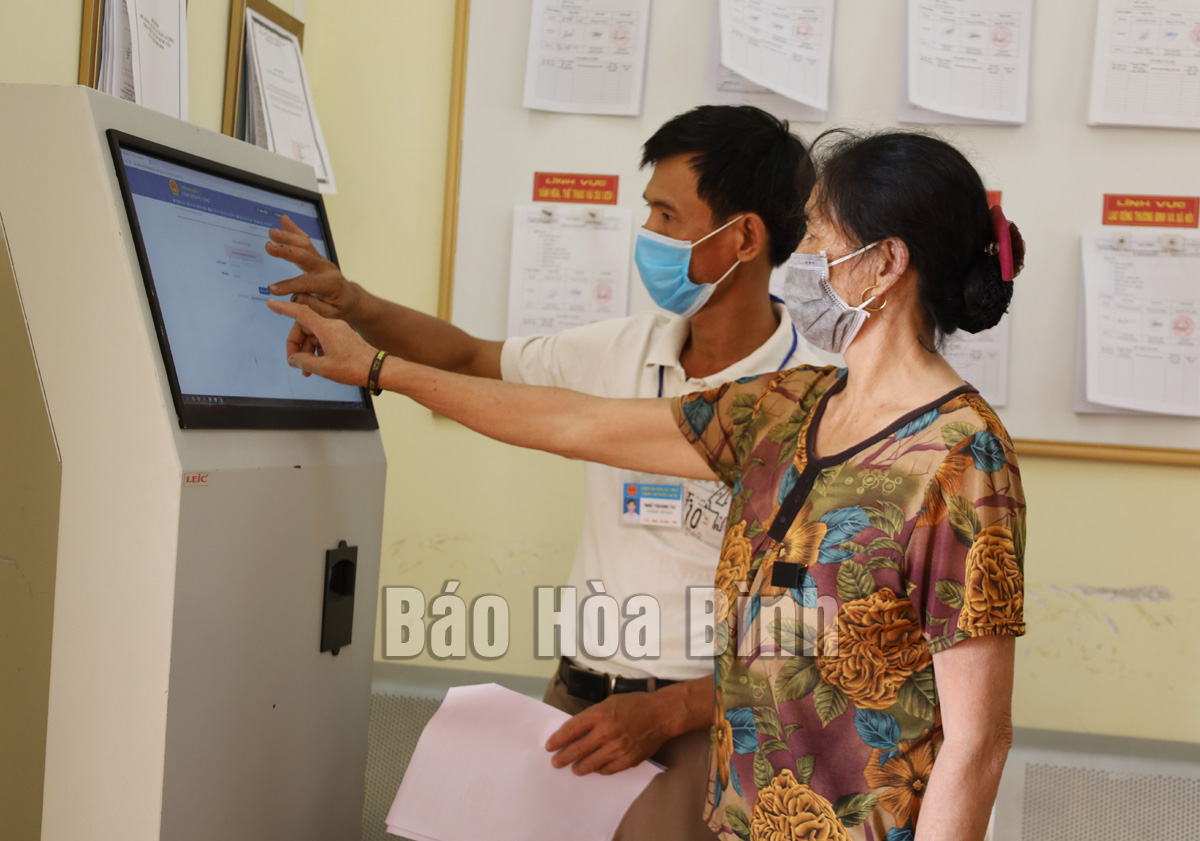 A "one-stop shop" officer instructs a citizen how to use public services online.
Instead of coming to the unit's office, Pham Thi Thuan from Ngai Long village is able to use computer at home or mobile phone to send documents online. She later could track how her documents are processed. With the service, she saw many benefits, including saving time and travelling effort.
Apart from online public services, the unit also receives and sends documents in the traditional "one-stop shop" method. Residents are satisfied with professionalism and service of officers there. Almost administrative procedures are handled without appointment notes, mostly in judicial and civil affairs. Each year, there are not overdue documents while the collection of costs and fees is ensured. At the unit, the list of administrative procedures and hotlines of departments and agencies are publicised. Residents could also check them online.
Chairman of the township People's Committee Nguyen Van Ngoc said this year, the district assigned the unit to increase local participation in online public services to 51 percent, but the rate amounted to 66 percent in eight months of this year. It was one of the important results in administrative reform. Apart from improving infrastructure, the unit also devised its annual administrative reform scheme and popularised services level 3 and 4 to departments, agencies, mass organisations, officials and cadres. It also streamlined its staff and issued working regulations to ensure they could bring into full play their expertise in suitable areas.
During 2020-2021, the township will popularise the benefits of online public services at levels 3 and 4 via conferences and meetings of departments, agencies, mass organisations and residential areas, thus helping residents access them via computers or smart phones, towards forming "digital citizenship". The launch of online public services level 3 and 4 not only makes it convenient for organisations and individuals to deal with their work but also ensures the continuous and smooth operation of State agencies amid the pandemic at present. At the same time, discipline and working style of civil servants also improved, contributing to building a modern administrative sector for the public./.