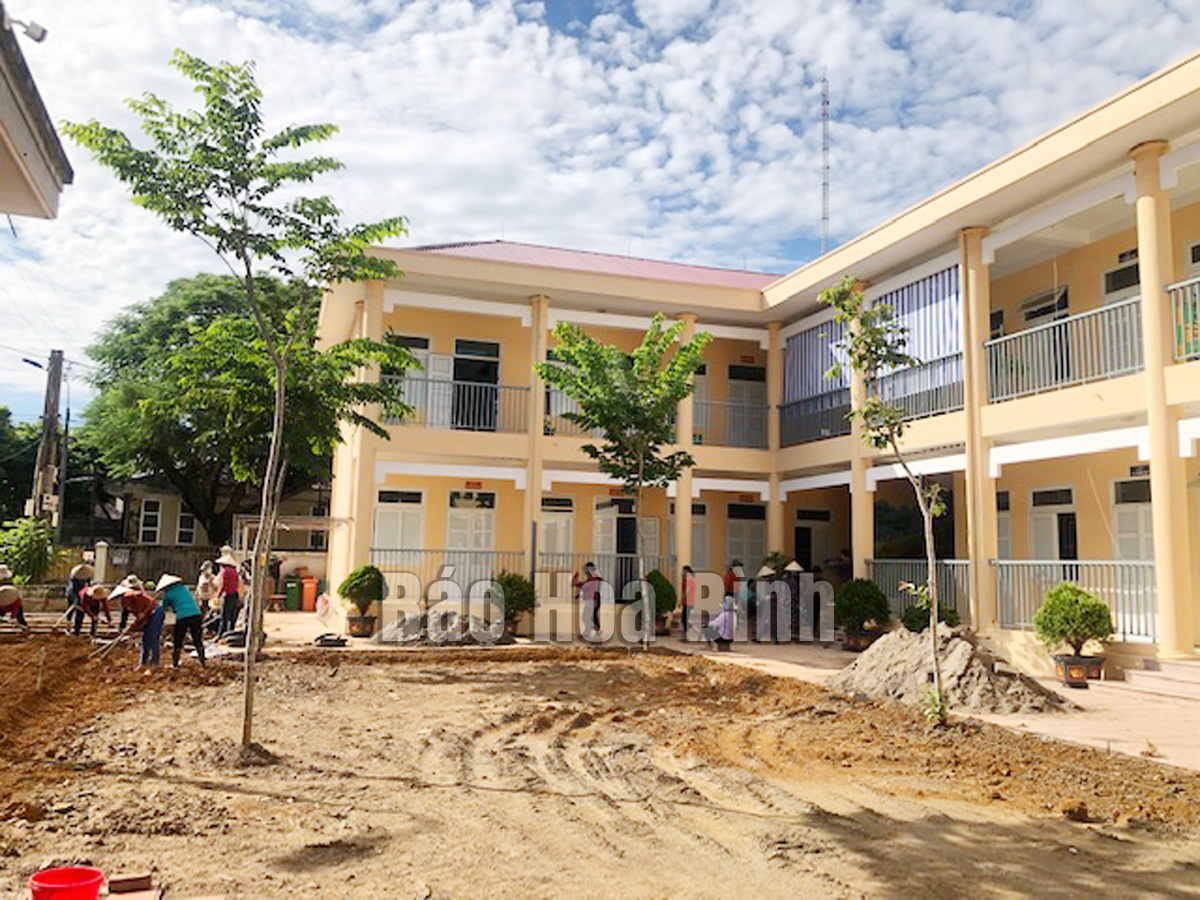 (HBO) - In order to improve the quality and effectiveness of, and promote the "All people unite to build cultural life" movement, the authority of Yen Thuy district has gradually renew operational methods and enhanced communication activities in order to create changes in awareness amongst the local Party Committee, authorities and people.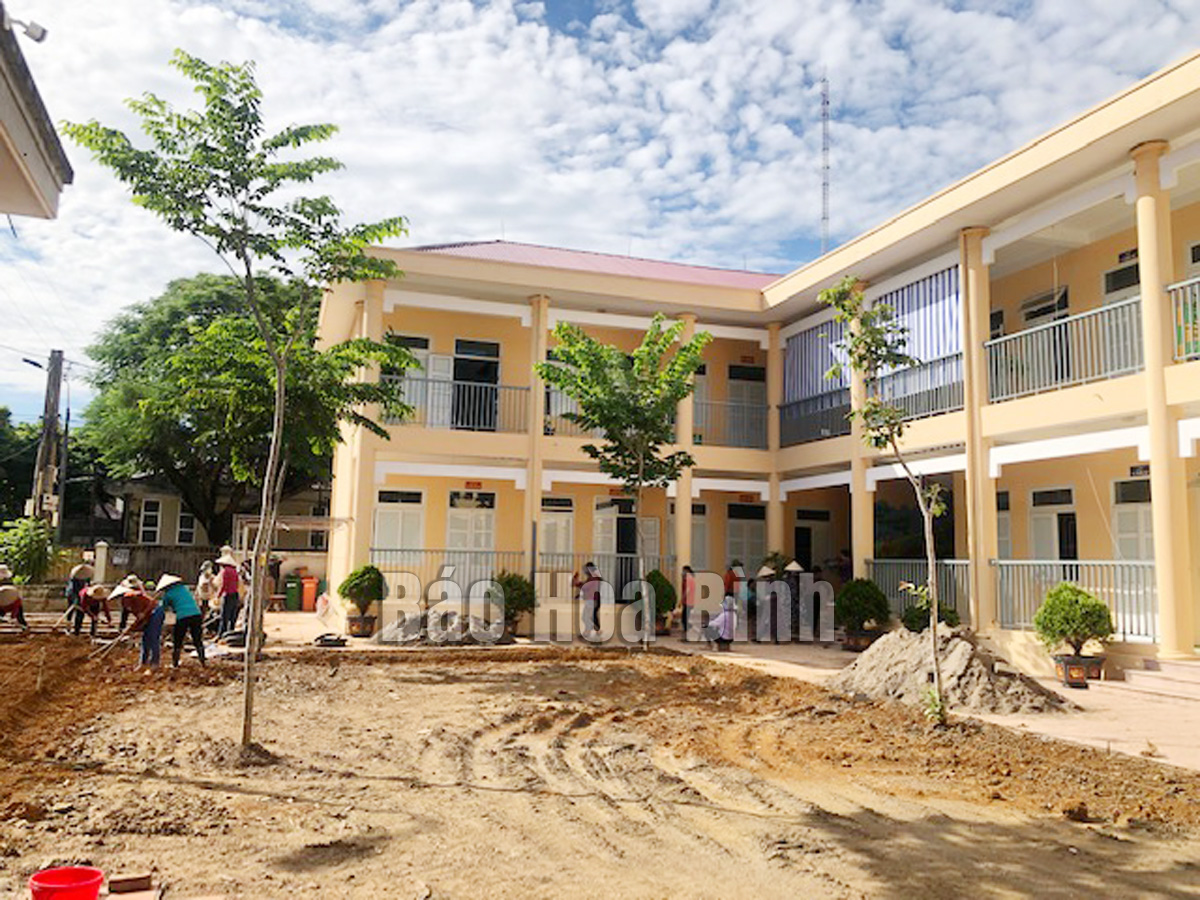 In response to the movement to build cultural, green - clean - beautiful agencies and schools, the kindergarten in Hang Tram town (Yen Thuy district) has mobilised teachers to join in decorating the school.
According to head of the district's culture division Tran Trung Kien, to improve the quality of the movement, the locality has associated the movement with the implementation of campaigns and action programmes, and focused on promoting people's self-managing role and the direction role of the Party committee, authorities and organisations at levels.
The movement mainly aims to maintain moral values, step by step repel social evils, and build a healthy cultural environment in residential areas.
Socio-economic development programmes and plans, and key tasks of the district have been integrated into main contents of the movement, thus accelerating the completion of annual political and economic tasks of the locality.
With practical activities, the movement has helped promote the spirit of solidarity among locals, especially in economic development and business.
Many useful support models have been formed, including building social welfare work, "houses of gratitude", "houses of "great solidarity", construction of rural roads and infrastructure facilities for rural clean water supply, upgrading of the power grid, and taking care of the lonely elderly, the disabled, and families of war invalids and martyrs.
The movement of building the culture families in the district is one of the key contents that people actively respond to. It has contributed to building harmonious families without domestic violence and social evils.
In 2020, Yen Thuy district has 15,094 out of 17,785 households (84.86 percent) winning the title of "culture family".
The local authority has also paid heed to promoting the movement of building cultural residential areas, with the annual average rate of cultural residential areas reaching more than 91 percent.
Many emulation movements were also launched at all levels and sectors in the district, especially those on ensuring national security, building friendly schools, good agricultural production, poverty reduction, and studying and following of President Ho Chi Minh's thought, morality and lifestyle.
Through the movements, many outstanding individuals and units that have good performance and great achievements in economic development, innovation and creativeness, and other social activities, have been recognised./.