(HBO) – Realising benefits brought by the One Commune, One Product (OCOP) programme, localities in Tan Lac district of Hoa Binh province have made efforts to have their products meeting criteria of the programme. To date, the district has five OCOP products while some others are seeking recognition.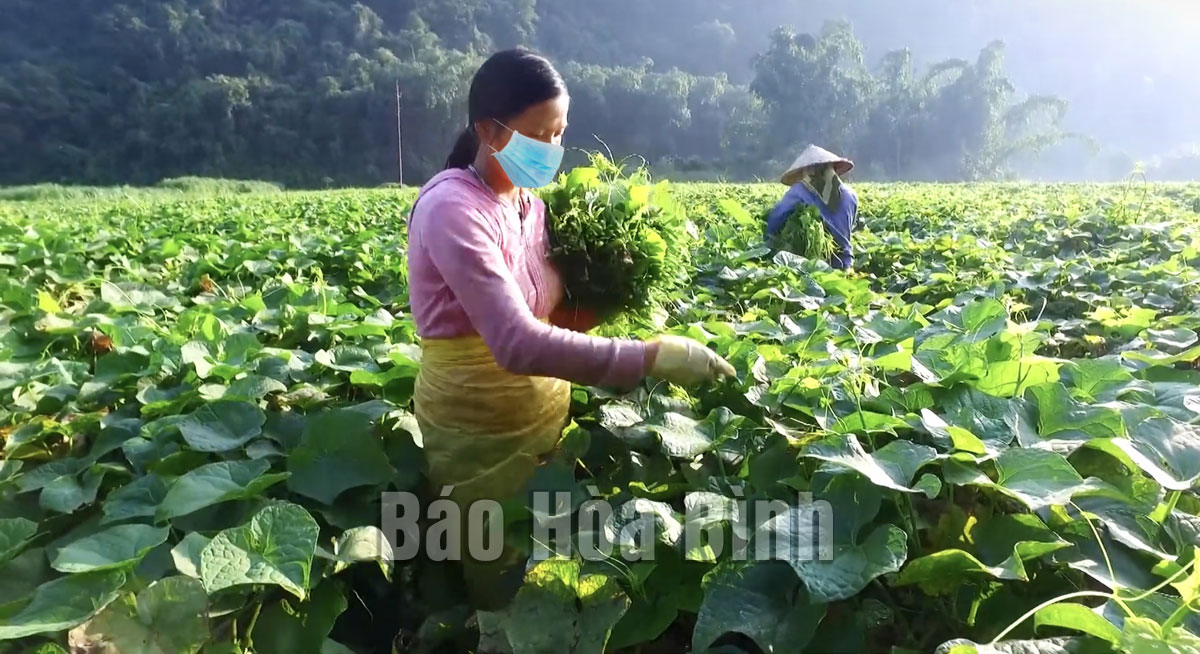 Chayote grown by the Quyet Chien safe vegetables cooperative based in Quyet Chien commune (Tan Lac district) has been recognised as a three-star OCOP product at provincial level.
Established in 2014, Tan Lac Son Cooperative in Thanh Hoi commune selects jiaogulan tea, made from a vine scientifically known as gynostemma pentaphyllum, as a staple of the Muong Bi region. Director of the cooperative Do Trong Hiep said that with support of local authorities and efforts by members of the cooperative in improving quality of the product, the tea was recognised as a three-star OCOP product last year.
joining the programme, products of the cooperative have become more popular among consumers, receiving positive feedback on quality and packaging. Two products namely loose-leaf tea and teabags have been sold in other cities and provinces nationwide like Hanoi, Da Nang, Quang Ninh, Thanh Hoa, An Giang and Ho Chi Minh City.
Key farm produce meeting criteria of the OCOP programme offers opportunities to affirm strengths of local products and make changes in production methods of farmers and businesses in the district, thereby raising value of goods and people's income.
Head of Tan Lac's agriculture and rural development office Vu Manh Thang said the district has devised measures to develop OCOP products in line with local reality, provided consultations on the establishment of cooperatives, small- and medium-sized enterprises from groups of household businesses.
Cooperatives joining the programme may improve and fine-tune production and operation systems. Furthermore, conferences and workshops to share experience between units will be arranged to disseminate tasks in the implementation of the OCOP programme in association with the one on building new-style rural areas.
This year, three products of the district have signed up for the OCOP programme. They are community-based tourism model in Ngoi village of Ngoi Hoa commune, Tan Dong pomelo grown by Tan Dong cooperative in Dong Lai commune, and Phu Cuong sweet potato by Luong Phu agricultural services cooperative in Phu Cuong commune.
The district will continue to create favourable conditions for firms, organisations and individuals to invest in developing local farm produce brands to help farmers and households stabilise their lives./.