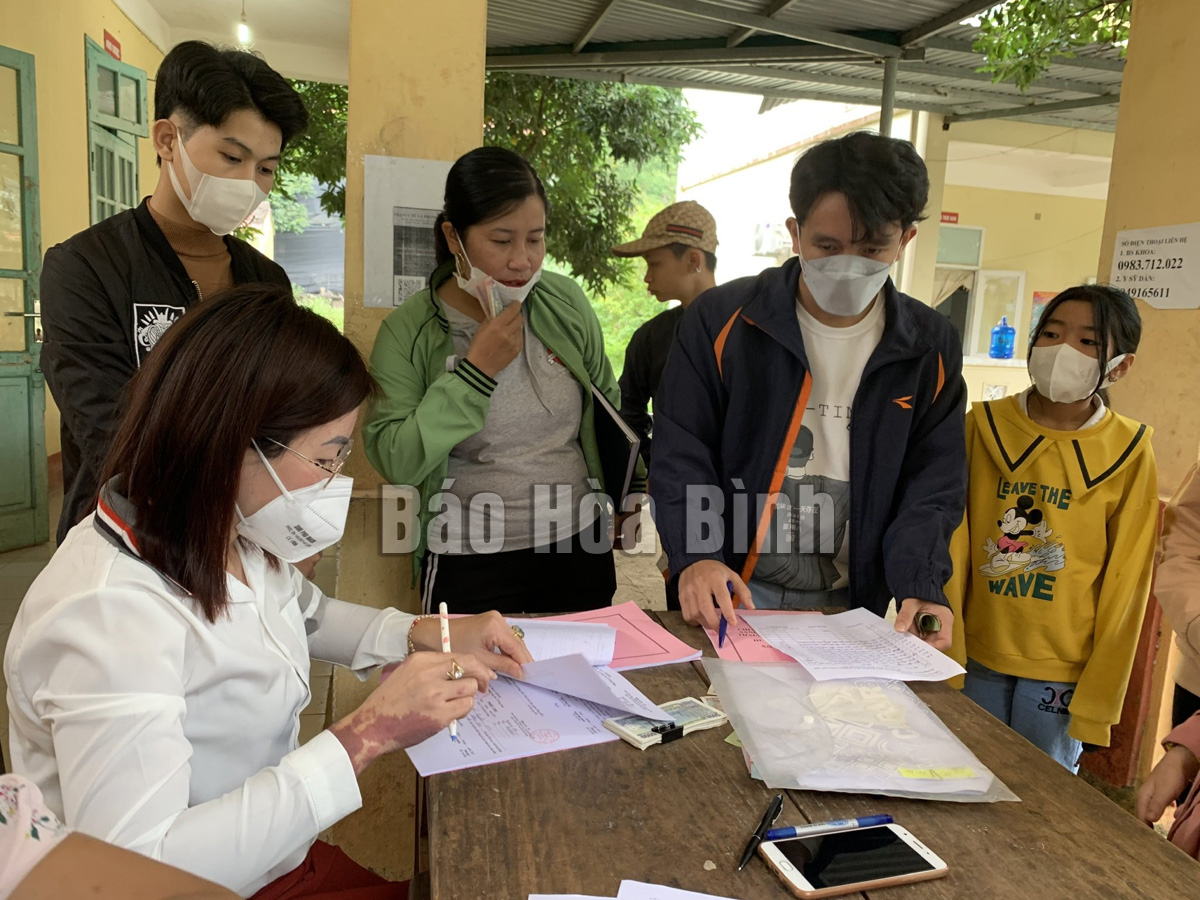 (HBO) – In accordance with Resolution No.21-NQ/TW on October 25, 2017 by 12th Party Central Committee about population works in the new situation, the province's population works in recent years have been promoted, gradually changing policy focus from population and family planning (P-FP) to population and development. Provincial population quality has been improved. Family size of two children is increasingly acceptable to most couples, natural population growth rate decreased by almost 1%, gender ratio at birth cut down to 116.6 males/100 females.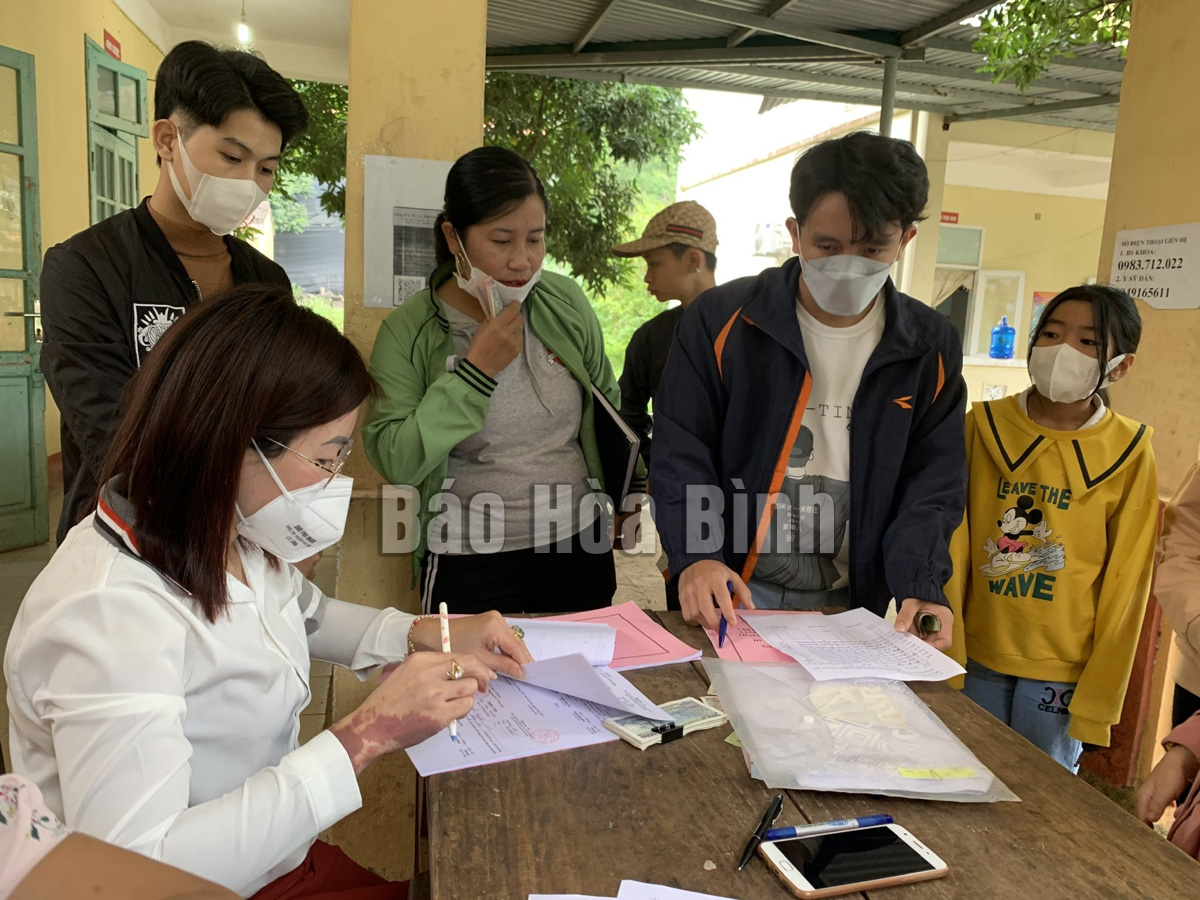 Officials from the Provincial Sub-Department of PFP provided consultation, collected blood samples for thalassemia screening in Tan Lac.
With the objectives of continuing the declining birthrate, reducing third child birth rate, while at the same time improving population quality, the relevant authorities have focused on deploying activities such as: Expanding family planning and consultations, health examinations before marriage, screenings for thalassemia, prenatal screenings, infant screenings, and healthcare for the elderly…, gradually improving population quality, average life expectancy reaching 72.7 years. Family planning services providing systems were reinforced and developed; contraception rates among couples of child-bearing ages reached 75.4%. Communication and mobilization were regularly conducted with diverse forms to help change awareness and practices for the majority of cadres, party members and people, fulfilling objectives and plans even during COVID-19 pandemic in 2021.
The coordination between levels, sectors and agencies in incorporating P-FP works in the units' professional activities, the support and active participation of the mass people played a central role in socializing population works, said Nguyen Thi Minh Phuong, Head of Provincial Sub-Department of P-FP. The agency has actively advised Provincial Party Committee and People's Committee to introduce directives on population works, especially on resolving the gender disparity at birth in the province, promoting 2 children family size in residential areas community conventions…, simultaneously strengthening propaganda, promoting social marketing about non-clinical contraception methods./.