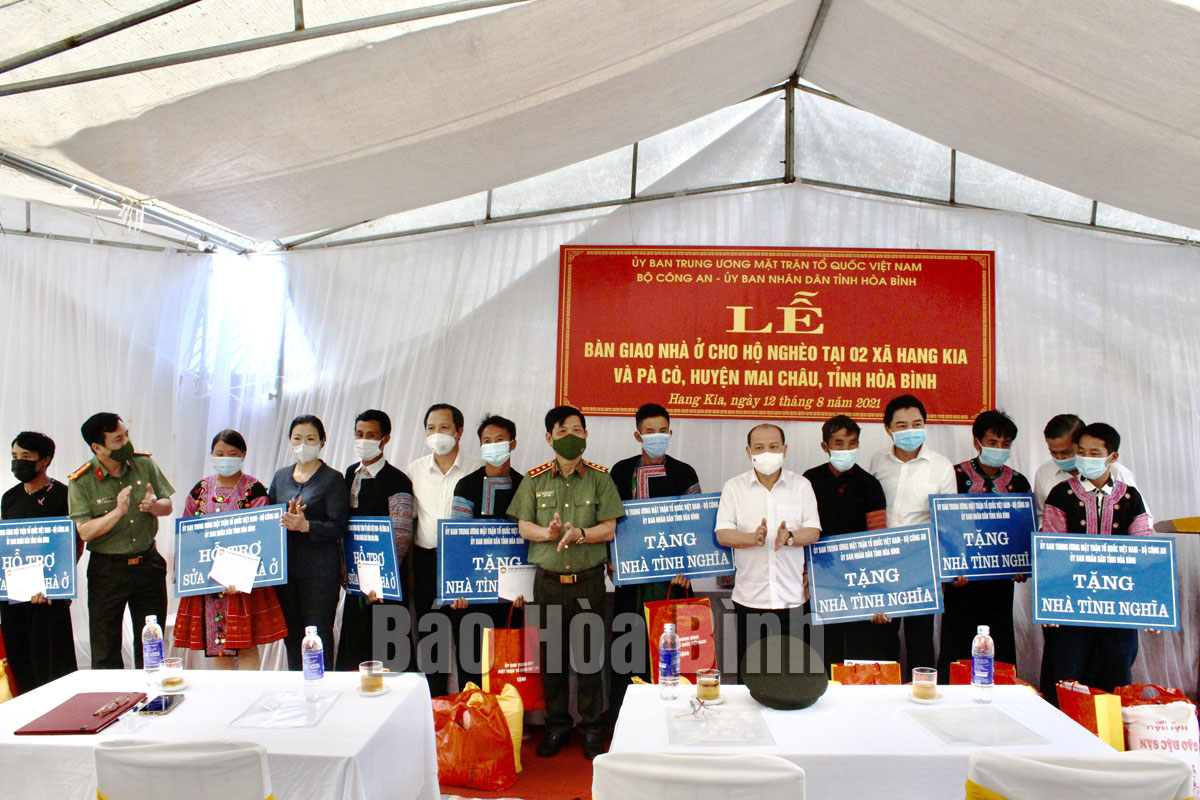 (HBO) - Various ethnic minority groups coexist in the mountainous province of Hoa Binh. Therefore local party institutions, government and armed forces all strive to improve their living conditions and well-being, physically and spiritually. Positive changes in ethnic minority areas resulted from successful mass mobilization attributed to participation of the entire political system.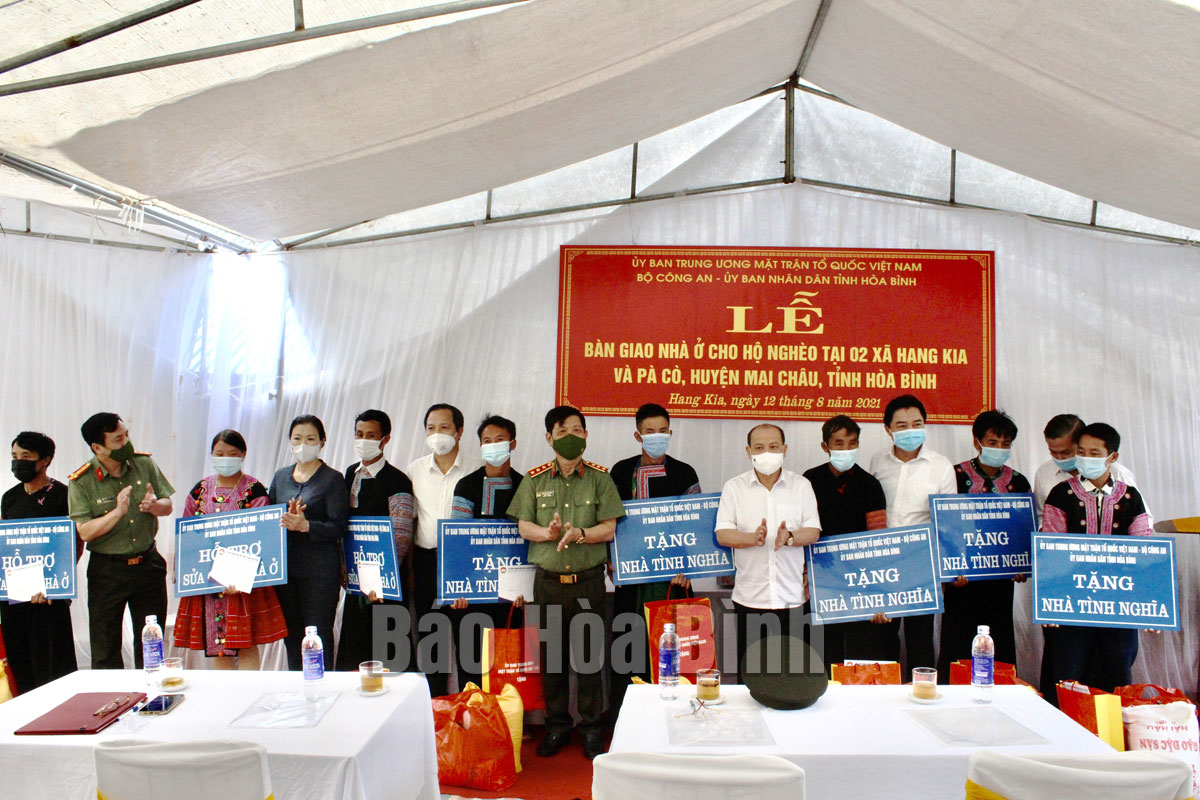 Leaders from Vietnamese Fatherland Front, Ministry of Public Security, Provincial Party Committee, Provincial People's Council, Provincial People's Committee handing over houses to 10 families in the communes of Hang Kia and Pa Co (Mai Chau).
Due attention has been paid to investment and support for ethnic minority groups in recent years, contributing to improving indicators. Mai Chau, Tan Lac, Da Bac, known as major ethnic minority areas, have seen remarkable transformation. Notably, poverty from 8.6% in 2020 dropped to 6.6% in 2021 while average annual income in extremely difficult communes has exceeded VND 20 million.
In 2021 ethnic minorities-oriented policies, programs, and projects with a total budget of over 2.8 billion VND continued to be implemented, all projected to complete before the end of the year.
Socio-economic activities in ethnic minority areas were boosted. 32 businesses have been permitted to carry out employment consultations and recruitment programs. 16,000 labourers were hired, of which 150 were recruited for overseas jobs.
Participation of the entire political system
All agencies paid attention to collaboration for mass mobilization in ethnic minority areas. All districts and towns have maintained effective coordination between the Department of Mass Mobilization and the Department for Ethnic Minority Affairs. In Tan Lac, all prestigious and influential dignitaries in communities have attended training courses; 143 were given presents on the occasion of Lunar New Year 2021. This year the district People's Committee screened and completed procedures to carry out 3 road projects in the communes of Phu Cuong, Phu Vinh, Gia Mo, all funded by the Irish government's Grant Aid.
In addition, party and administrative organizations of all levels effectively implemented regulationson grassroots democracy, carried out consultations with the people, dealt with their petitions, complaints and resentment while enabling and welcoming recommendations, counter-arguments or supervision relevant to policy implementation, law enforcement and administrative activities./