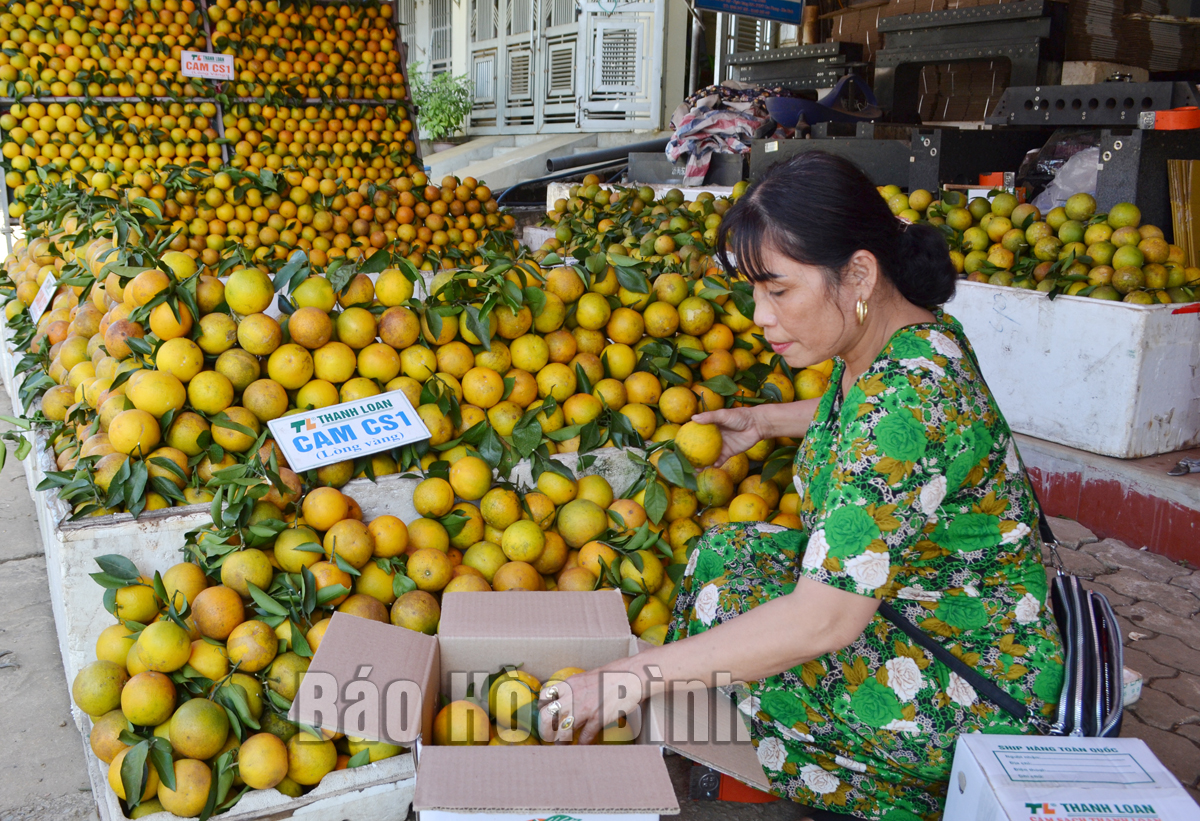 (HBO) - Since its brand name was firmly established, Cao Phong orange has maintained its reputation and competitive edge in the face of various market challenges and disruptions caused by COVID-19 pandemic.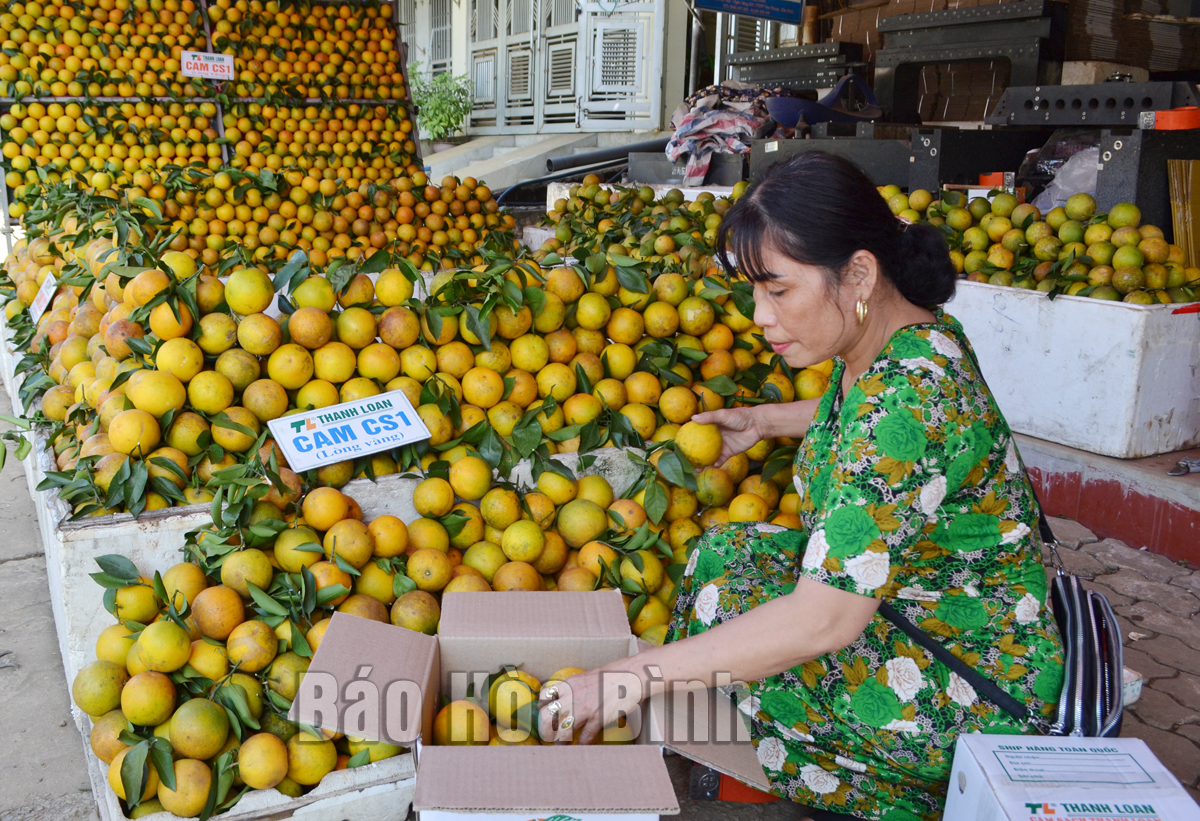 Owner of Thanh Loan Clean Oranges Shop, at Cao Phong Township (Cao Phong) prepares a box of oranges to fill an order from Thai Nguyen Province.
Establishing the legal identity, positioning the brand name
Cao Phong boasts the favourable soil and climatic conditions for orange cultivation. After years of development and expansion, Cao Phong orange is well-known all over the North, gradually spreading its presence in other parts of the country thanks to effective intensive farming, diversified and productive seedlings, with abundant harvests of excellent oranges with unique taste resulting in a variety of certifications and awards. Most remarkably, on November 5, 2014, the National Office of Intellectual Property (Ministry of Science and Technologies) awarded the "Cao Phong'' geographical indication (GI) certification for the district's orange-related products. Accordingly, Cao Phong orange is provided with brand-name protection in all over the country, joining the list of 39 Vietnam products with GIs protected in the European Union. Originating from a mountainous district, Cao Phong orange has become a source of pride for the whole province.
With the GI, the reputation of Cao Phong orange really took off, creating credibility among customers as one of the "golden brand-name" of Vietnam agriculture. Cao Phong is currently home to 1,917.29 hectares of citrus plants farming, including 1,530.36 hectares for orange trees. 2021-2022 harvests are set to exceed 22,000 tons. The district government continues to implement measures in maintaining the brand-name, from supervising, checking, monitoring the production process in accordance with VietGAP standards, to highlighting the roles of GI control Board, Cao Phong Orange Businesses Society. Central government and provincial relevant agencies also provide assistance in the management of GIs, consumption networking and quality improvements.
Brand-name value asserted during challenges
Faced with dual challenges of the pandemic and competition, Cao Phong local authority has promulgated directions in adopting active, flexible and creative adjustments in production and business models. Simultaneously, more support is provided in expanding consumption networks through a variety of offline and online trading platforms by Post Office and Viettel… with scenarios for orange markets in various COVID-19 situations./.