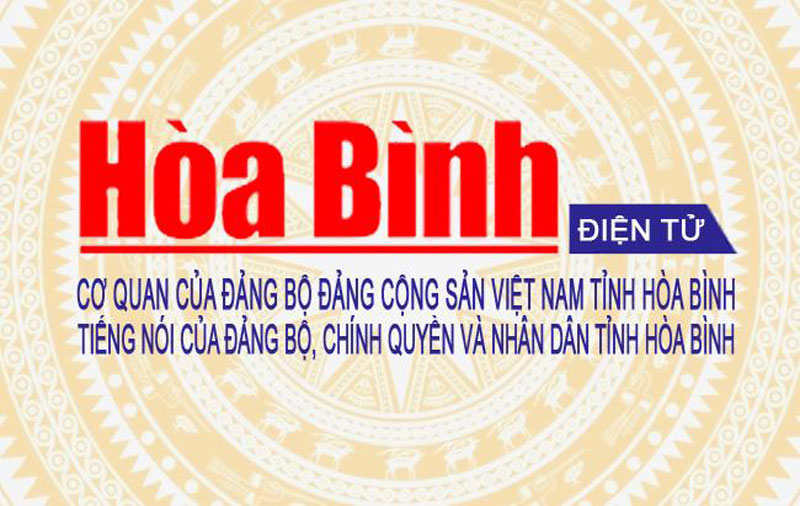 (HBO) – Hoa Binh province was established on June 22, 1886 under the name of "Muong", with its administrative centre based in Cho Bo township. On September 5, 1896, the administrative centre was moved to Vinh Dieu village of Hoa Binh commune, which is now in Hoa Binh city. From then on, the province officially got the name it has today.
After many changes to the administrative boundary, Hoa Binh province currently consists of 10 district-level administrative units (nine districts and one city) and 151 communal-level units (129 communes, 12 wards, and 10 townships), with a population of over 900,000.
Throughout history, people of different ethnic groups in Hoa Binh province have stayed united, industrious, as well as brave and steadfast in national safeguarding. They also became enlightened early and took part in revolutionary movements led by the Communist Party of Vietnam. At present, the province's Party organisation comprises 13 subordinate Party organisations with 512 grassroots units and more than 67,000 Party members. The Party organisation of Hoa Binh has continually made reforms to improve its leadership and combatant capacity, thus fulfilling tasks in every revolutionary period and in the current context.
Recording breakthrough development, the province has escaped from poverty and posted an economic growth rate that is among the fastest of its kind among northern mountainous provinces. The local economy has enjoyed fair and solid growth, with the gross regional domestic product (GRDP) increasing year on year.
The Party and State's resolutions, guidelines, and policies have been carried out in a flexible and creative manner matching local conditions, thereby strongly improving all aspects, from the Party and political system building to socio-economic development.\
While investment has been poured into developing transport infrastructure and welfare facilities, people assisted to access social security policies, health insurance, and education. Hoa Binh is one of the best performers in building new-style rural areas in the northern midland and mountainous region. Besides, its people's income is also higher than the region's average. Agricultural and forestry production has also developed towards higher effectiveness and sustainability.
Thanks to an improved investment climate, Hoa Binh is currently a magnet for a number of large-scale projects, which promises a breakthrough for the province in the near future.\
The local Party organisation, administration, and people are bringing into play their tradition and solidarity while strongly reforming their mindset and action so as to achieve the twin targets of fighting against the COVID-19 pandemic and boosting socio-economic recovery and development. They are also drastically carrying out focal tasks and action plans to secure fast and sustainable development, promote green growth, and better care for people's life so that every resident can benefit from achievements of reforms./.