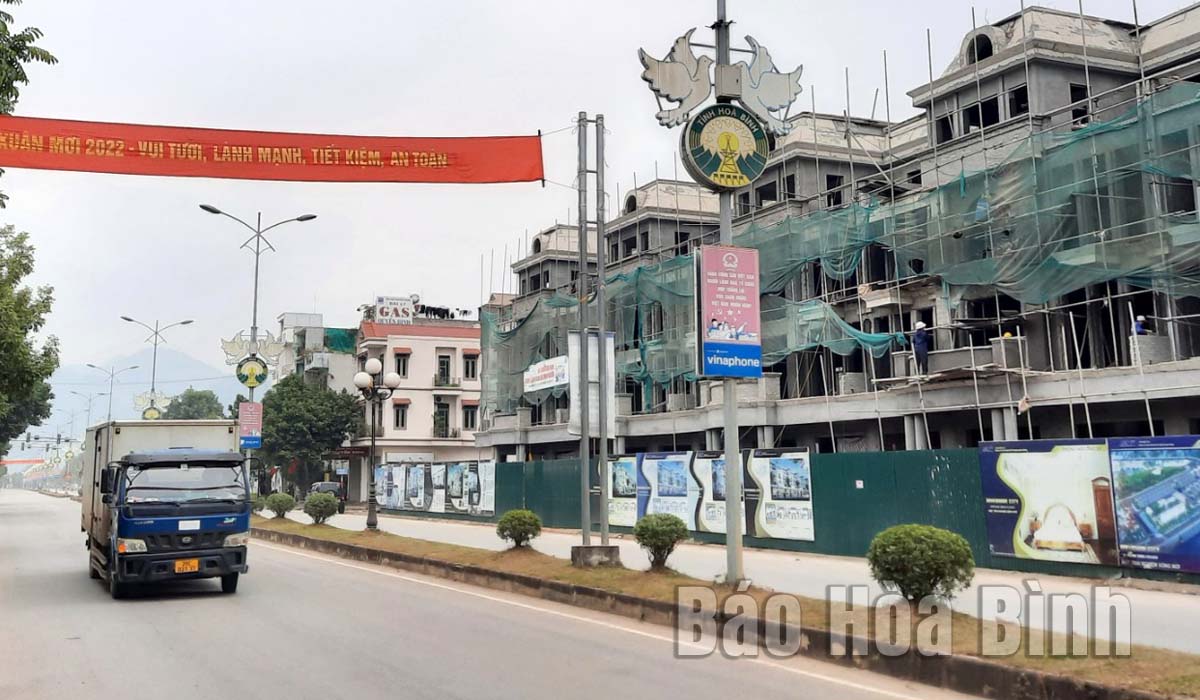 (HBO) – With just half a month to go before the Tet (Lunar New Year – Year of the Tiger), officials and people in Hoa Binh province are promoting patriotic emulation movements, fully tapping potential and actively removing difficulties to effectively implement the "dual goal" of COVID-19 prevention and control while resuming production and socio-economic development in the new normal. Resolution of the 17th provincial Party Congress will be realised as well as the socio-economic development plan and the State budget estimate for 2022.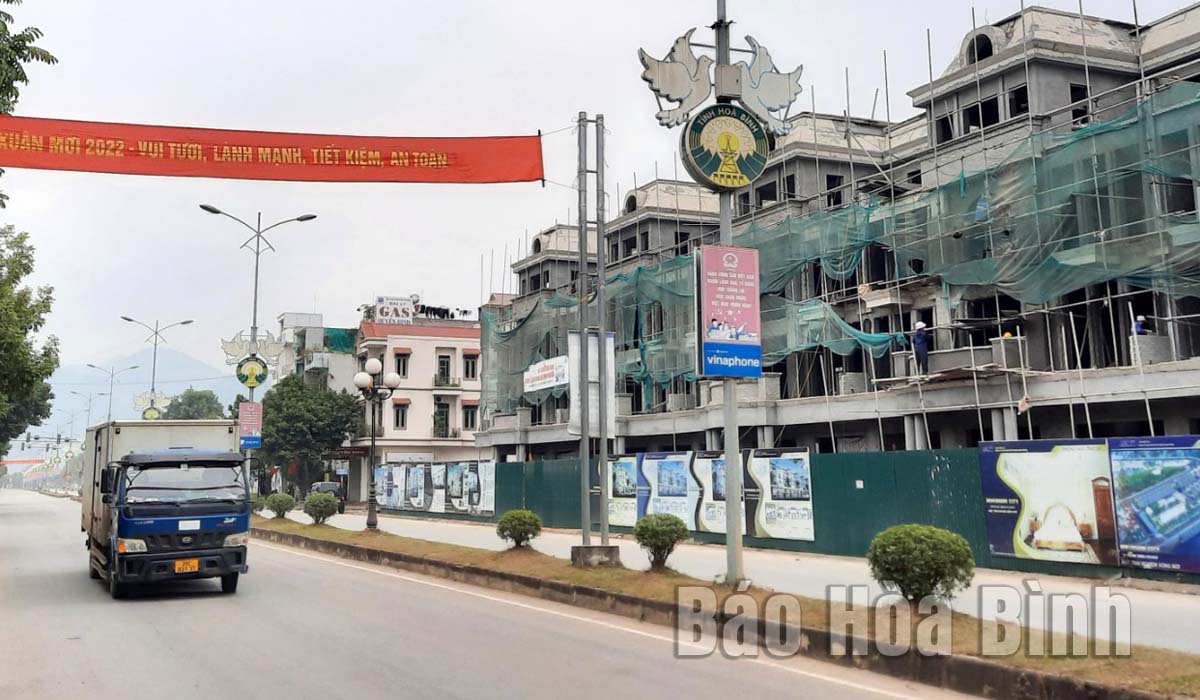 Photo: Streets of Hoa Binh city are decorated to welcome the New Year 2022.
Given complicated developments of the COVID-19 pandemic, the province will strictly follow the direction of the government on the celebration of Tet, including the implementation of Resolution No. 128/NQ-CP, focusing on COVID-19 prevention and control. Appropriate measures will be applied in each locality to prevent the outbreak and spread of the pandemic, protect people's health and ensure socio-economic development goals.
The province will step up communications to raise people's awareness of law observance. The management of people returning from pandemic-hit areas will be tightened while the role of the political system and COVID-19 groups in the community will be promoted at the same time.
It will focus on improving the treatment capacity and quality of medical facilities, devise appropriate scenarios and plans to treat COVID-19 patients and continue implementing the vaccination drive to expand the COVID-19 vaccine coverage.
Hoa Binh will not hold any outdoor activities, including fireworks displays and festivals during the Lunar New Year and halt unnecessary gatherings of people while enhancing disease prevention in high risks areas.
Agencies and localities are asked to strengthen the market management, ensure the circulation of goods, stabilise the prices of essential commodities, pay attention to job creation, food hygiene and safety as well as meet travel needs of people during the Tet holiday.
They are told to step up the fight against illegal entry and exit, and prevent trading and transportation of firecrackers, smuggling of counterfeit goods and market manipulation. In particular, it is necessary to organise social security activities, including visiting and offering Tet gifts to policy beneficiaries and those credited with meritorious services to the country so that people can celebrate Tet joyfully and peacefully./.