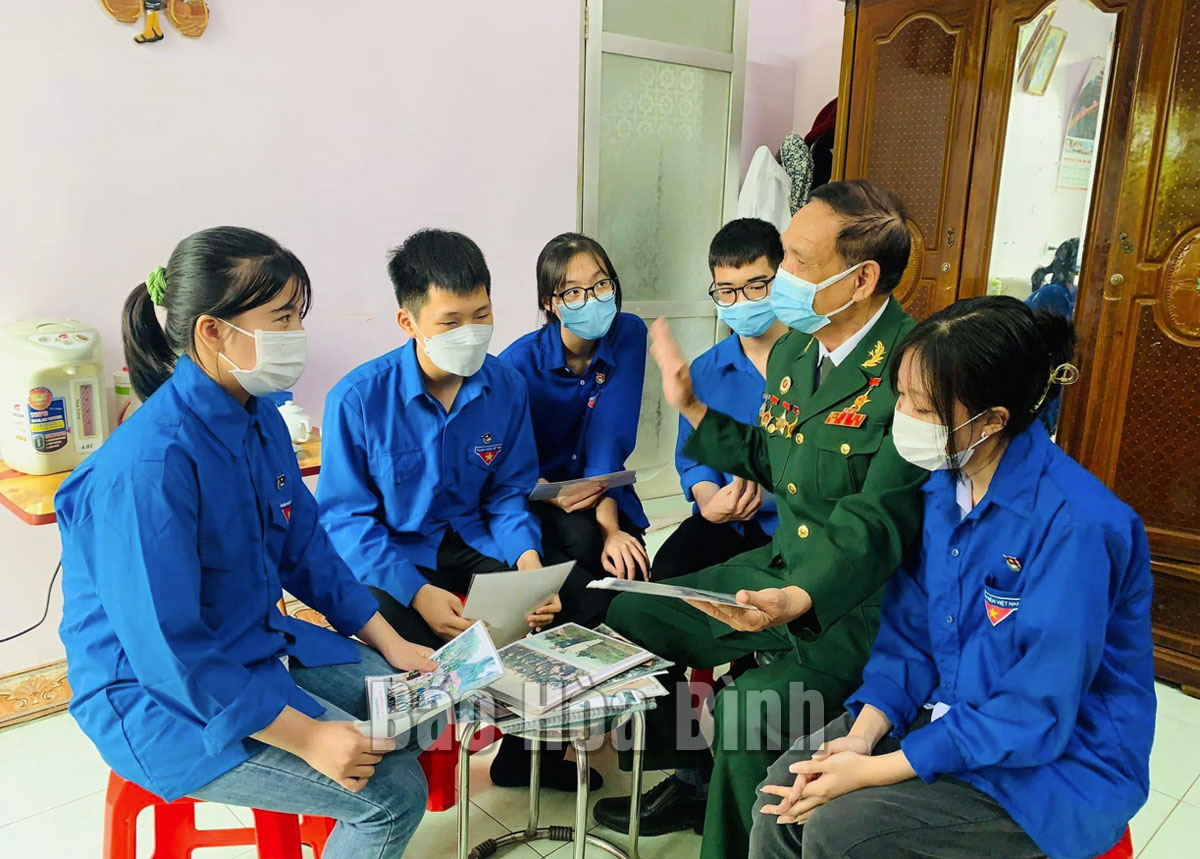 (HBO) - The war is long behind us but memories of blood and fire remain in the hearts of those who are still alive. During the years of Vietnam's resistance war against the US, many generations shed blood to gain independence and freedom for the Fatherland, so that today we can live in peace and spread a sense of national pride among younger generations.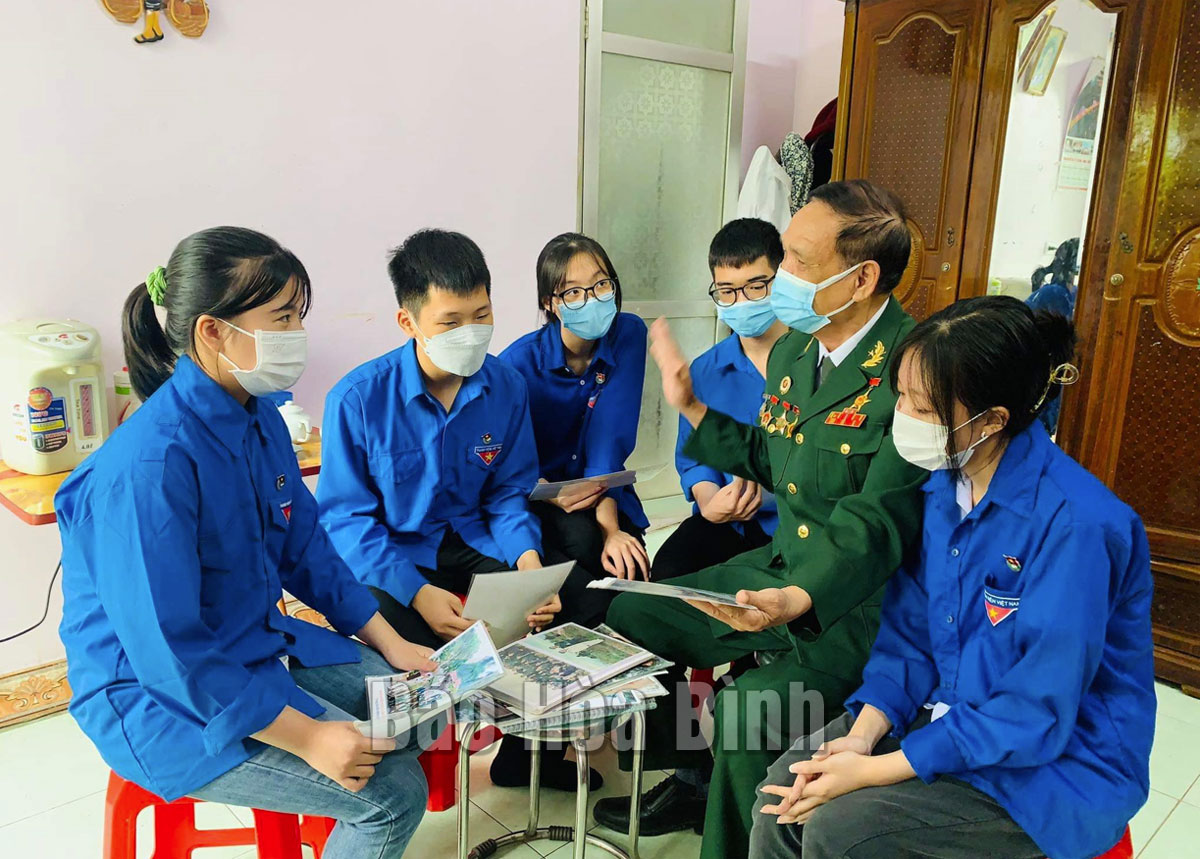 Pham Minh Giam from Phuong Lam ward in Hoa Binh city shares his memories of wartime with the younger generation.
Accompanying a group of Youth Union members from Ly Tu Trong Secondary School, we had the opportunity to meet Mr Pham Minh Giam in Phuong Lam ward, Hoa Binh city, and heard of his feats and saw precious photos he took while fighting in the 866th Regiment in the Plain of Jars in Xieng Khouang, Laos, in 1972. After nine months of commando training, in April 1971 he and his unit marched to Battlefield C in Laos on an international mission. Mr Giam was accepted into commando company C242866 of Vietnamese volunteer troops in the Plain of Jars, which remained his unit during his years as a Vietnamese volunteer soldier in Laos.
Fifty years have passed, but in recounting his tale, the ex-soldier's voice became suddenly excited and lively, as if he were re-living his years in the resistance war. Throughout the whole campaign, Mr Giam accounted for 74 enemy soldiers, contributing to defending the liberated area and strongly supporting the struggle of the Lao people. With the contributions of Vietnamese soldiers, the Lao revolution grew stronger and stronger, actively supporting the Vietnamese people to secure complete victory in its resistance war against the US invasion.
Thanks to his resounding feats, at the end of the campaign, Mr. Giam received many noble awards and medals, such as the first-class Victory Medal in 1972, the third-class Resistance Medal, the third-class Liberation Medal, and the third-class Glorious Soldier's Order, among others. In 2018, he was conferred the title Hero of the People's Armed Forces by the State President, in recognition of his contribution to the nation's heroic years./.