(HBO) – During his revolutionary life, late President Ho Chi Minh visited Hoa Binh province for four times. In each of his visits, he kindly told local cadres, Party members, and people of all ethnic groups to stay united, assist one another, and work hard so as to contribute to the resistance wars and the homeland's development.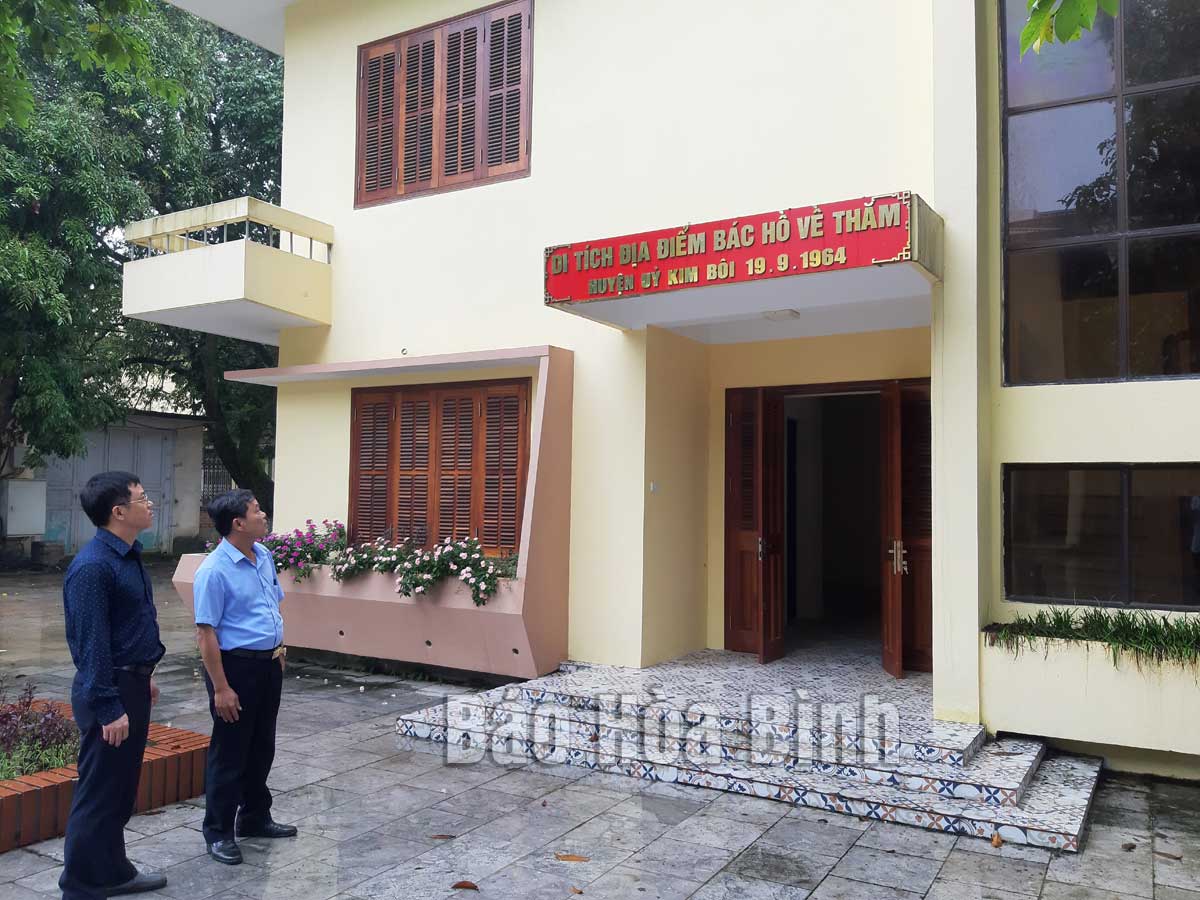 The headquarters of the Kim Boi district Party Committee, where then President Ho Chi Minh visited in September 1964.
The first visit was paid in February 21, 1947, when the leader came to Chi Ne Plantation in Co Nghia commune, now Phu Nghia commune of Lac Thuy district. This plantation accommodated the first money printing factory of Vietnam's revolutionary administration. It is currently a historical and cultural relic site and also a tourist attraction in Lac Thuy.
The second time President Ho Chi Minh came to Hoa Binh was on October 19, 1958, when he made a fact-finding tour of the province's school for agricultural collectivisation near Ngoc Terminal of Ky Son district, now Hoa Binh city, and had a meeting with more than 300 local cadres, soldiers, and residents. On the way back, he visited the Chi Hoa Production Group, a member of the Cuu Long Production Federation run by the cadres from the southern region gathering in Doc Phan hamlet of Lam Son commune (Luong Son district).
The leader paid a working visit to the Socialist Labour Youth School, the predecessor of today's Hoa Binh Boarding High School for Ethnic Minority Students, on August 17, 1962. He also met over 400 local officials and 1,200 cadres, teachers, and students of the school on that occasion.
The fourth trip took place on September 19, 1964, when the President visited the Party Committee of Kim Boi district.
The President's sentiment and wholehearted teachings have been a great source of spiritual encouragement for the province's officials and people to step up learning and following his ideology, moral example, and style and promote local development.
Over the past years, the provincial Party Committee has focused on stepping up the implementation of the Politburo's Directive 05 on enhancing the learning and following of President Ho Chi Minh's ideology, moral example, and style, along with the resolutions on Party building, thereby significantly improving cadres, Party members, and people's awareness and actions and helping reach many important socio-economic targets.
In 2021, Hoa Binh achieved 16 of the 21 targets set in the resolution of the 17th provincial Party Congress. People's living standards were improved considerably, with the household poverty rate dropping by 2 percent, from 8.6 percent in 2020 to 6.6 percent last year.
The province's Party organisation is pressing on with leadership reforms so as to successfully carry out the resolution of the 17th provincial Party Committee, turn Hoa Binh into a more developed province, and ensure all people benefit from achievements of "Doi moi" (Renewal)./.