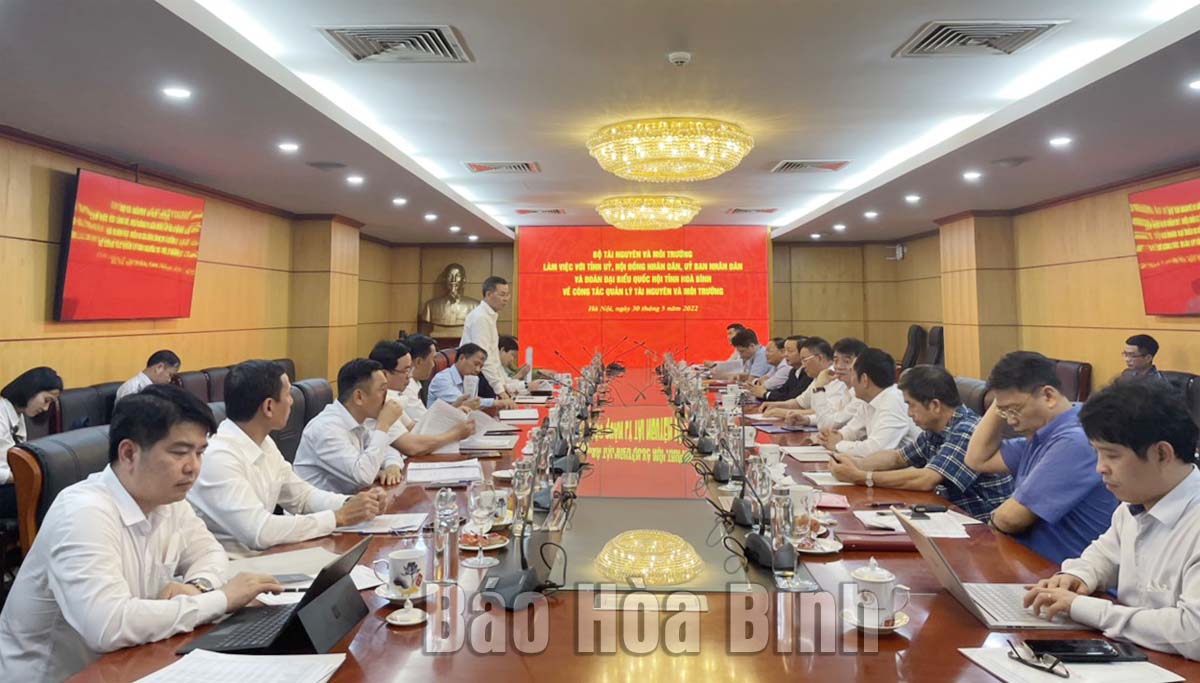 (HBO) – On the occasion of the 15th National Assembly's third session, the Ministry of Natural Resources and Environment (MonRE) recently had a working session with the Hoa Binh provincial Party Committee, People's Council, People's Committee, and NA deputies' delegation to look into some issues related to limits on the change of rice farming and forest land use purposes in the 2021 - 2025 period.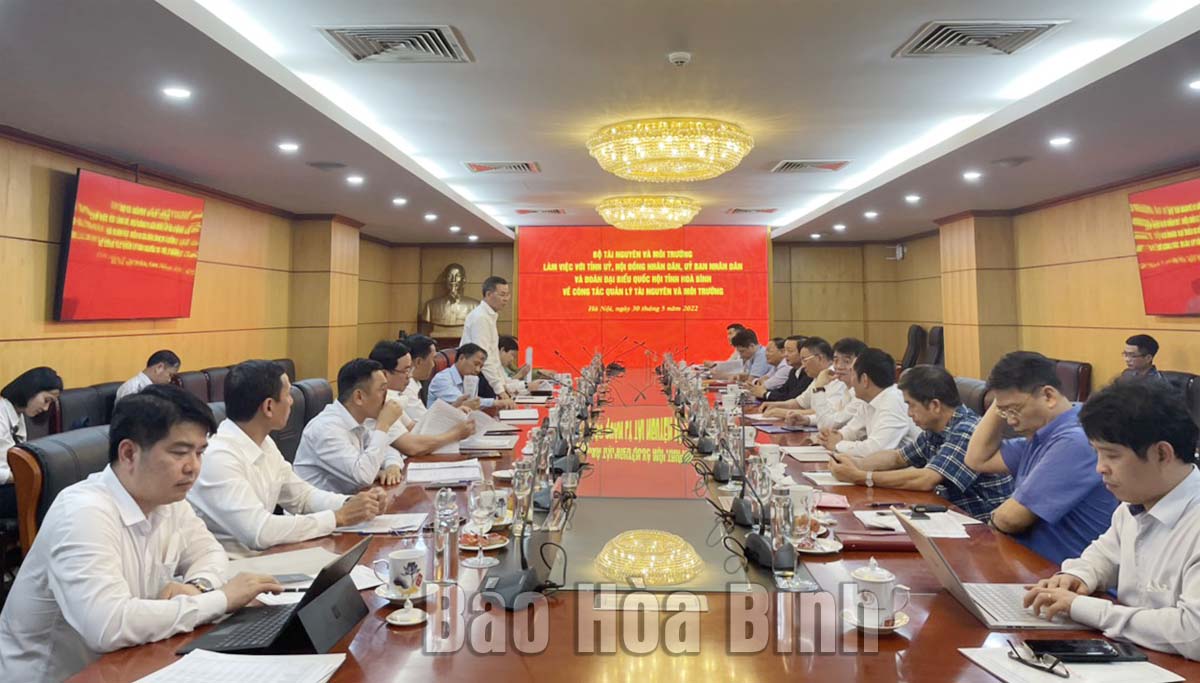 Photo: Ngo Van Tuan, member of the Party Central Committee, Secretary of the provincial Party Committee and head of the NA deputies' delegation of Hoa Binh, speaks at the meeting with MonRE officials on May 30.
MonRE officials at the event include Minister Tran Hong Ha, who is also a member of the Party Central Committee and Secretary of the Party's delegation to the ministry, and representatives of the ministry's relevant agencies.
Bui Van Khanh, Vice Secretary of the provincial Party Committee and Chairman of the provincial People's Committee, reported on the situation of land planning and land use purpose changes in Hoa Binh, along with some difficulties and bottlenecks needing to be addressed. Hoa Binh proposed the MonRE issue guidance to help it grasp opportunities for investment attraction and socio-economic development.
Giving recommendations to help the province deal with difficulties, Minister Ha and other MonRE officials said it should pay due attention to general planning, conduct visionary planning, and build a road map for land use that takes into account the forest land proportion, environmental issues, and forest coverage. In particular, Hoa Binh needs to re-consider the feasibility of investment projects and have a mechanism for forcing investors to make and realise their commitments.
At the working session, Secretary of the provincial Party Committee Ngo Van Tuan expressed the province's strong determination to attract investment.
He expressed his hope that the MonRE will continue assisting Hoa Binh to tackle difficulties and bottlenecks so that the province can seize chances to make breakthroughs./.