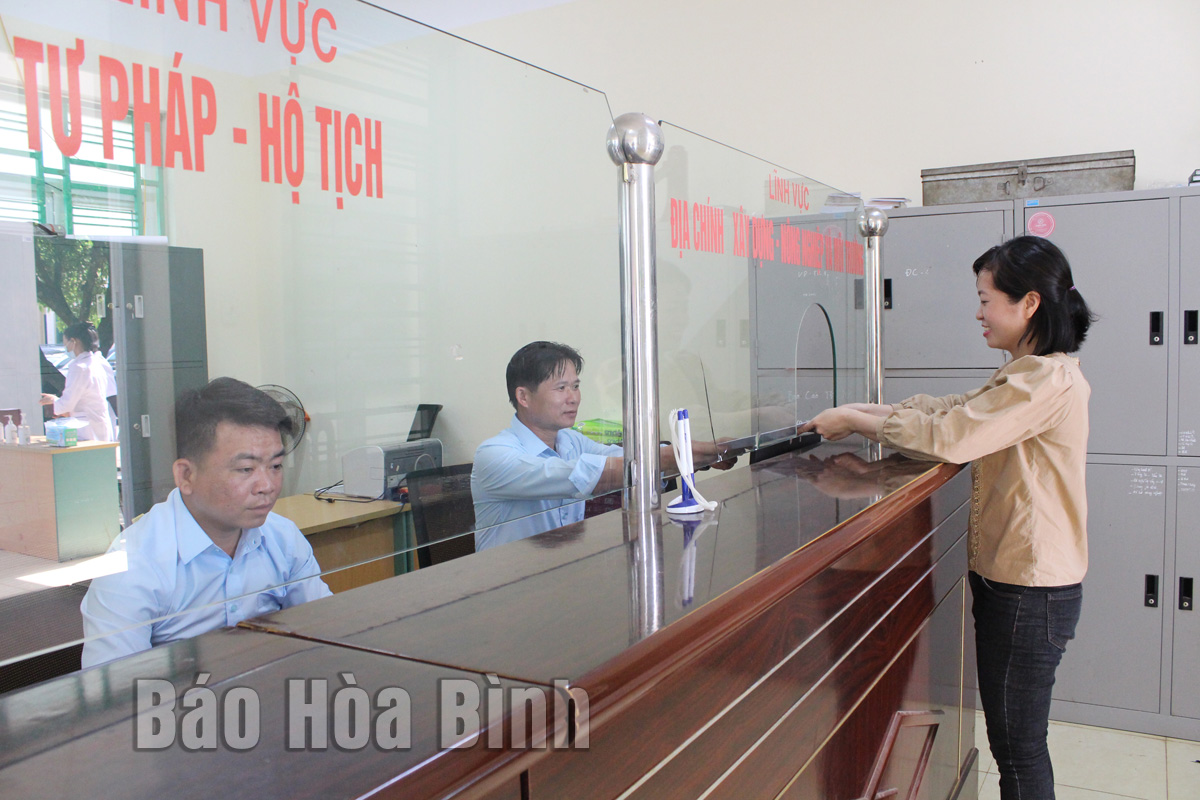 HBO – Cao Phong district of Hoa Binh province has been focusing on developing human resources to provide all conditions for its further growth. It was one of the three strategic breakthrough tasks the district's Party organsation has pursued since the 2015 – 2020 term. It will continue receiving much attention in this term until 2025.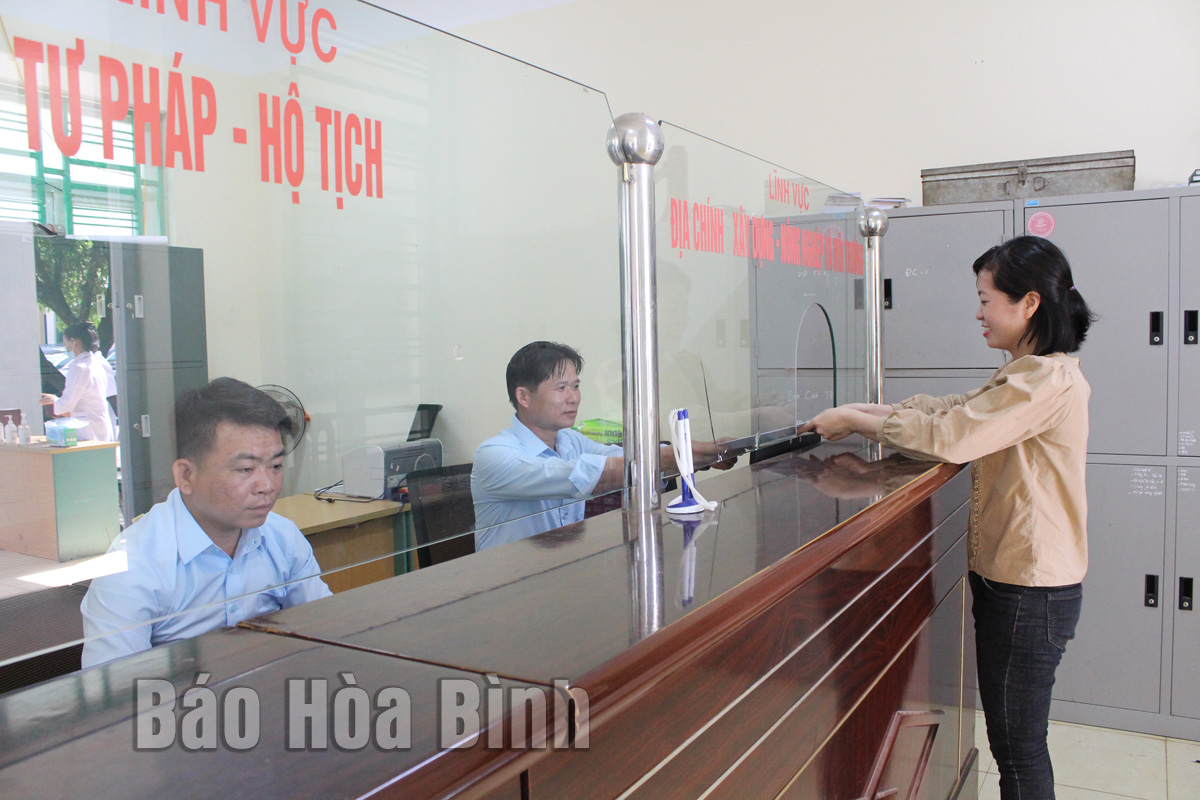 Officials of the "one-stop shop" unit of Thach Yen commune, Cao Phong district, receive an inquiry from a local woman.
Determined to fulfill the strategic breakthrough task in developing human resources, the district will give priority to improving the quality of civil servants and governmental employees; accelerating public administrative reforms towards professionalism and modernisation; and attracting skilled personnel to the public sector for the development of the district.
It plans to make concerted efforts to implement programmes on heightening the quality of human resources, with special focus placed on providing training for female officials as well as those who are young or from ethnic minority groups.
It is also striving to improve vocational training for workers, increase job recommendation for the locals, and make vocational training relevant to the market demand. Greater attention will be paid to training tourism and services workers and those in key industries, such as agricultural processing, electronics assembly, and textile-garment.
Secretary of the district's Party Committee Ha Van Di said 2022 marks an important milestone in the 20-year history of Cao Phong. What the district has achieved over the last two decades will be fundamental for it to bear more fruits in the new period of development.