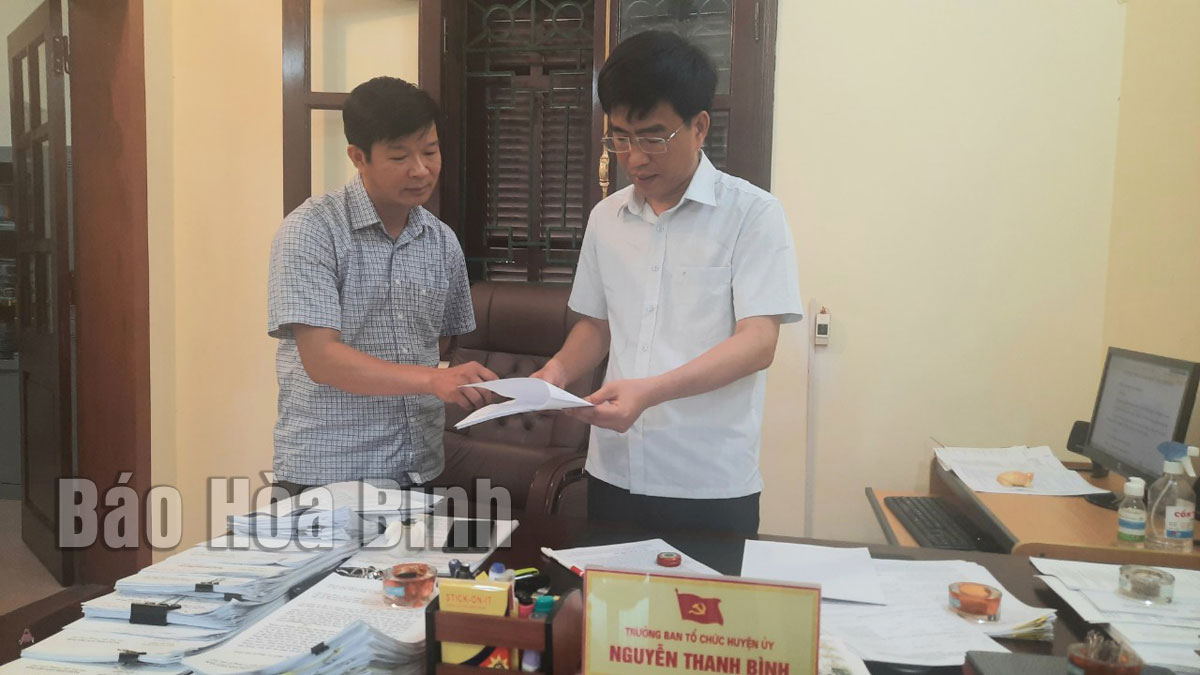 (HBO) – The serious implementation of Resolution No. 04-NQ/TW of the 12th Party Central Committee in Cao Phong district has helped create clear changes in the awareness and actions of cadres and party members, according to Nguyen Thanh Binh, head of the organisation board of the Cao Phong district Party Committee. Binh said, the leadership capacity and fighting strength of Party organisations and Party members in the district have been strengthened, contributing to the district's success in performing the set tasks.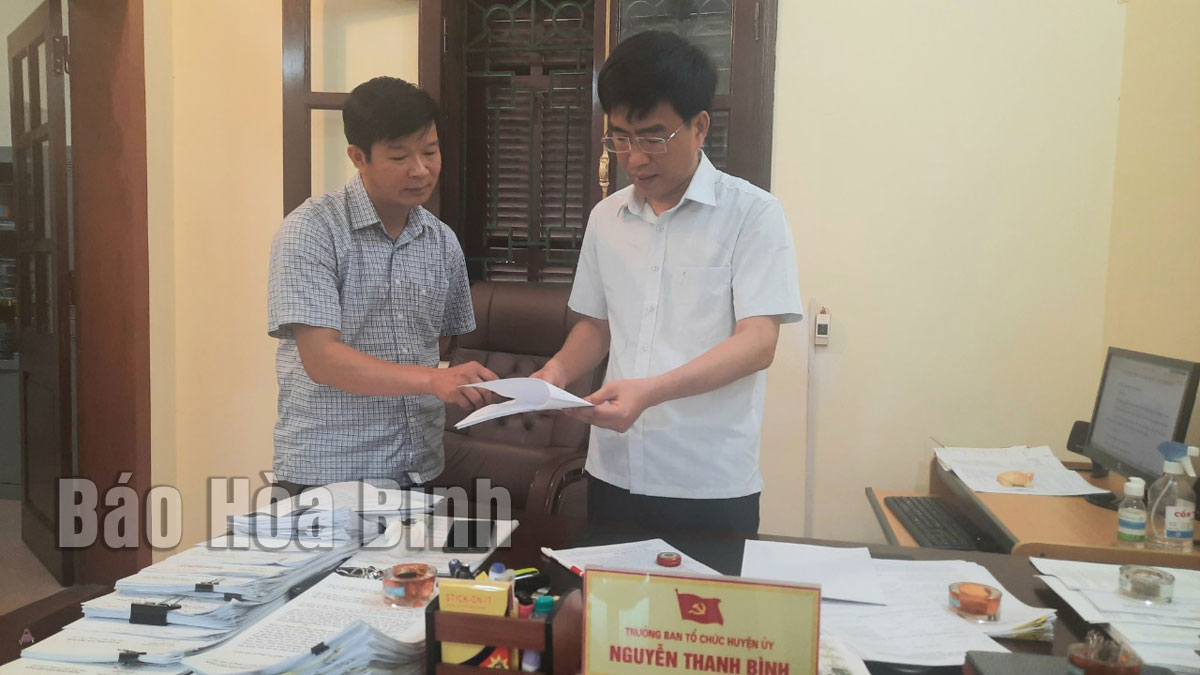 Leaders of the Cao Phong district Party Committee's organization board evaluate the quality of Party cells, officials and Party members of the district Party organisation.
The Party organisation of Cao Phong district has 27 member Party organisations, including 16 grassroots Party organisations. In recent years, the district Party Committee has developed action plans to implement the Resolution.
Special attention has been paid to evaluating and classifying member Party organisations and Party members, officials and collectives at all levels in association with the self-criticism and criticism work in line with the Resolution.
The quality of grassroots Party committees has basically met the set tasks. The quality of Party cells' activities has been improved with many changes in the 2016-2020. No Party grassroots organisations under the district Party Committee failed to complete the task.
Closely following the direction of the Party Committee at higher levels, the Party Committee of Tay Phong commune built and implemented specific action plans for the implementation of the Resolution.
Secretary of the communal Party Committee Bui Van Ngoi said the serious implementation of the Resolution has helped create a clear change in Party building, and criticism, self-criticism, inspection and supervision.
The communal Party Committee has completed the task of enhanced newly-rural area building. It is working hard on building model newly-rural areas. The per capita income reaches 47 million VND per year.