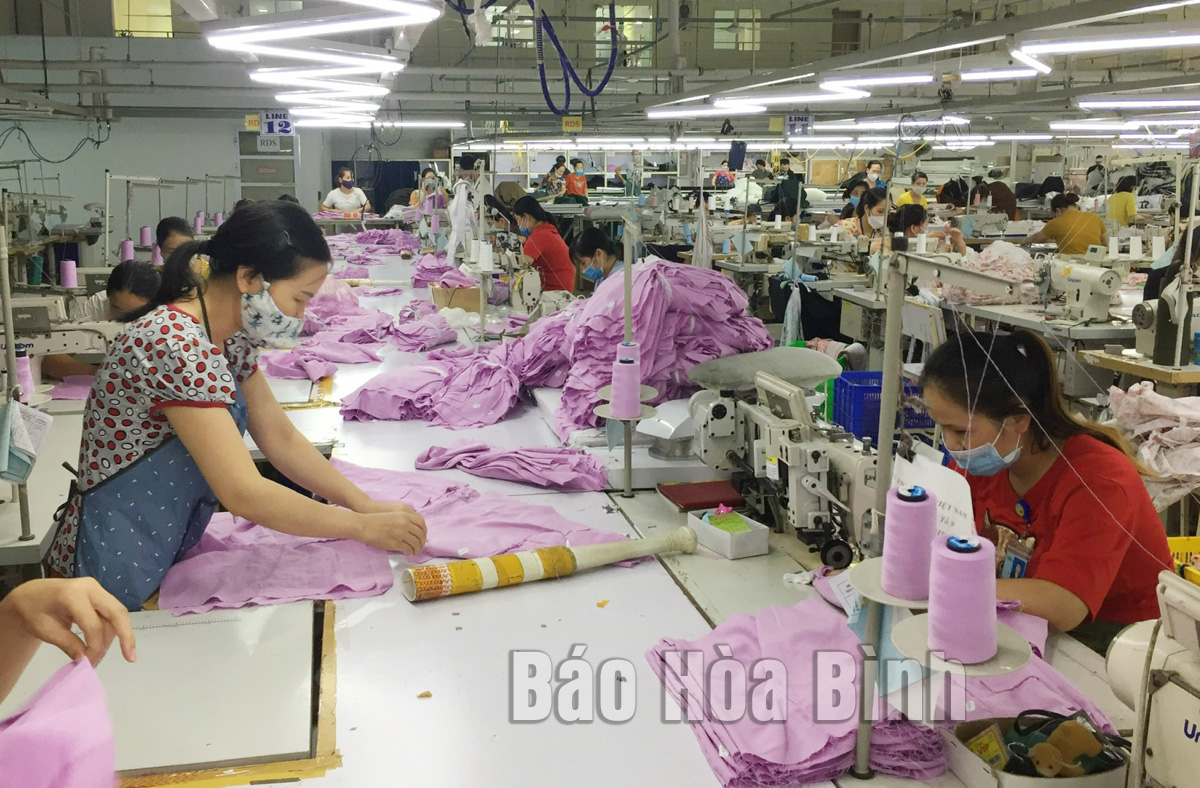 (HBO) – On June 11, 1948, President Ho Chi Minh called on the entire nation to join a patriotic emulation movement to overcome hunger and illiteracy, and fight against foreign invaders.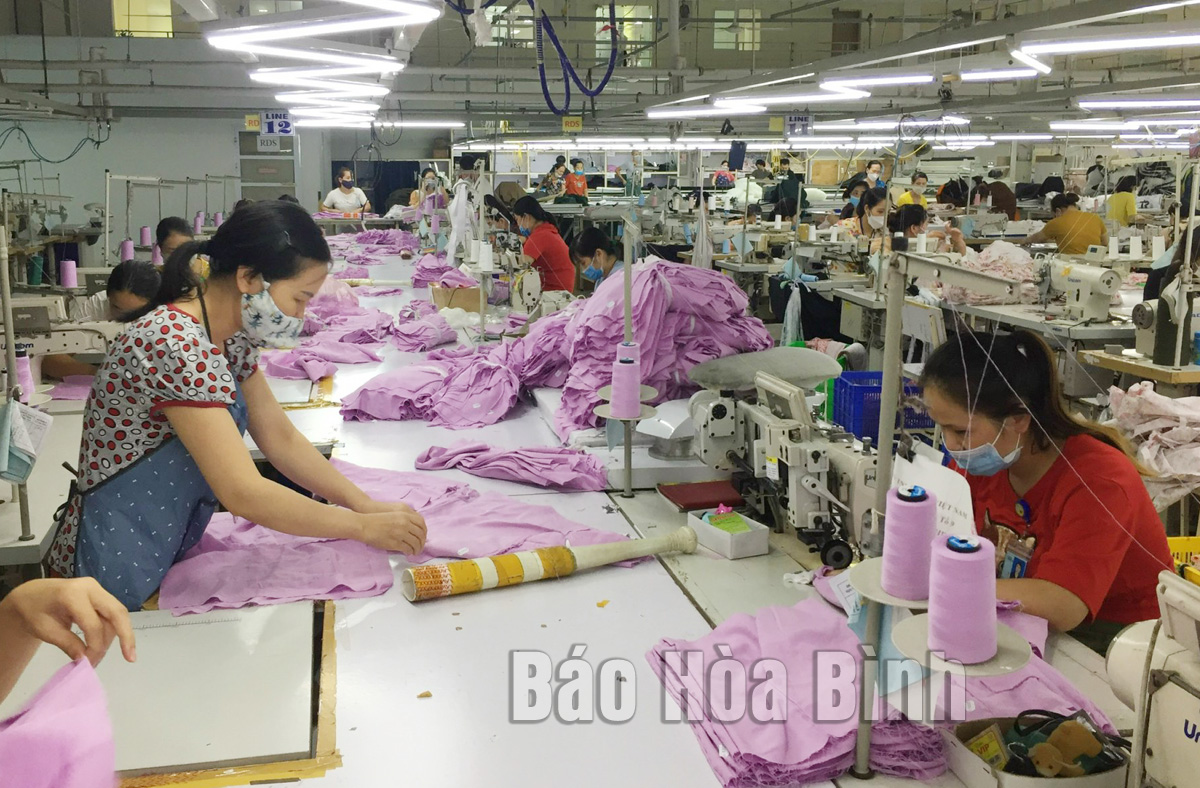 Workers of GGS garment company at Da River Left-Bank Industrial Park in Hoa Binh city join an emulation campaign in production to achieve the dual goal of COVID-19 pandemic prevention and control, and economic development.
Hoa Binh has for years considered patriotic emulation movements a driving force behind the province's socio-economic development and the successful implementation of targets and resolutions by Party congresses at all levels.
The provincial People's Committee has worked to make such movements suitable to the local conditions, attracting the great participation of people from all walks of life.
As a result, the province's socio-economic development and people's living standards have been improved, with its annual average poverty rate decreasing by 2-3 percent. The quality of health and education has increased, while cultural preservation and security-defence have been ensured.
Particularly in the 2021-2022 period, the province has been seriously affected by the COVID-19 pandemic.
According to Dang Mai Son, Director of the provincial Department of Home Affairs, Hoa Binh has launched and directed the implementation of a series of emulation campaigns, therefore realising the dual goal of pandemic prevention and control, and economic development.
In 2021, the province's Gross Regional Domestic Product (GRDP) increased by 3.07 percent, while its per capita income reached 61.5 million VND (2,646 USD). Hoa Binh also added nine communes to its list of new-style rural areas, bringing the total number to 65. It has so far raised dozens of billions of VND for a fund for COVID-19 prevention and control, and donated more than 300 tonnes of agricultural products, rice and food to support southern provinces in the fight against the pandemic.