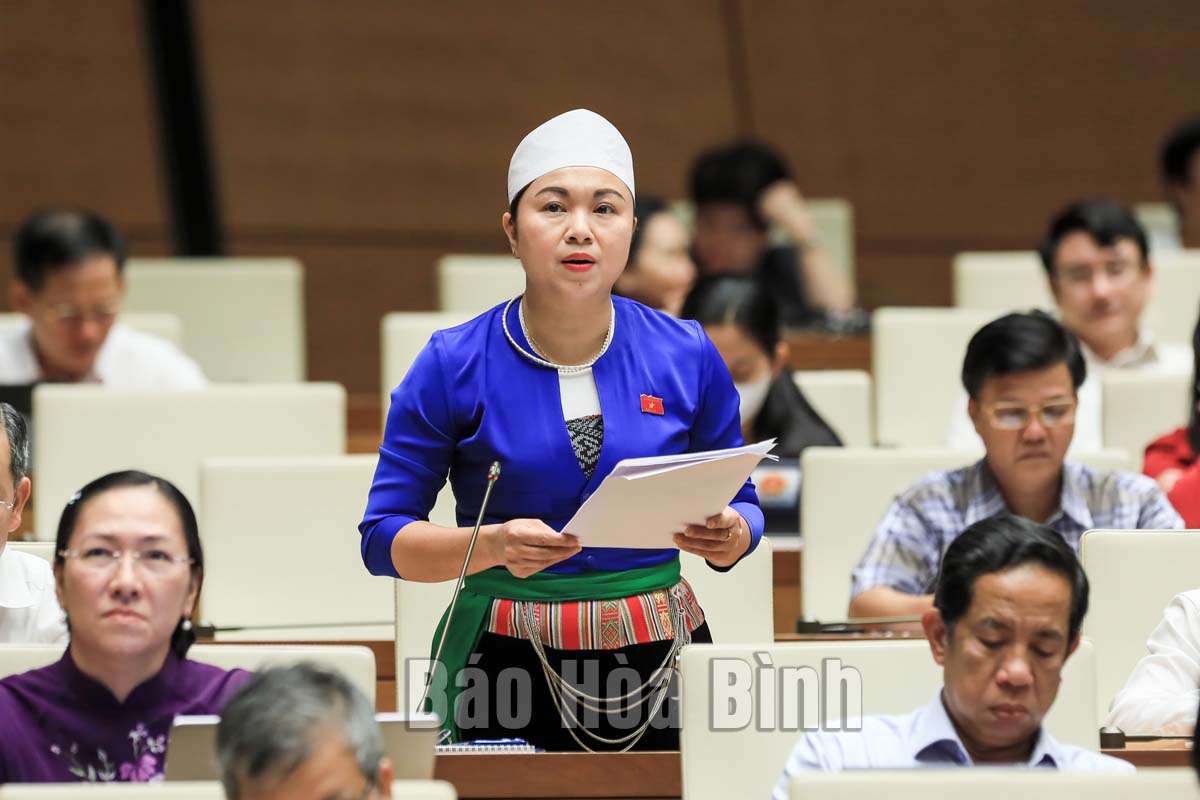 (HBO) – The third session of the 15th National Assembly (NA) recently wrapped up after nearly one month of working. Keeping a close watch on each discussion, voters in Hoa Binh province have spoken highly of the NA deputies from the locality who raised many opinions and practical proposals while straightforwardly and responsibly discussing the issues put on the table.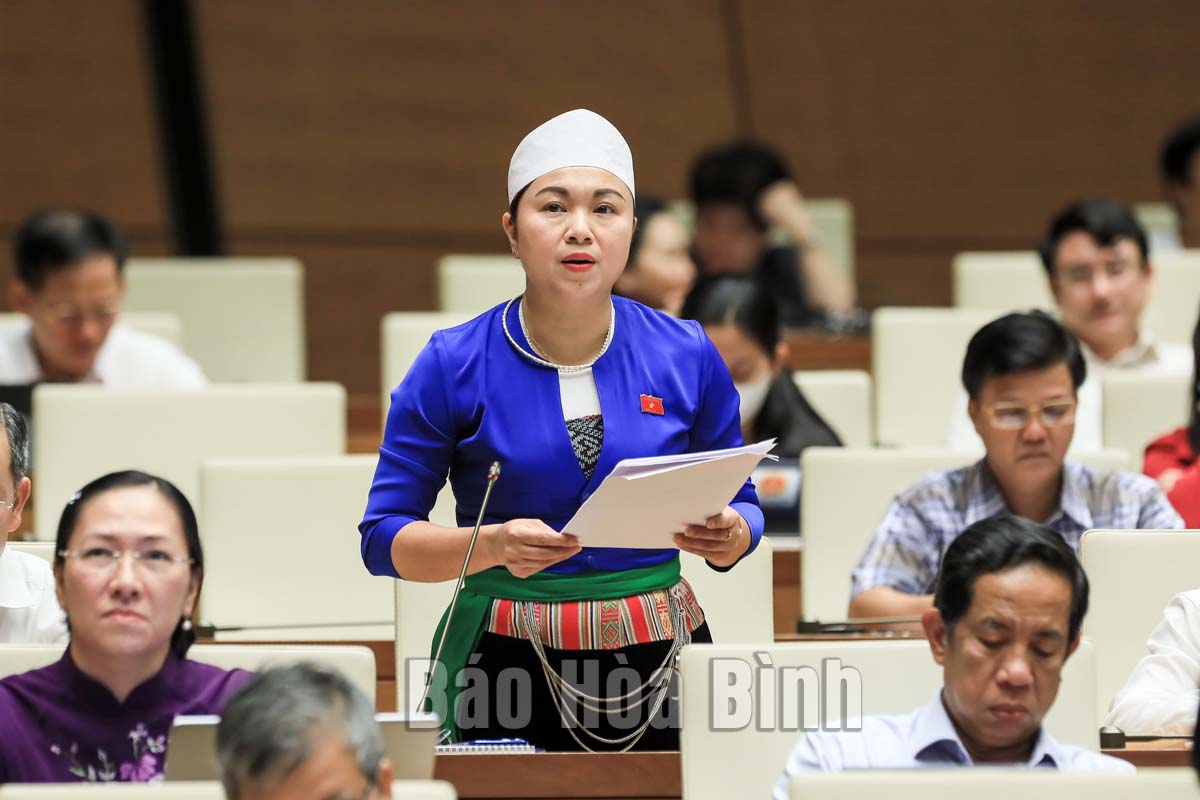 Deputy Dang Bich Ngoc, Vice President of the provincial Vietnam Fatherland Front Committee, addresses a plenary sitting of the NA's third session.
The third session of the 15th NA took place amid the whole country exerting efforts to drastically and effectively implementing the general programme on COVID-19 prevention and control and the socio-economic recovery and development programme. The parliament considered and adopted five draft laws and three draft resolutions, discussed six bills, and also looked into socio-economic affairs, the State budget, and many other important issues.
Hoang Duc Chinh, deputy head of the NA deputies' delegation of Hoa Binh province, said the delegation actively and proactively took part in the session by giving more than 40 opinions about the socio-economic development and State budget collection in the first half of 2022, draft laws, and the key infrastructure projects.
Dinh Van Dinh, a resident in Phuong Lam ward of Hoa Binh city, said following the parliament's recent sessions, he was delighted at the activeness of the NA deputies' delegation of Hoa Binh. All the legislators actively raised opinions at every group discussion. They also actively conveyed local voters' feedback and recommendations to the NA, ministries, and central agencies at plenary sittings.
Echoing the view, Bui Van Ban, a war veteran in Hoa Binh city, said the province's NA deputies had many opinions and proposals based on the local situation, including those related to pandemic-caused difficulties, disruptions to supply chains, and inflation due to surging fuel prices.
He showed his strong support for their proposals about developing a road system connecting the Hanoi Capital Region with northwestern provinces, which is also part of the strategic breakthroughs Hoa Binh is targeting, adding investing in transport projects will help boost local socio-economic development.
Quach Van Phuc, a voter in Thach Yen commune of Cao Phong district, said through media reports, he learnt that the NA deputies of Hoa Binh also coordinated with the provincial People's Committee to hold two meetings with leaders of the Ministry of Construction and the Ministry of Natural Resources and Environment on the sidelines of the NA's session. The activities reflected the Hoa Binh lawmakers' efforts and sense of responsibility towards important issues of the province.
Right after the session, the deputies have had meetings with voters in Kim Boi, Yen Thuy, and Lac Thuy districts to inform locals of the session's outcomes and the delegation's performance. The meetings were also occasions for the legislators to listen to voters and people's opinions and aspirations./.