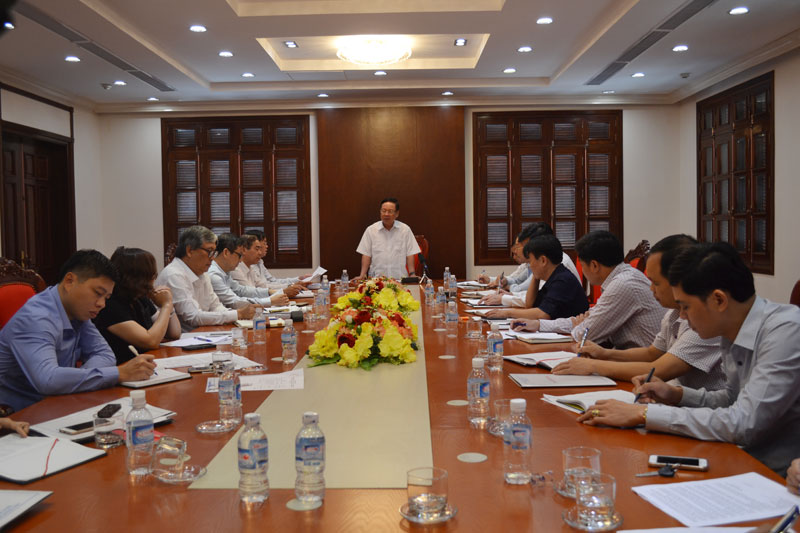 (HBO) – Bui Van Tinh, member of the Party Central Committee and Secretary of the Hoa Binh provincial Party Committee, had a working session on November 16 on the employment situation and policies targeting workers in local industrial parks (IPs) and clusters.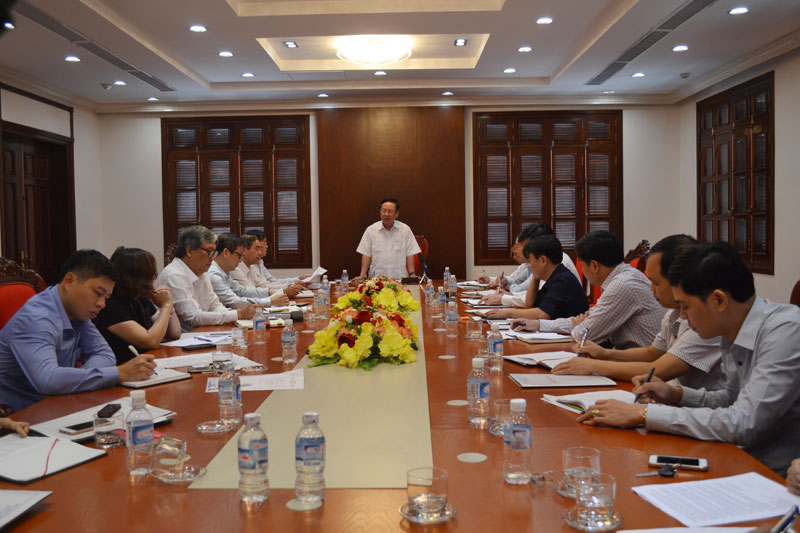 Bui Van Tinh, member of the Party Central Committee and Secretary of the Hoa Binh provincial Party Committee, speaks at the working session.
As of October 2017, eight IPs in Hoa Binh province had been added to Vietnam's IP development plan until 2015, with a vision to 2020. Four of the IPs have been operational with 71 investment projects, including 22 FDI projects. Forty-five projects have been put into operation, creating jobs for 16,300 workers, including over 12,200 women, or nearly 50 percent of total workers at businesses in Hoa Binh province.

While 7.06 percent of the workers hold at least a university degree, 60.2 percent underwent vocational training, and another 12.68 percent haven't enrolled in any training courses.

Most of the businesses based at local IPs, especially FDI firms, have seriously complied with legal regulations on labour. They have paid social insurance premiums for over 80 percent of total employees and provide workers with steady jobs with income basically higher than the region-based minimum wage approved by the Government each year.

IPs in Hoa Binh provinces have set up 27 grassroots-level trade unions which gather more than 13,000 members. The trade unions at IPs and relevant agencies have instructed enterprises to hold dialogue with labourers. They have also paid attention to workers' material and spiritual lives, such as by organising art and sports activities and giving Lunar New Year bonus.

At the working session, Secretary of the provincial Party Committee Bui Van Tinh appreciated companies' contributions to local socio-economic development, but he also pointed out their shortcomings.

He asked local authorities to build a manpower training mechanism for businesses and help them attract workers and solve the market-labour relationship. They also need to improve investment promotion activities so as to enhance both quantity and quality of projects, thereby creating steady jobs for local people.

The provincial Department of Labour, Invalids and Social Affairs should assess the employment demand in localities across Hoa Binh. Meanwhile, authorities should encourage the construction of social housing and create favourable conditions for the private sector to build houses for workers in line with the State's regulations.

Tinh urged stronger dissemination of relevant policies and laws among workers so that they can fully understand their rights and interests. He also requested strict management of food safety in labourers' meals and the working environment, and provision of services like medical examination for workers. Local administrations also need to address late insurance payment while honouring businesses with good employment provision and adherence to legal regulations./.