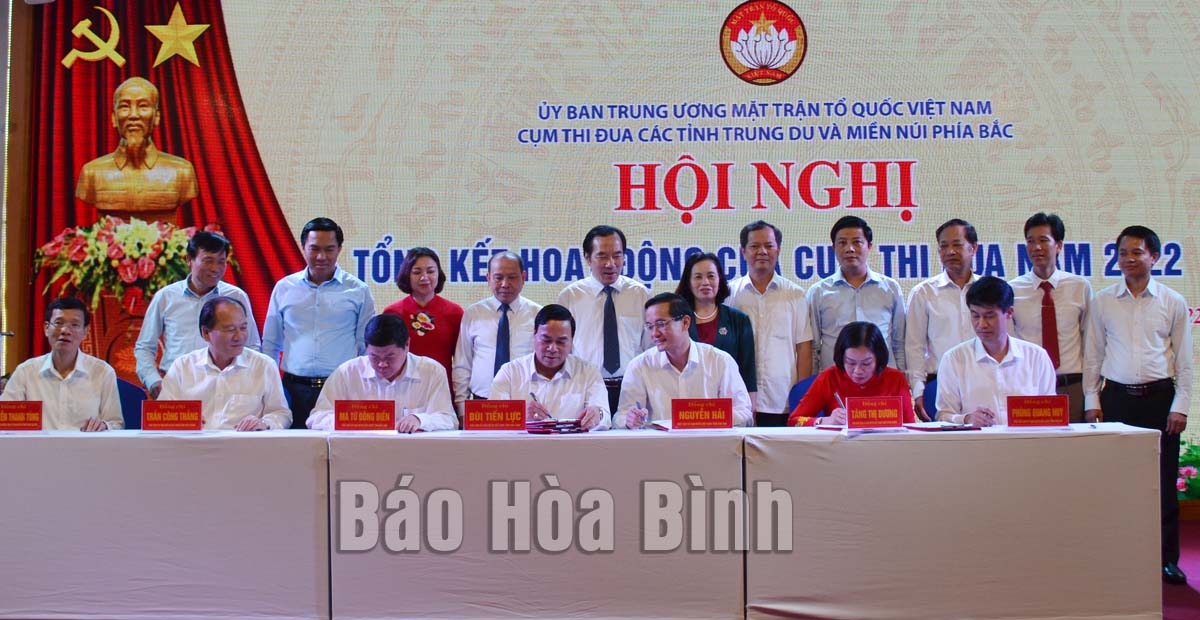 (HBO) – The Vietnam Fatherland Front Committee of Hoa Binh province, head of the emulation group of Vietnam Fatherland Front Committees in seven northern mid-land and mountainous provinces, organised a conference on November 22 to review the emulation work in 2022. The seven provinces comprise Hoa Binh, Phu Tho, Tuyen Quang, Bac Kan, Thai Nguyen, Bac Giang and Yen Bai.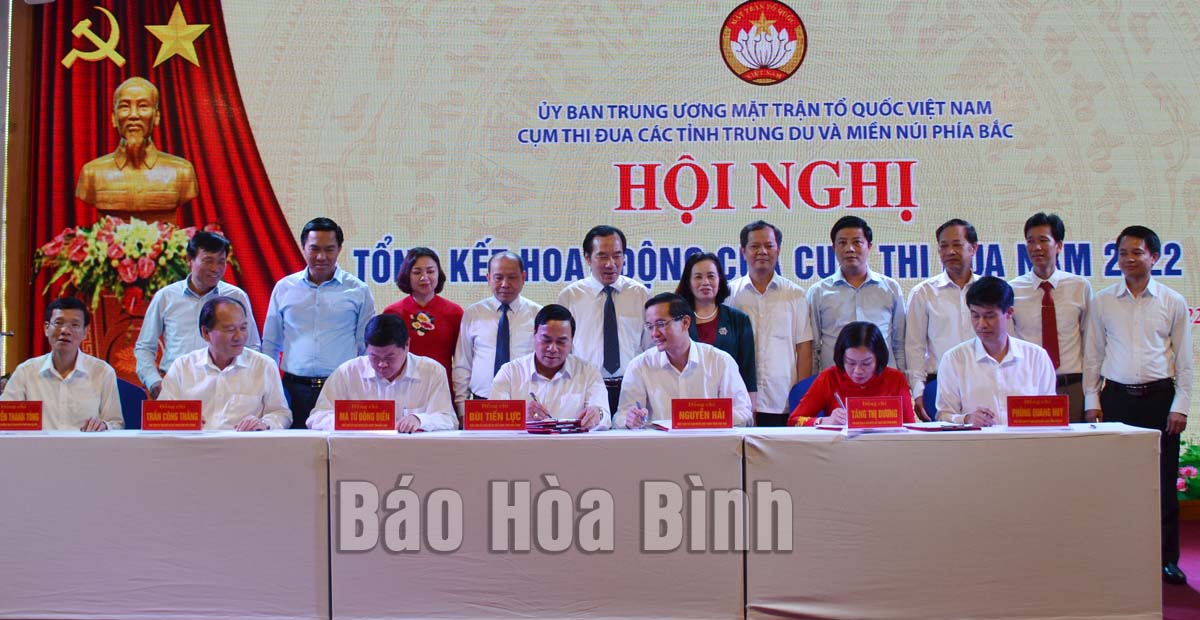 Vice President of the VFF Central Committee Ngo Sach Thuc, Chairman of the Hoa Binh Provincial People's Council Bui Duc Hinh, and representatives from the seven VFF Committees witness the signing of an emulation agreement for 2023.
Last year, the group actively reformed its operation modes, targeting residential areas, and reaped marked results, notably in the communication work to strengthen the great national unity bloc, the COVID-19 fight and socio-economic development.
The provinces raised a fund for the poor and social welfare worth 250 billion VND (10.06 million USD), built and upgraded 2,722 houses for the poor and presented more than 218,000 Tet gifts valued at some 100 billion VND to local residents.
The committees consented to encourage all residential areas to organise the National Great Unity Festival. 100% of VFF Committees at all levels will devise their own mass mobilisation plans and effectively implement the fund for the poor, with at least 100 houses to be built.
In his remarks, Hinh expressed his hope that the committees will continue their coordination and experience exchange to raise operational efficiency.
For his part, Thuc lauded the outcomes of the group, which, he said, contributed to affirming the role and position of the fatherland front, asking them to further materialise the resolution adopted at the 9th congress of the VFF Central Committee and action programmes.
The committees should reform supervision and social criticism, focusing on key issues directly relating to the people, while stepping up IT application and digital transformation, he said./.