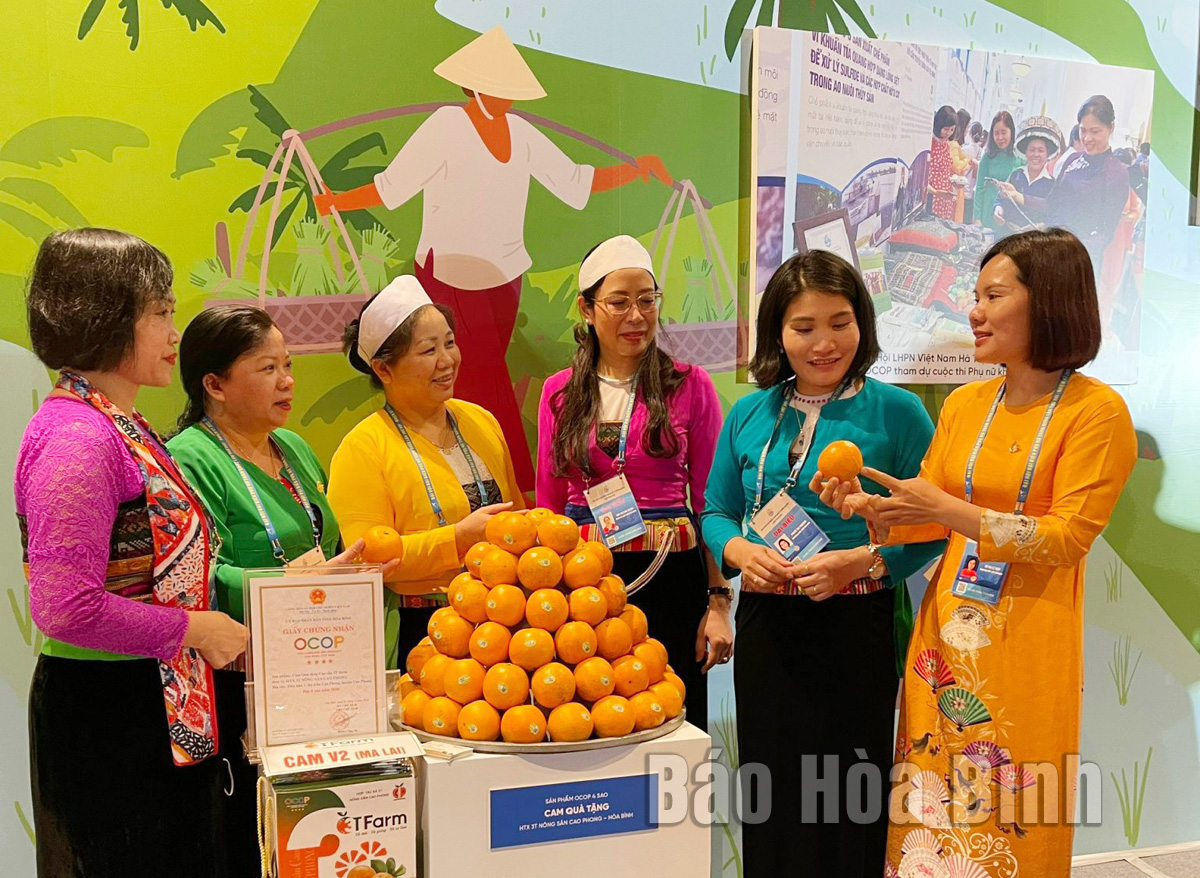 (HBO) – Throughout the history, Vietnamese women in general and Hoa Binh women in particular have made great contributions to the national construction and defence. Amid the current integration and development of the country, women in Hoa Binh have promoted this tradition and engaged deeply in the socio-economic development of the locality.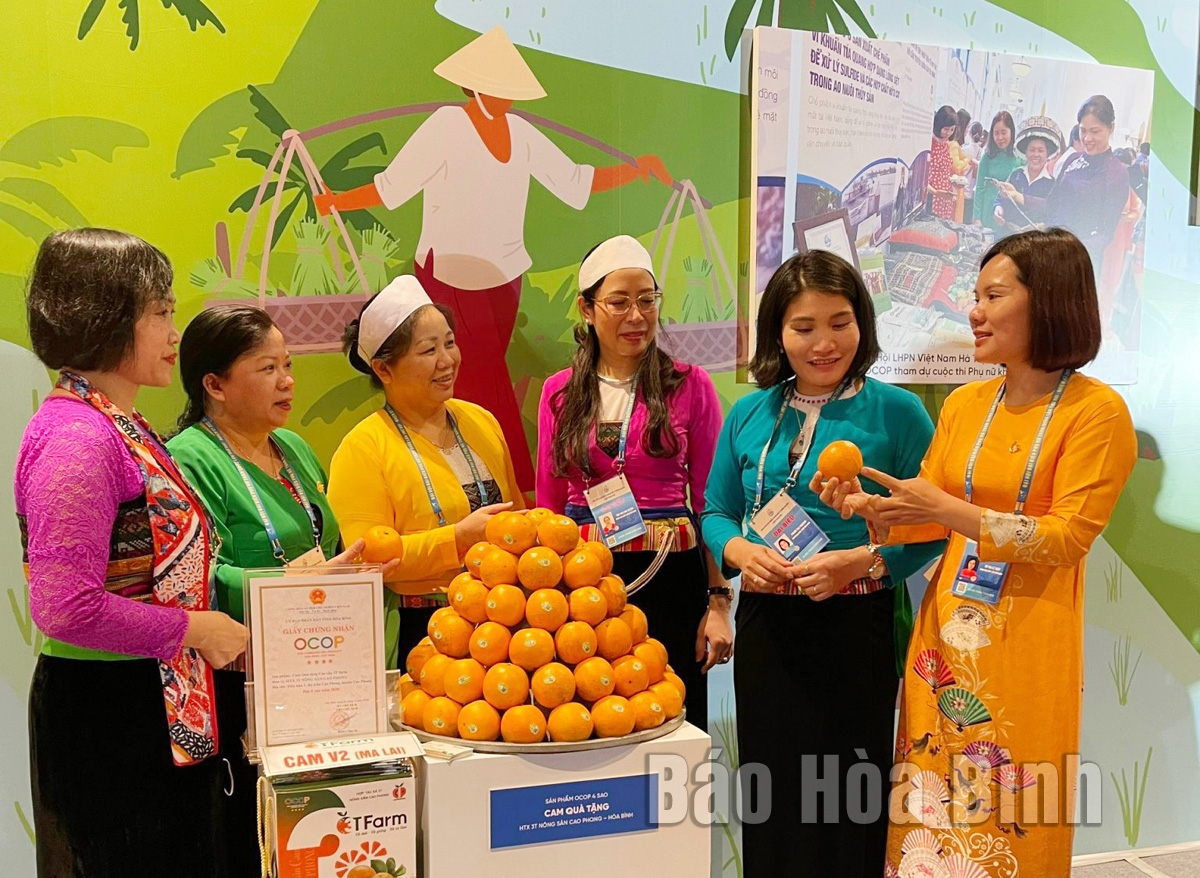 Photo: Over the years, the Women's Unions at all levels of Hoa Binh have rolled out various measures to support local women in joining the value chain and produce OCOP (One Commune-One Product) products, contributing to the local socio-economic development. In the photo: A booth of products by 3T agricultural cooperative in Cao Phong.
According to Hoang Thi Duyen, President of the provincial Women's Union, last year, the unions at all levels worked to affirm the role of women in their family and the society. This year, the results have been promoted through the implementation of emulation movements that aim to optimise the potential and creativeness of local women.
Bui Thi Ngoi, President of the Women Union of Lac Son district, said that in March, the local women have actively responded to a tree planting festival with an aim to plant more than 25,000 trees in Spring. At the same time, the union has continued to strengthened emulation movements and campaigns in association with the studying and following of President Ho Chi Minh's moral example, enhancing the role and position of women in the new era.
Pham Thi Phuong, President of the Women's Union of Hoa Binh City, said that in this current campaign, each chapter of the union is striving to contribute a work to the building of new-style rural areas and civilised urban areas, helping the locality complete all the socio-economic tasks.
This year, the union is striving to complete targets in tree planting, road greening and cleaning, and support to needy people.
Meanwhile, the union also focuses on building the image of Hoa Binh women in the new era with warm heart, dynamism, creativity, and responsibility, playing their important role in the provincial socio-economic development.
Duyen said that the union is concentrating in promoting major characteristics of Vietnamese women in the new period, while creating optimal conditions for women to develop comprehensively.
Meanwhile, the union has supported local women to pursue their dreams, thus creating positive changes in the community, she said.
At the same time, it has mobilised resources to assist local women in expanding production and improve their living conditions.
To date, the unions at all levels have provided 1.65 trillion VND (69.94 million USD) of soft loans to 31,371 members to help them escape from poverty and promote their economic conditions. A start-up movement has also been strengthened among the local women, increasing the application of high technology into production to produce high quality farm produce.
With these achievements, last year, the provincial Women Federation was honoured with the third-class Independence Order./.