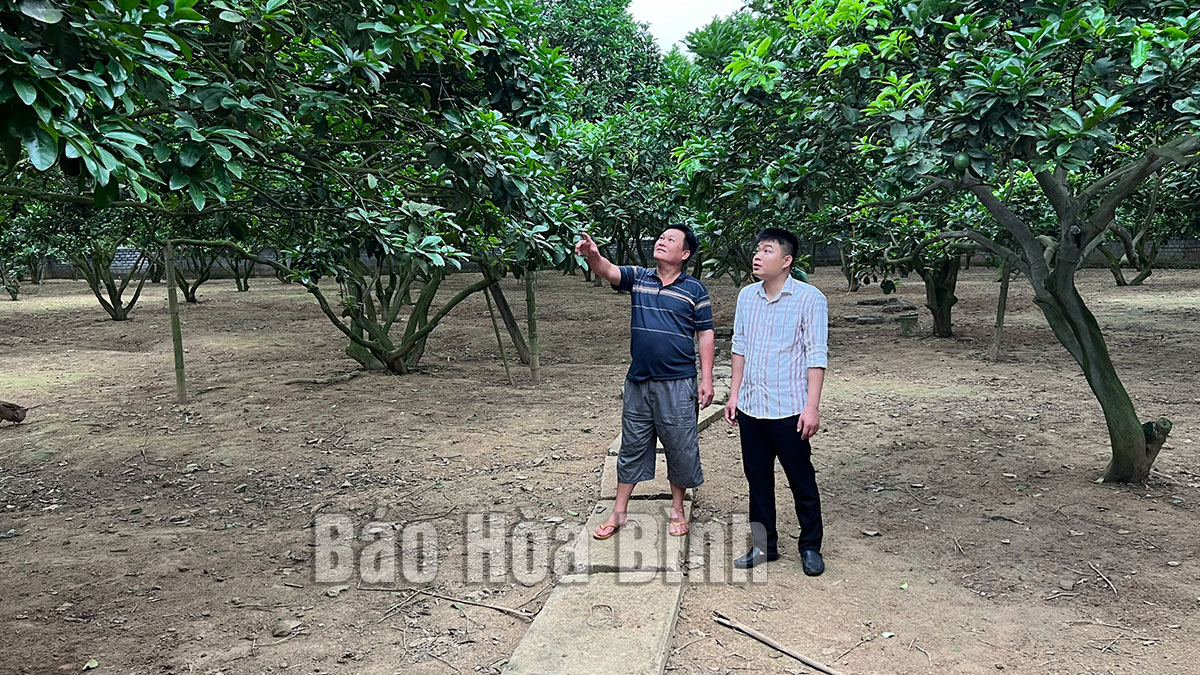 (HBO) - Over the past years, the Party Committee of Dong Lai commune (Tan Lac) has focused on leading and directing Party cells, agencies and mass organisations to build plans bring the Resolution of the commune's Party Congress for the 2020 - 2025 term and the annual Resolution of the commune's Party Committee to life.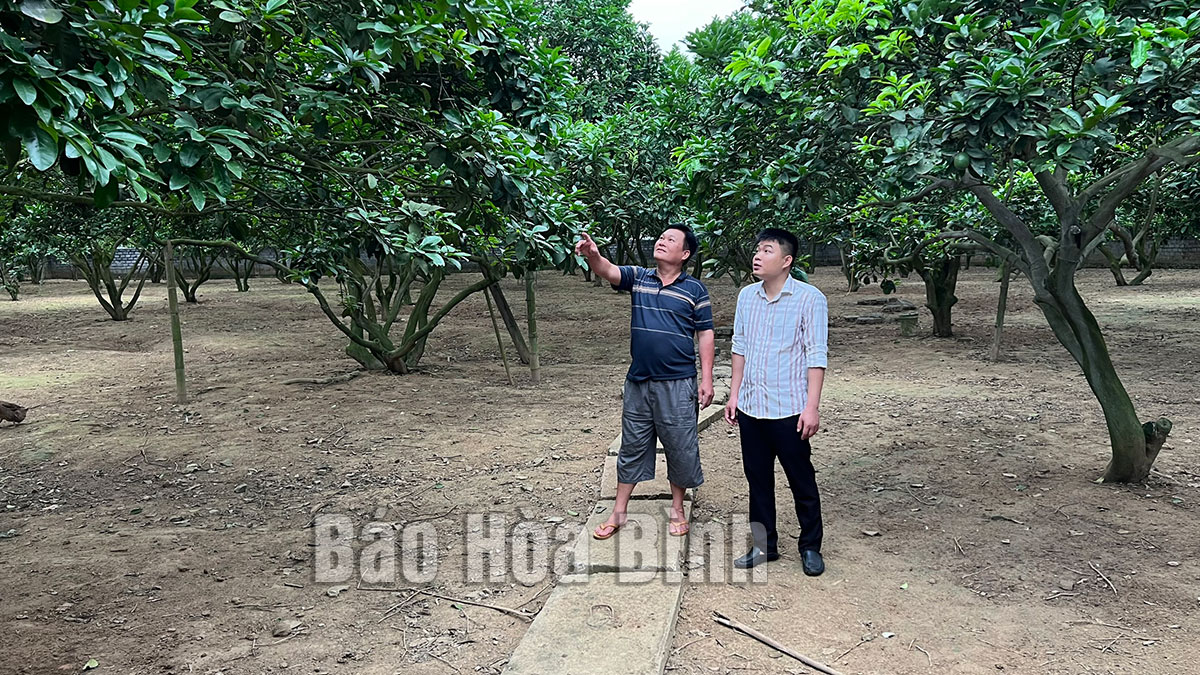 Red-flesh pomelo growing model of Bui Van Vinh (left), Dong Tam village, Dong Lai commune (Tan Lac), generates stable income.
Vu Manh Thang, Secretary of the communal Party Committee, said that in the past year, the communal Party Committee set 22 specific targets in the building of the Party and the political system, and socio-economic development, with focus on improving the combat strength of grassroots Party organisations, promoting democracy and solidarity, and maintaining discipline; speeding up socio-economic development, diversifying agro-forestry, industry and handicraft and service and trade industries; and maintaining administrative reform to make Dong Lai develop comprehensively.
The communal Party Committee currently has 326 members of 13 Party cells. It has concertedly implemented many solutions to bring the Party's resolutions to life, with focus on leading socio-economic and cultural development and defence and security tasks, and improving the material and spiritual life of local people, on the basis of determining agriculture and forestry accounting for nearly 50% of the economic structure, industry and handicraft 25%, services 25%.
Attention has been paid to administrative reform, investment attraction, budget management, construction of traffic infrastructure works, and site clearance.
Currently, the commune has 335 hectares of rice, 68 hectares of maize, 55 hectares of sugarcane, 45 hectares of vegetables of all kinds, with stable productivity and output. The total herd of buffaloes and cows is over 1,400 heads, pigs over 1,700 heads, poultry over 75,000 heads, goats over 1,120 heads. The commune accelerates the transformation of crop structure, increases production value, promotes land consolidation, and directs locals to develop concentrated husbandry and cultivation. Collective economic models are encouraged to develop, while agricultural economic models such as planting red-flesh pomelo and off-season dragon fruit have created many jobs and stable income for workers.
Over the past time, Dong Lai commune has intensified investment attraction, created favourable conditions for the development of industry and handicraft, prioritised developing services and trade, and brought into full play local potential and advantages. At present, the commune's per capita income reaches 56.36 million VND (2,400 USD) per year./.