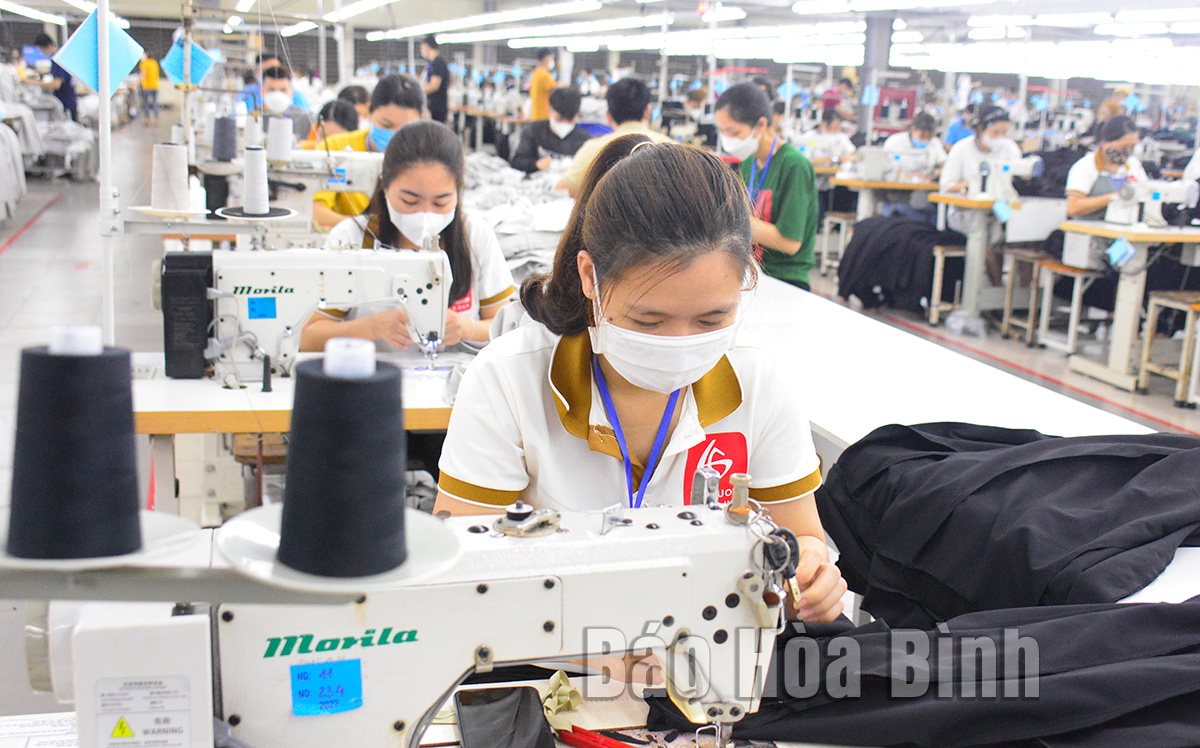 (HBO) - Over the past years, the Party Committee of Phong Phu commune in Tan Lac district has closely followed directions by higher-level Party committees, concertedly implemented solutions on Party building, promoted patriotic emulation movements, and performed socio-economic development tasks.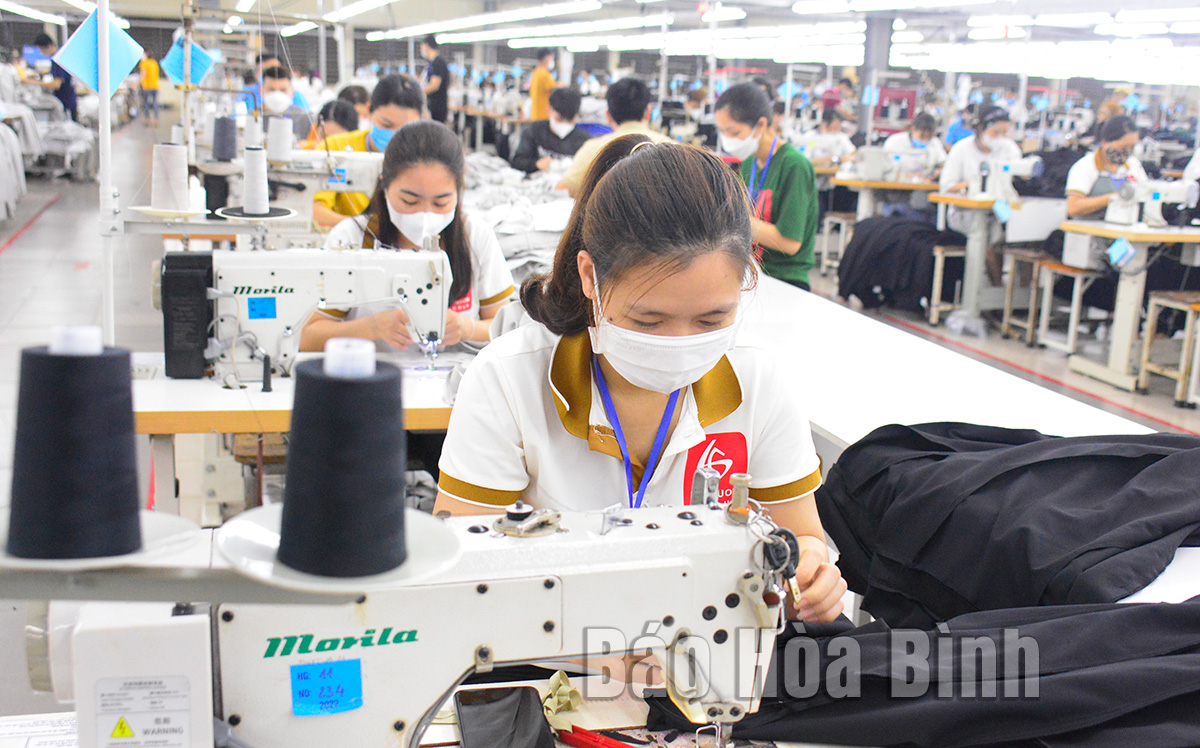 Ho Guom garment factory in Phong Phu commune (Tan Lac) creates jobs for hundreds of local workers.
The commune's Party Committee has comprehensively implemented many solutions to promote the leading role of the Party organisation which contributed to quickly bringing the Party's resolutions to life.
Bui Thi Khuyen, Secretary of the Party Committee of the commune, said that the commune Party Committee has 22 Party cells with over 500 members. The committee has thoroughly understood and effectively implemented documents of higher-level Party committees on Party building work, particularly Directive No. 05-CT/TW of the Politburo and the 12th Party Central Committee's Resolution No.04-NQ/TW.
Party organisations, agencies, units, cadres, and members develop plans to implement the Party's directives and resolutions.
Party-building work, cadre organisation, and Party activities enjoyed due attention. The performance of the Party committees, authorities, and mass organsations has been proven effective. The commune has operated a friendly administration model to serve businesses and people. The commune Party Committee led local authorities in completing many important tasks, particularly the main targets set in the Resolution of the second congress of the commune Party Congress in the 2020 - 2025 tenure.
In the first half of the 2020-2025 term, the development of agriculture, forestry, handicrafts, and services in the commune had positive changes; the economic growth rate, economic restructuring, and per capita income increased year by year. Local infrastructure has been improved, and all inter-commune and inter-village roads concreted and upgraded. Many transport and irrigation works, cultural houses, stadiums, and schools have been invested, which helped improve the living conditions in the commune.
In February 2022, the commune was recognised of meeting the criteria of Class-V urban areas, meeting the targets of the congress resolution. Sectors of health care, education, culture, and social affairs achieved positive results. The commune has developed tourism activities at the ancient Muong village of Luy Ai in association with spiritual tourism and the Khai Ha Muong Bi festival, maintaining the club of Muong shamans. All hamlets have cultural houses with Internet connection and all have loudspeaker systems.
The commune has well maintained the models of "Safe hamlet", "Safe offices", and "Safe school". The quality and living standards of local people have been significantly improved with the per capita income reaching 68 million VND ( \2,900 USD) per year, and the poverty rate decreasing to 7.47%./.