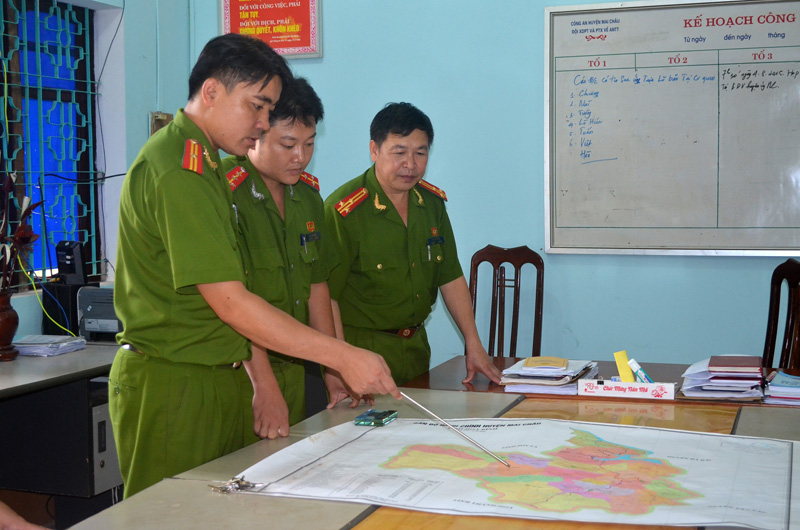 (HBO) – Mai Chau district of Hoa Binh province has a relatively high rate of drug addicts while drug-related crime is committed in a small scale but sophisticated manner, posing many challenges for police.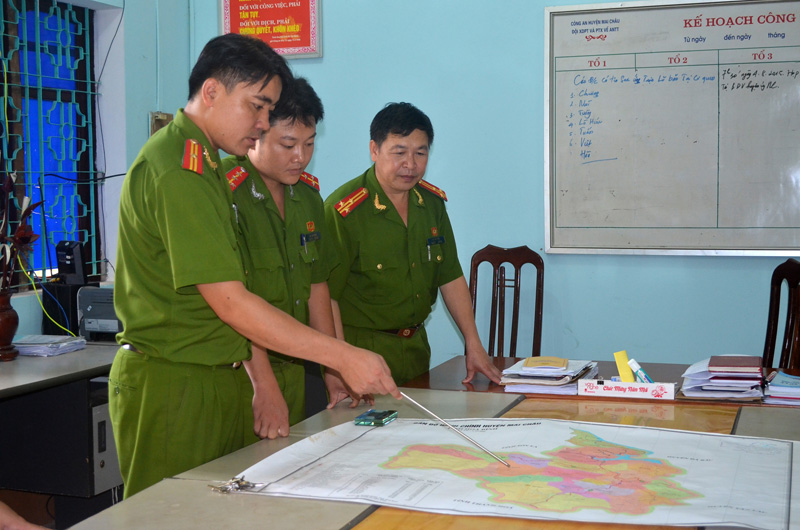 Police of Mai Chau district have regularly discussed to grasp the situation and taken actions to fight drug crime. Photo: Manh Hung


To effectively combat drug dealers, Mai Chau police have worked to have a thorough grasp of the local situation and encouraged residents to denounce and fight crimes, including drug crime. They have devised combat measures appropriate to each type of criminals while stepping up crackdowns on drug hotbeds and trafficking rings.
From November 16, 2016, to November 15, 2017, Mai Chau police coordinated with their counterparts of other localities to uncover 20 drug cases, arrest 25 traffickers and seized 16 bricks and 70.66 grams of heroin, 1,430 pills and 24.69 grams of synthetic drug, and 12.17 grams of methamphetamine.
Meanwhile, police of other localities captured 18 drug dealers who are Mai Chau residents, seizing 143 bricks and 37.53 grams of heroin along with 10,700 synthetic drug pills.
Drug trafficking in the district is assessed as complicated, especially on National Highway 6, Hang Kia and Pa Co communes, and Bang hamlet (Pieng Ve commune).
Major Hoang Ngoc Tu, deputy head of the anti-drug crime team of Mai Chau police, said drug-related crime in the district is increasingly complex with unpredictably ruses. To effectively deal with drug crime, local police have actively taken preventive measures. The team advised all-level authorities to organise activities popularising harmful effects of drug use and legal regulations on punishments for drug production, trafficking and storage, while encouraging local residents to denounce crime.
As a result, the fight against drug crime has gained important outcomes. Aside from the success of crime crackdowns, it is an encouraging sign that the number of drug addicts in Mai Chau has declined recently. However, since there remain numerous difficulties in the drug crime combat, the whole political system needs to join police in this fight.
To better fight drug crime, Mai Chau police will continue working with all-level authorities and sectors to boost communications in order to call for people's joint efforts in the combat. They will also step up state management of security and order while having a thorough grasp of the local situation and actively cracking down on drug hotbeds and traffickers, thereby helping to keep security and order and promote local socio-economic development