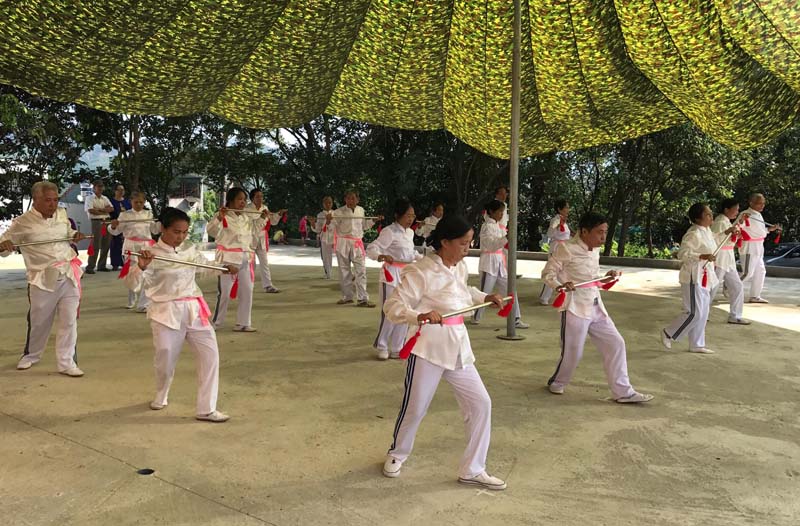 (HBO) - In order to carry out well the social security, especially for elderly people, in recent years, the Representative Board of Ky Son district has organized many practical activities such as establishments of the tai chi clubs, sports and physical training clubs for members to participate in training; health care activities, humanitarian, charity, etc. These activities are aimed to increase the spiritual life and health of the elderly people.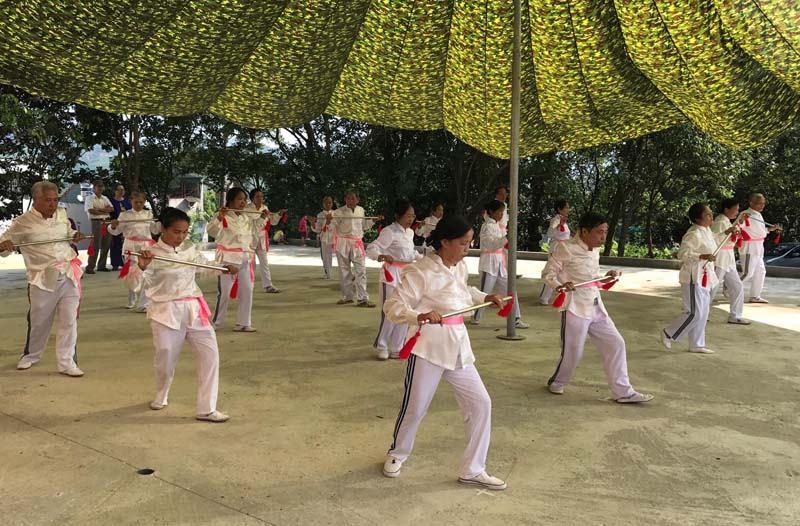 The elderly members of Dan Ha Commune (Ky Son) regularly practice Tai - chi.
At present, 10 out of 10 communes and towns in the whole district set up groups and clubs of Tai - chi, sports clubs with diversified activities. Up to now, the whole district has 1,494 elderly members participating in sports activities regularly, of which 97% of the elderly people participating in clubs, notably in Tai – chi and steamed volleyball. In order to maintain and develop the sports and physical training movements, all levels of the Associations regularly organize exchange events among sports clubs, especially on the occasion of the holidays, the anniversary of the association's foundation. In addition, the activities of singing, dancing, poem reading, and playing badminton are also usually exchanged and practiced.
Besides practicing to keep fit, all levels of the Associations regularly organizes charitable activities, visiting the sick, organizing Longevity Wishing Ceremonies, that has brought joy to members. In 2017, the Elderly Association of Ky Son district already visited, presented gifts to 120 members with the amount of 29, 9 million VND; giving 21 gifts to members in extremely difficult circumstances. The organization celebrated 476 elderly people with formal, economical, practical meaning, encouraging the spirit of elderly people. In addition, the Representative Board of the District Association in collaboration with the District Preventive Medicine Center held a health examination and counseling for more than 500 members, and mobilized elderly people for regular health checks; implementing the fund "All people care and promote the role of the elderly people", in 2017, the Representative Board of the Association of Ky Son District mobilized 40 million VND, thereby supporting the visit, giving gifts to elderly people in the occasions of holidays and Tet.