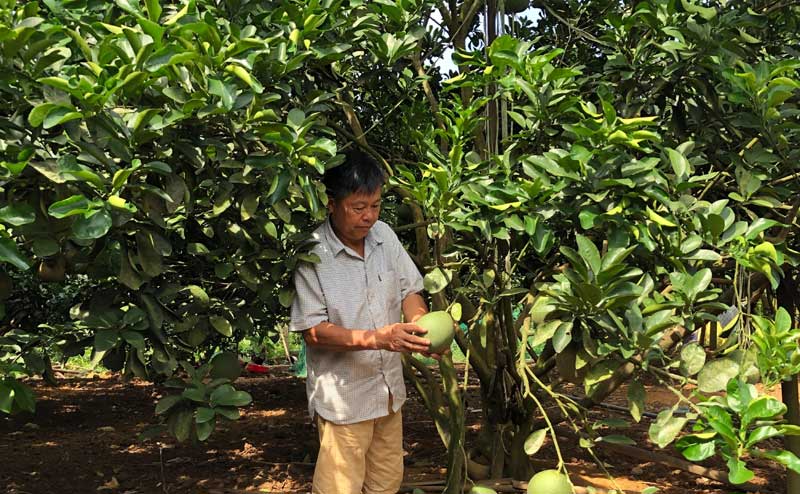 (HBO) – Dung Phong commune in Cao Phong district is the first locality in the northern mountainous province of Hoa Binh to be recognised as new-style rural area in 2014. The commune is exerting greater efforts to improve the quality of new-style rural area criteria, aiming to make all of its seven hamlets fulfil the standards of "model new-style rural residential areas and gardens."
The commune has set up a specific steering board, conducted surveys, made budget estimate and held meetings to collect public opinions on the work.
It has also asked hamlets to pilot the progamme on building model new-style rural residential areas, under which locals are encouraged to upgrade their houses and common cultural houses and follow a civilized lifestyle.
The locality has poured 30 million VND sourced from its budget into the programme. Besides, locals have voluntarily planted trees and built sewers along hamlet roads.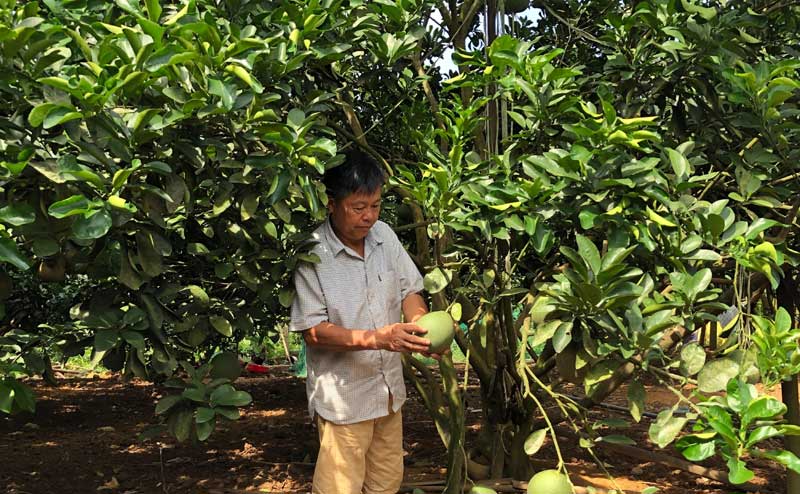 The model garden of Bui Van Ky in Dong Nhat hamlet, Dung Phong commune, Cao Phong district, brings about high economic benefits.
Local authorities and households have agreed on the model garden building plan. Local people have been encouraged to shift the structure of plants and animals, and transform their gardens. Three households in the commune have registered to implement the model. Each covers over 2,000 sq.m and generating from 100-200 million VND annually.
Thanks to such efforts, Dung Phong commune has been given a facelift, with no makeshift houses and upgraded roads and lighting and sewage systems./.