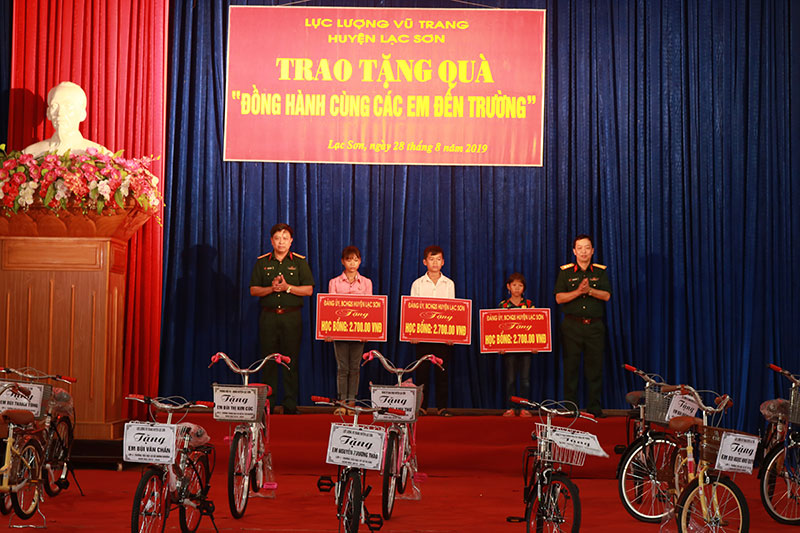 (HBO) – Armed forces in Lac Son district have organized a range of humanitarian and practical activities, helping hundreds of local poor students access schooling.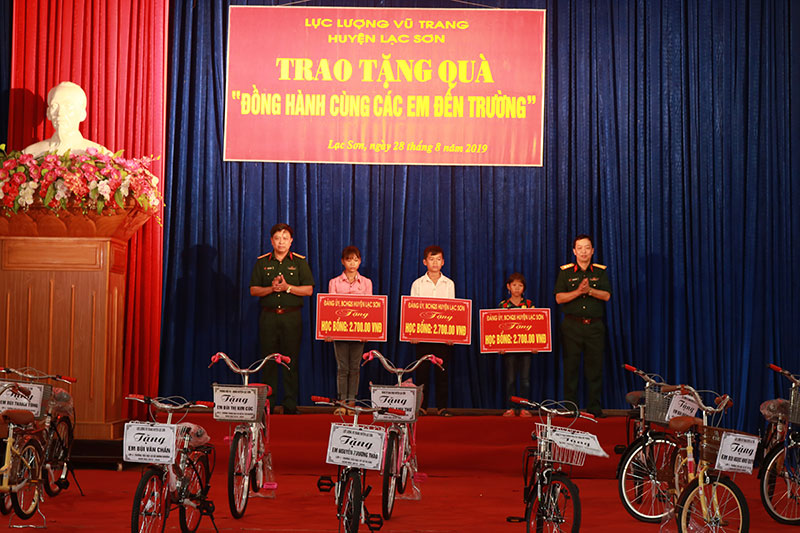 A representative of Lac Son district's arm forces presents scholarships to local students.
The district's armed forces have called on officers and soldiers to pool cash and kind in support of needy students.
Between 2015 and 2018, they presented 130 bikes, 148 calculators and 150 schoolbags to students in the locality.
On March 1, they launched another programme named "Lac Son district's armed forces accompany students to school", collecting a total of 108.6 million VND which was used to buy 73 bikes, 94 calculators, 35 schoolbags and other learning tools for local poor students.
Besides, they have implemented a programme that provides sponsorship for three students, with each receiving 300,000 VND per month.
Over the past three years, a model in support of the poor has also been rolled out by the armed forces, raising a fund worth 36 million VND.
Sen. Lieut. Col. Tran Xuan Thanh from Lac Son's Military Command said the "Lac Son district's armed forces accompany students to school" programme forms part of the activities carried out by the local armed forces to realise the Political Bureau's Directive No. 5 on promoting the study and following of President Ho Chi Minh's ideology, ethics and lifestyle.
The programme has received active response from officers, soldiers and local people, he said./.