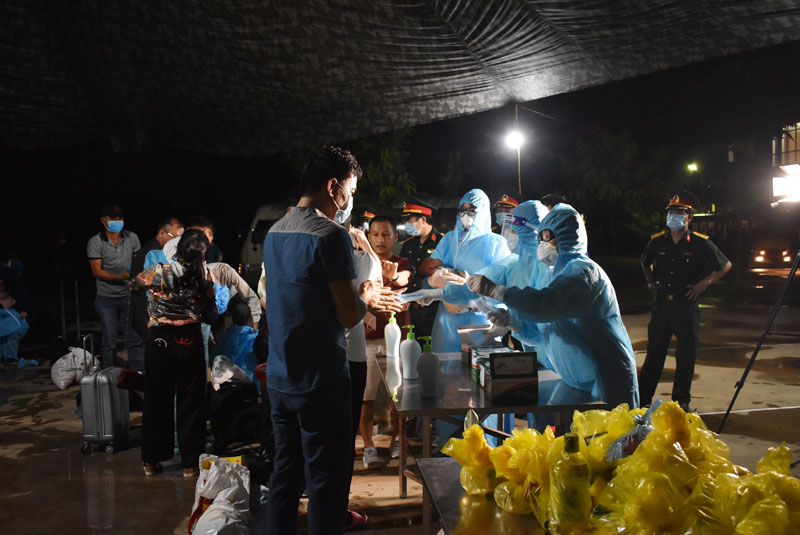 (HBO) - The Department of Health and Military High Command of northern Hoa Binh province on June 19 received 81 Vietnamese citizens returning from Angola for concentrated quarantine.
The citizens, consisting of 43 males and 38 females, have been quarantined at the barrack of Regiment 814 under the provincial Military High Command in Hoa Binh city.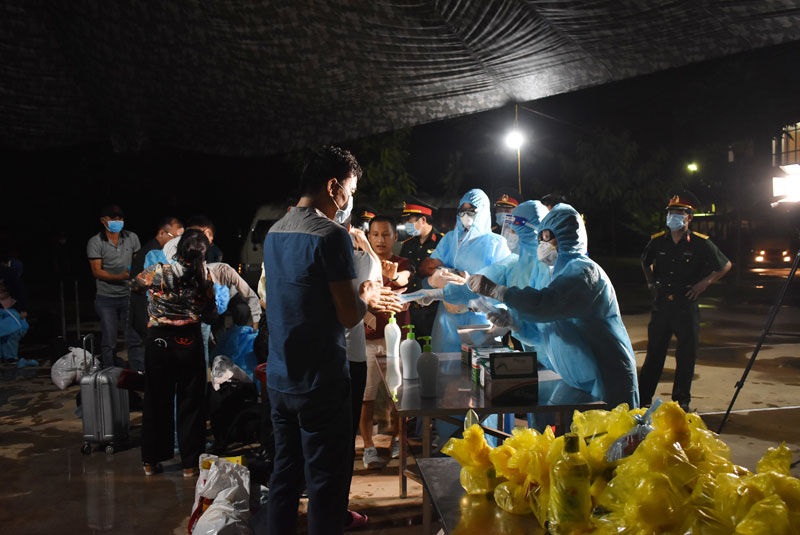 The citizens are instructed to conduct the sanitation process before entering the quarantine site.
The citizens were provided with face masks, hand sanitizer, communications posters on COVID-19, and necessities. They were given instructions to conduct personal hygiene properly during the period of quarantine and have body temperature and health check-ups. Their samples were also collected for COVID-19 testing.
Soldiers of the Military High Command were mobilised to serve the citizens at the quarantine site in line with regulations.
The citizens are expected to kept under quarantine for 14 days and receive health check-up once and body temperature check twice per day./.