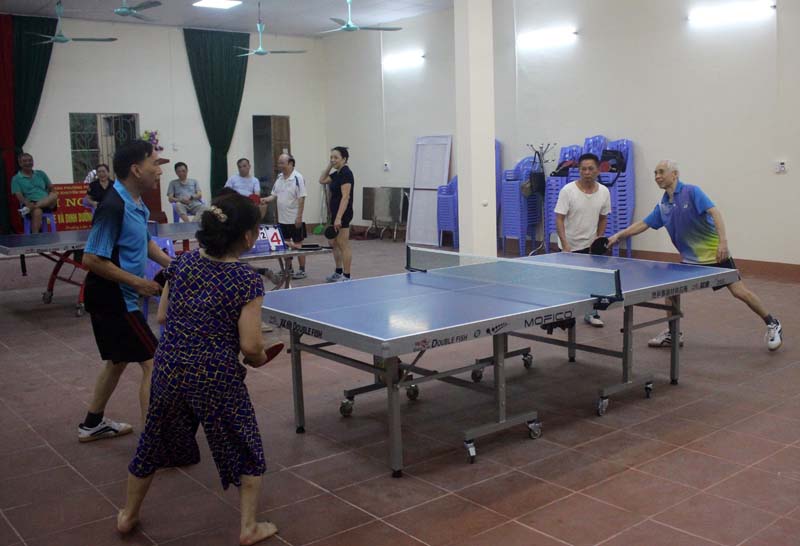 (HBO) - In the first 6 months of this year, Covid-19 epidemic occurred and prolonged with complicated changes, which have significantly affected to the life and psychology of the People, especially for the elderly.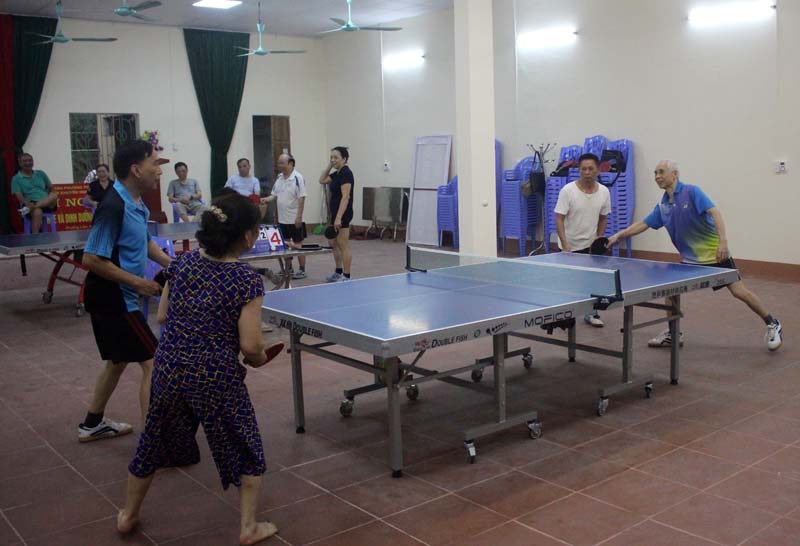 The Club of culture and sports of Hoa Binh Elderly Association has attracting the members to actively practice for improving their health.
Facing that fact, the different levels of associations have been paying special attention to the health care and protection for the elderly. The Elderly Associations at all levels have promoted the propaganda of the policies of the Party, the State and the province on the prevention and control of Covid-19 epidemic to the officials and the members. They have extensively implemented the guidelines on managing health of the elderly in the community. The elderly members have been made lists of health management at the health facilities. They have been monitored and given priority to the medical examination at home for the people with chronic diseases, many diseases and underlying diseases. They have also been propagandized about self-care during the epidemic season.
During the implementation of the social gap to prevent and control Covid-19 epidemic, the Provincial Elderly Association has provided 600 masks to 10 districts and the city and supported 150 gifts with a total amount of 37.5 million VND for the elderly with difficulties in 15 intergenerational clubs. The associations in communes, wards and townships have collaborated with other departments, branches and mass organizations to propagandize on the residential loudspeaker system, and to organize many practical activities to contribute to the prevention of the disease.
From the beginning of the year, along with good work in disease prevention and control, the Elderly Association at all levels has advised and coordinated to visit and present 9,015 sets of gift worth more than 2.2 billion VND to the poor elderly. They have organized the longevity ceremony at the early spring for 10,510 older people at the ages of 70, 75, 80, 85, 90, 95, 100 and over 100 years old with a total budget of over 4 billion VND and so on.
Immediately after the social gap was relaxed, the local Elderly Association organized cultural, arts and entertainment activities. They have continued working with the International Elderly to supervise 15 intergenerational clubs to help each other. All levels of the Association have cooperated closely with the sector of Labor - War Invalids and Social Affairs to ensure the implementation of regimes and policies for the elderly, especially the implementation of the Government's Resolution No. 42 on the measures to support the people facing difficulties due to Covid-19 epidemics.
Accordingly, 12,671 elderly people who are eligible for the social assistance have been reviewed and listed. They include 2,679 elderly lonely and disabled people under the age of 80 and 9,992 elderly people aged 80 and over.