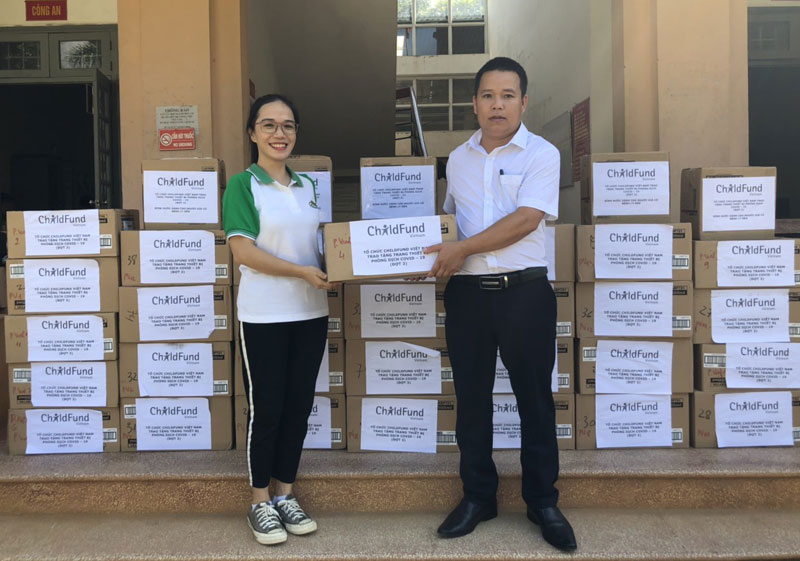 (HBO) - ChildFund in Hoa Binh has provided anti-Covid-19 products to the people and the students in the project communes in Kim Boi and Tan Lac districts.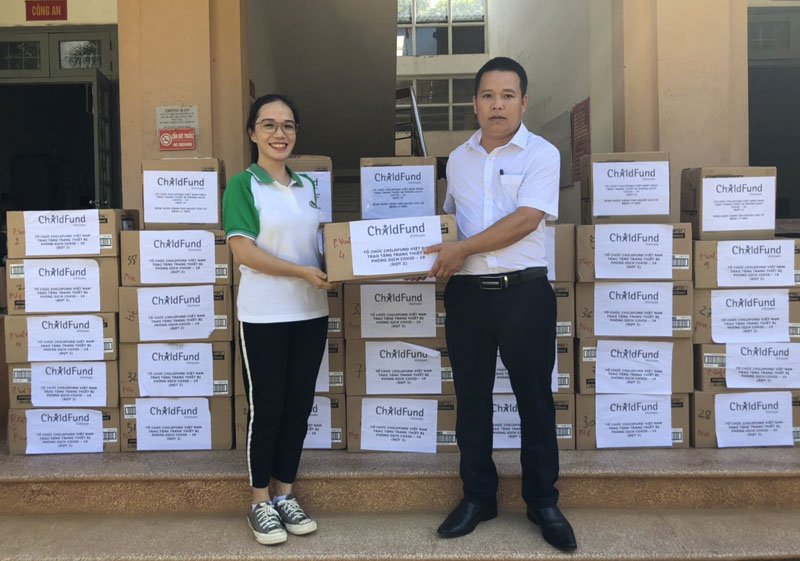 ChildFund organization in Hoa Binh is presenting gifts to the people in Phu Vinh commune (Tan Lac).
Specifically, Childfund organization has donated 1,187 thermos to the elderly with the pathological background, 1,363 thermometers to the elderly with pathological background and village health, 9,103 individual water thermos for the preschool, elementary and junior high school students. In addition, Childfund organization has also provided a number of story books for the students with a total value of more than 900 million dongs.
The significant and timely gifts were given to the students, the elderly and people with pathological background, helping the people in the project communes to actively prevent Covid-19 epidemic and to be better monitored and better cared for.