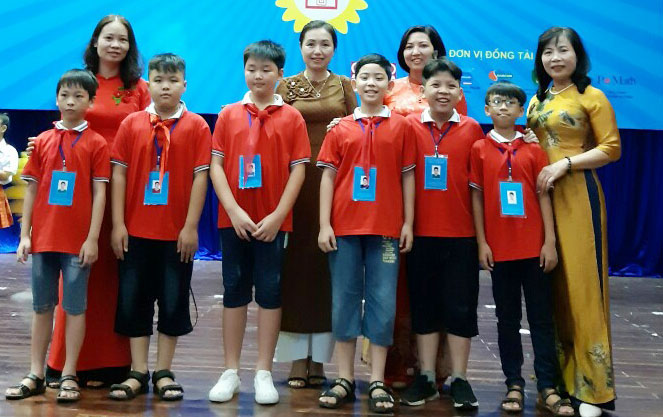 (HBO) - Hoa Binh city in the northwestern province of the same name has paid due attention to education-training as it understands the significance of the cause.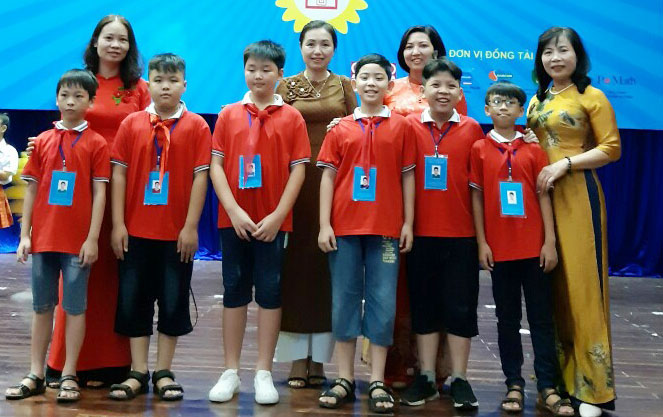 Teachers and students of Hoa Binh city take part in the national contest for young pupils' math clubs in 2019.
The city's education-training office suggested that the People's Committee carry out a plan for education and training development for the 2016-25 period, with vision to 2030, merge schools and devise a plan on infrastructure for the implementation of the 2018 education curriculum. The plans were adjusted and amended when Ky Son district was merged into the city.
Stakeholders' participation in the education sector has been bolstered to upgrade high quality and non-public schools. As of May, the city had been home to 69 schools (of which five are private) with a total 1,082 classes and 30,670 students.
In addition, the sector has worked to improve quality of staff members and teachers. As a result, all teachers meet standards. In the past five years, 29 managerial officers and 254 teachers were recognised as excellent ones at provincial and city levels with many accolades.
The city has 50 schools meeting national standards, surpassing 73.5 percent of the target and sets a goal of having five more by 2025.
The education sector has always led the province in the emulation campaign on teaching and learning. In the 2015-20, as many as 131 students won national contests, 1,021 earned titles at provincial ones, all increasing compared to the previous term.
Some 99.6 percent of students fulfilled elementary and secondary education. The city also completed universal education for children under five, elementary pupils and secondary students at third level, while putting an end to illiteracy at second level.
Physical education, sports and cultural events, and training on soft skills have been enhanced for comprehensive development of students. In 2018, the city triumphed at the provincial Phu Dong Sports Festival.
Many outstanding and innovative models of local schools have been expanded across the province, including the Muong cultural space of Tan Hoa A kindergarten, self-protection skills for children of Phuong Lam kindergarten and a friendly library of Ky Son elementary school, among others.
Hoa Binh city has completed preparation of infrastructure and staff members for the implementation of the 2018 general education curriculum from the 2020-21 academic year./.