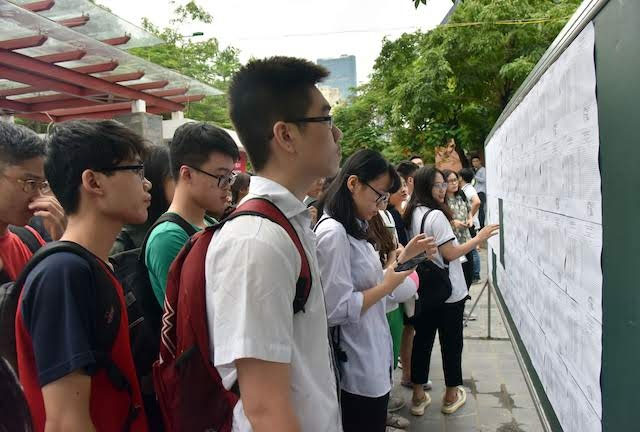 (HBO) – Hoa Binh had 9,218 students registering to attend the recently-held high school graduation examination 2020. Of the total, 5,828 students only registered for graduating of high school, accounting for 63.22 percent. Meanwhile, 3,083 contestants registered for graduating high school and entering universities and colleges, accounting for 33.45 percent, and 307 contestants only took the exam for university entrance.
On August 27, the Ministry of Education and Training announced the results of the exam. Accordingly, the ratio of contestants in Hoa Binh passed the high school examination reached 95.15 percent, up 8.68 percent compared to that in 2019. The passing ratio among students studying in high schools was 96.65 percent, while that among students in continuing education centres reached 95.29 percent.
The average score of local students was 5.72, up 1.02 points over 2019. The average scores for all subjects rose compared to the previous year. The score for citizen education subject was 7.69 points, and that of foreign language was 3.4 points.
The absolute score was recorded in some subjects including chemistry, Chinese, geography, history and citizen education./.