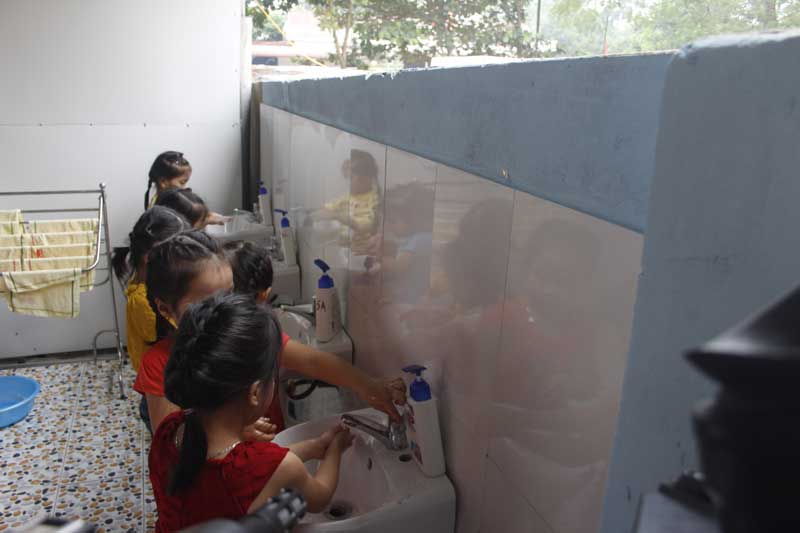 (HBO) – In response to late President Ho Chi Minh's call for keeping hygiene, the medical sector of Hoa Binh province has launched an array of campaigns on environmental protection, disease combat and public health care over the past years.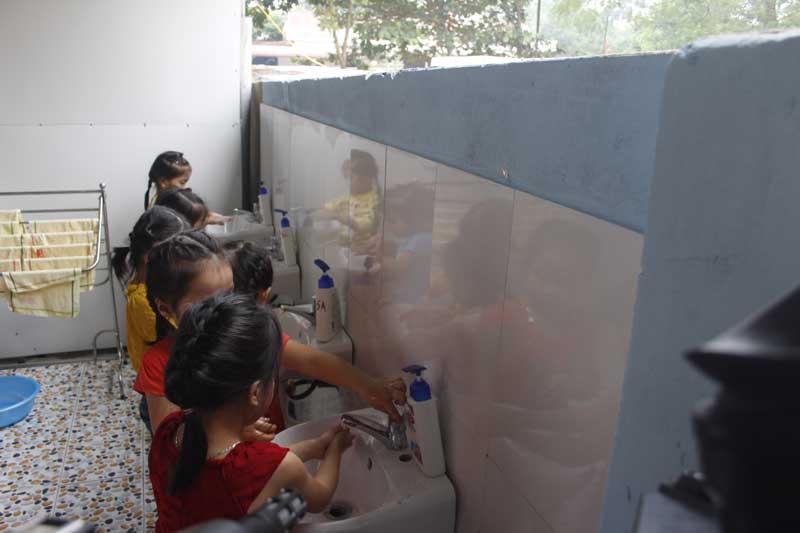 Children at a kindergarten in Lien Son commune, Luong Son district, regularly wash hands before and after meals and classes.
Various good models in environmental hygiene have been rolled out, notably one in Khao hamlet, Tan My commune, Lac Son district.
Localities have built hundreds of concentrated clean water supply facilities. Up to 90 percent of rural residents have accessed clean water and more than 70 percent of rural households have hygienic toilets. More than 60 percent of local livestock farms have met hygiene standards. Meanwhile, all local schools and medical centres have clean water facilities and hygienic toilets.
Regular washing hands with soap is one of the measures that have helped Vietnam to effectively contain the COVID-19 pandemic. Health workers in both public and private sectors, retired health workers and military doctors and nurses have been mobilised in the fight against the epidemic under the motto of "fighting the pandemic like fighting the enemy".
The medical sector has prepared personnel and medical supplies for the timey response to wide-scale outbreaks and stayed vigilant during the combat. It has coordinated with communication agencies to promote hygiene measures like washing hands with soap and wearing face masks, along with disinfection and quarantine.
Attention has been paid to vulnerable groups, ensuring that none is left behind during the pandemic fight./.