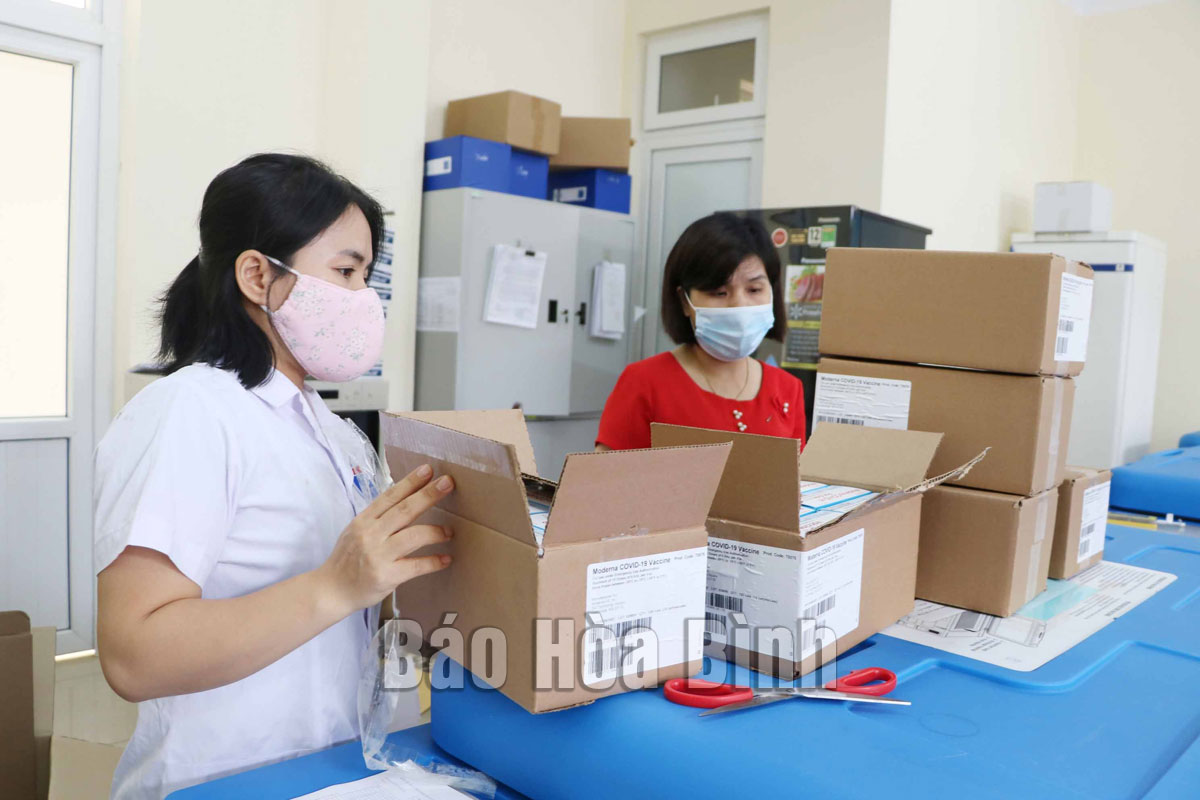 (HBO) – According to Decision No. 443/QD-VSDTTU, dated May 16, 2022, on the 146th and 147th phases of COVID-19 vaccine distribution, the National Institute of Hygiene and Epidemiology will allocate 307,710 doses of the Comirnaty/Pfizer-BionTech vaccine donated by the Australian Government in the 146th phase, and 6,767,496 doses of this vaccine bought by using the State budget together with 1,179,330 ampoules of solvent to provinces and cities nationwide. Hoa Binh province will be provided with 65,520 vaccine doses and 10,920 solvent ampoules.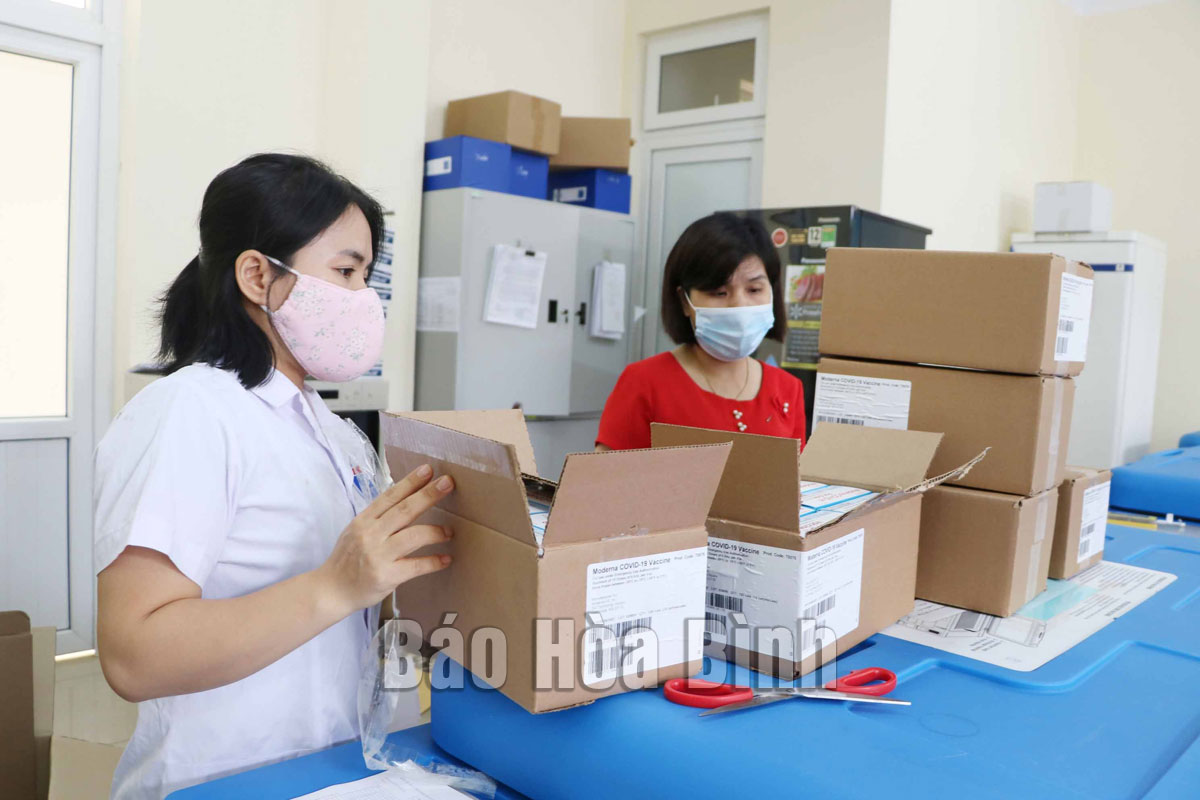 Staff of the provincial Centre for Disease Control handle some of the allocated COVID-19 vaccine doses.
The national institute asked localities to quickly receive the distributed vaccine doses, administer primary, additional and booster doses to targeted groups, ensure the effective and proper use of vaccine, complete the inoculation as soon as possible, and report results to the Health Ministry's Department of Preventive Medicine, institutes of hygiene and epidemiology, Pasteur institutes, and provincial-level centres for disease control.
So far, 1,753,428 doses of COVID-19 vaccines have been distributed Hoa Binh, according to the provincial Centre for Disease Control.