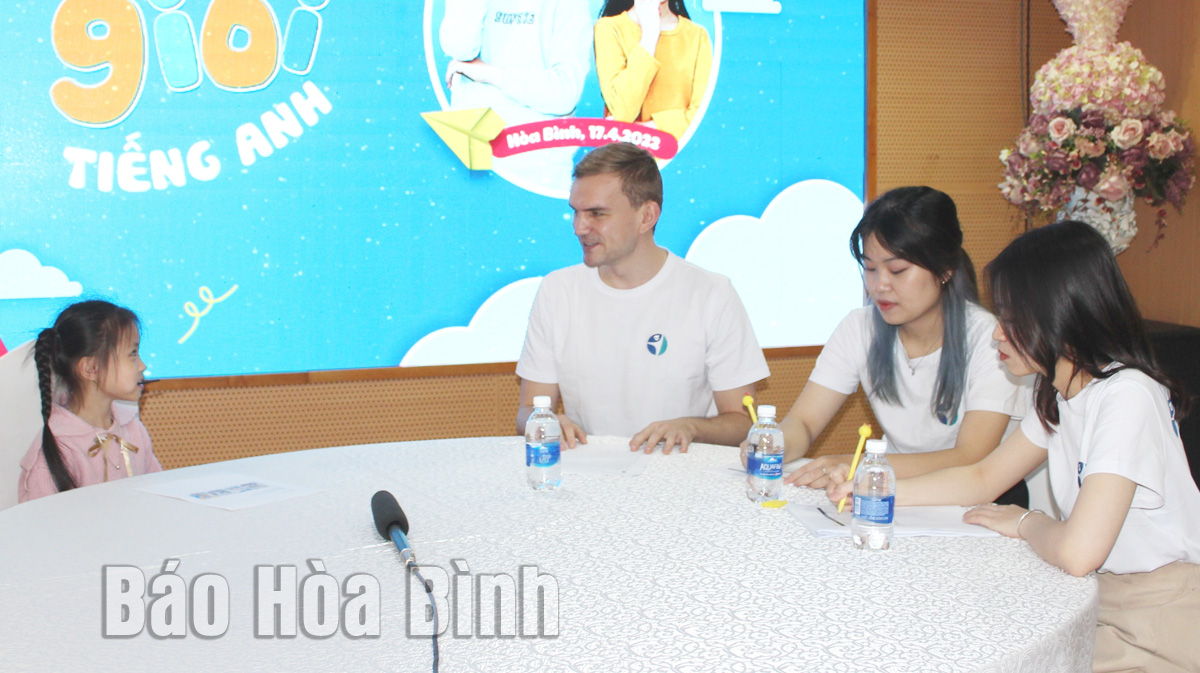 (HBO) – A primary-level English-language contest was organised in Hoa Binh province in the 2021 – 2022 academic year, creating a useful playground for local pupils in the 3rd, 4th, and 5th grades.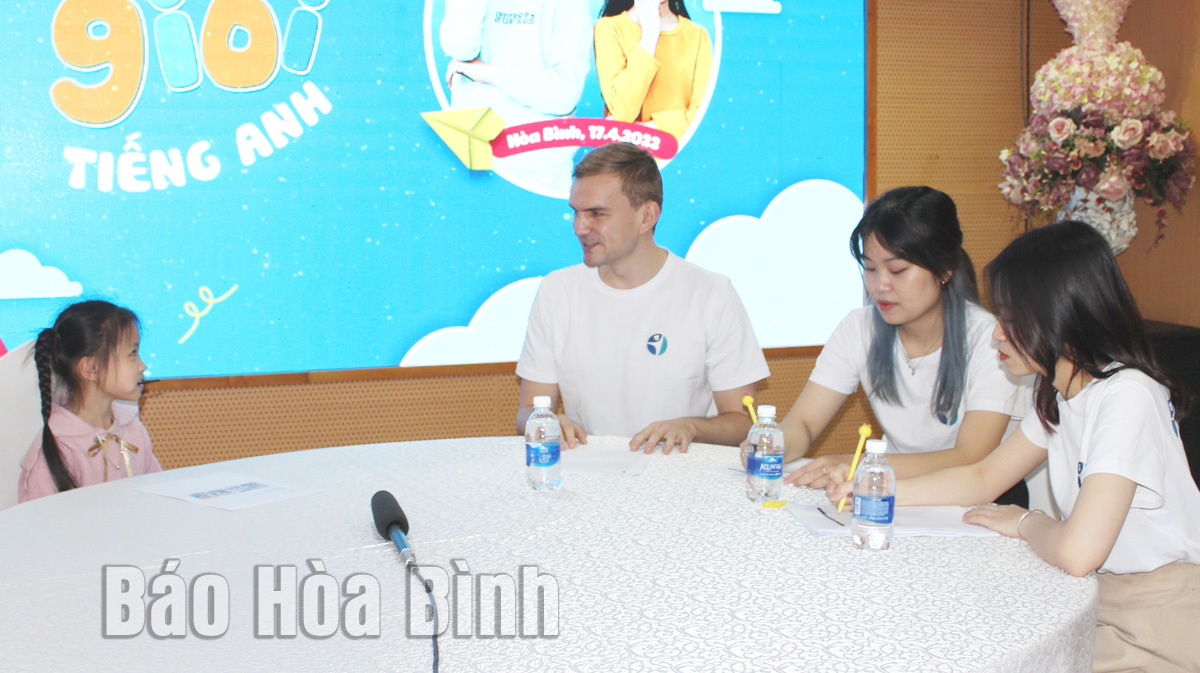 Quach Bao Anh (left) confidently communicates with foreign teachers.
It was organised by the provincial Department of Education and Training and the Educa Corporation JSC, providing memorable experience for thousands of contestants and attracting nearly 5,000 students from 215 primary schools in Hoa Binh.
The rounds at school, district, and provincial levels were held online. The last round, which saw the participation of 67 students, was organised in the face-to-face form.
Quach Bao Anh – a 3rd grader of My Hoa primary and secondary school in Kim Boi district left a deep impression on the judges with the confident and energetic communication style, international pronunciation standard and rich vocabulary.
The only 3rd grader joining the contest defeated nearly 5,000 contestants across the province to join the 66 other most excellent students in the special round.
She was named in the top 10 students with the highest scores to participate in a speaking round with foreign teachers, and then won the third prize of the contest.
The organisers awarded one special prize, two first prizes, one second prize, and six third prizes to the winners. All the 67 students participating in the special round were awarded certificates by the provincial Department of Education and Training, and gifts from Educa Corporation.
According to Educa Corporation, the firm will continue to accompany Hoa Binh students through online English learning application, opening up equal opportunities to learn English for students in all areas of Hoa Binh, helping them access, study and practice English in a methodical and professional way.
The firm pledged to create more useful intellectual playgrounds for primary students who love English, and accompany the provincial Department of Education and Training to organise programmes and activities to jointly promote the English teaching and learning movement in local schools.