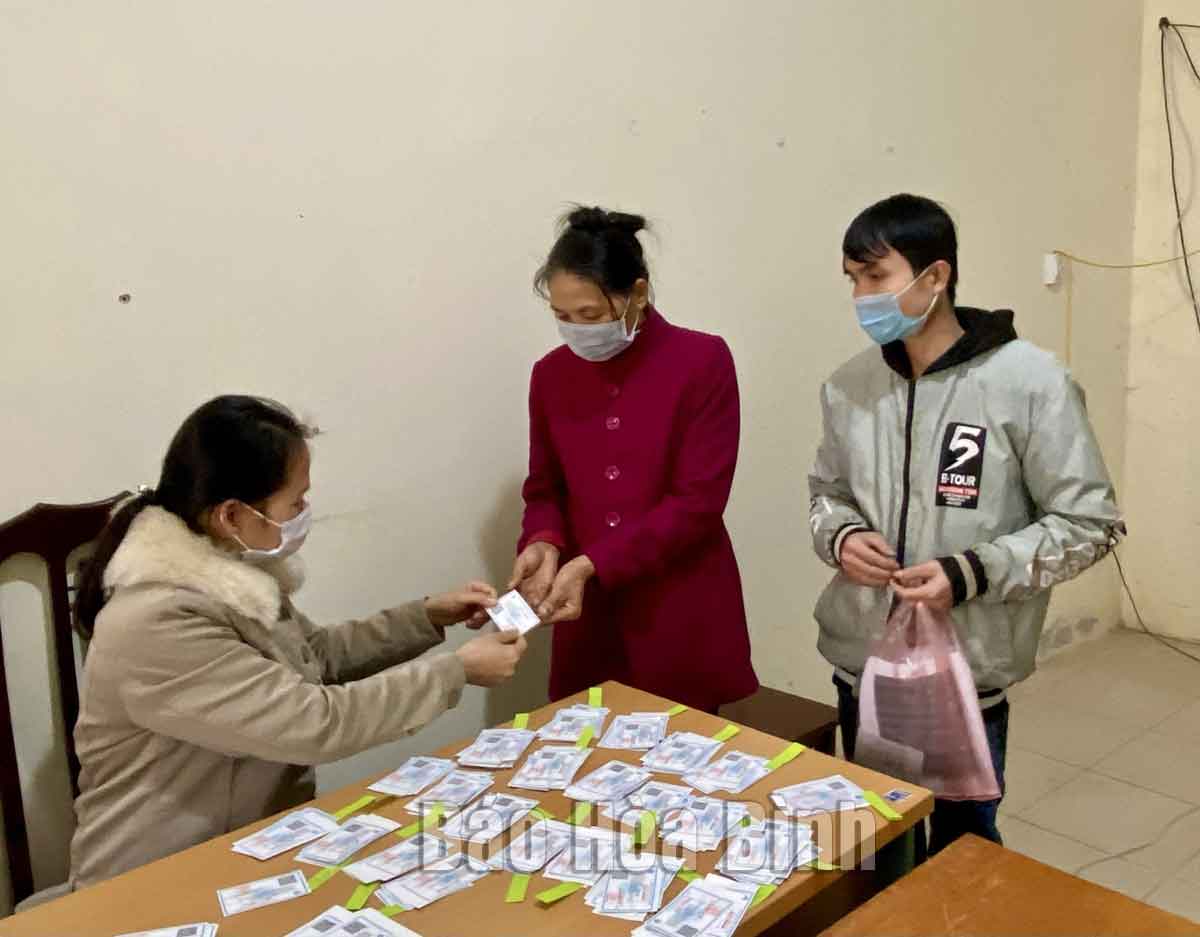 (HBO) – Lac Son district is striving to reduce its rate of poor households to 20.05 percent by the end of 2022. The rate at the end of 2021 was 24.13 percent.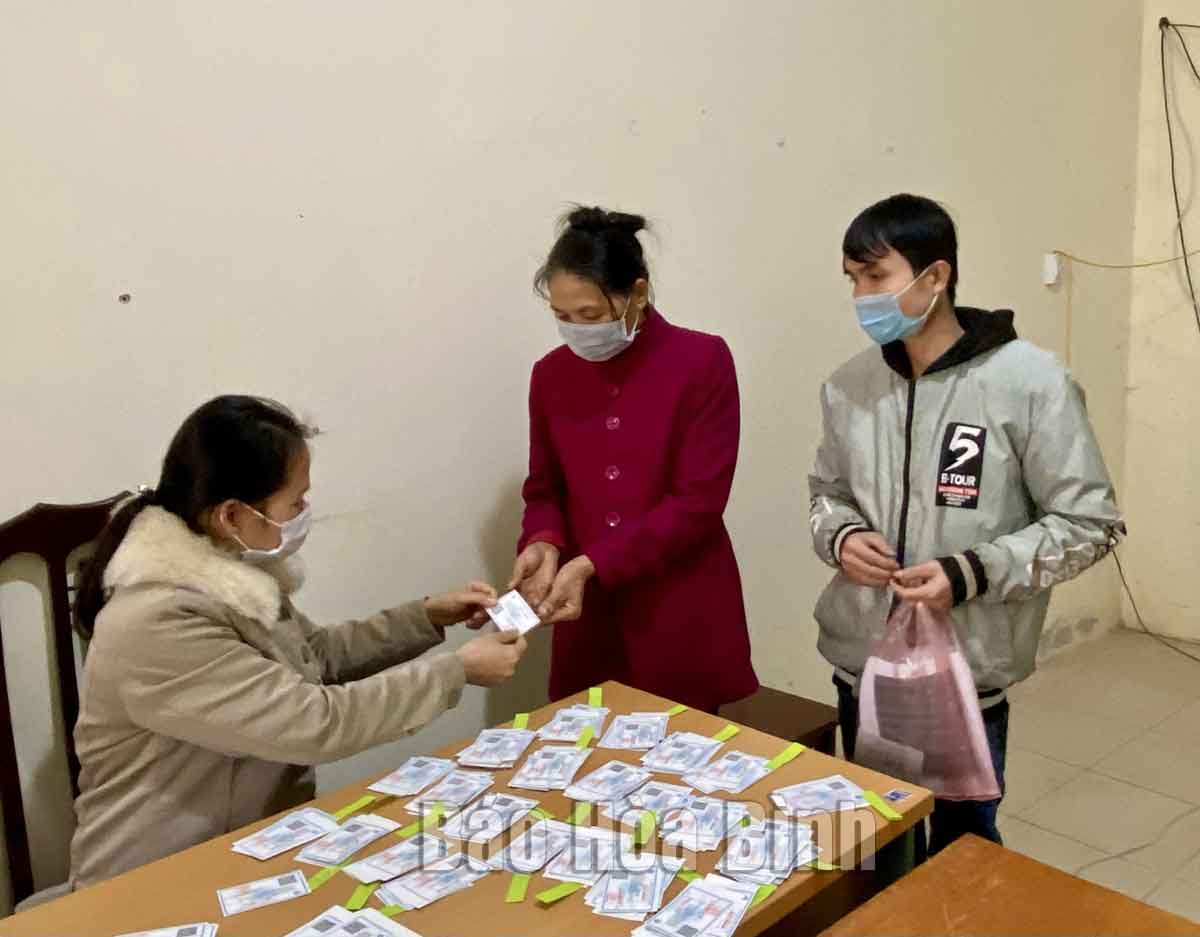 A staff at the Labour, Invalids and Social Affairs section of Quyet Thang commune in Lac Son presents health insurance cards to poor people.
Bui Van Duong, Vice Chairman of the Lac Son People's Committee, said the implementation of work to realise the goal was approved in December last year, with the committee issuing a related plan in March 2022.
In the early months of this year, 8,387 poor households received Tet gifts, while the district's chapter of the Vietnam Bank for Social Policies provided support and loan settlement worth nearly 16.2 billion VND (698,879 USD) for 255 poor, 162 near-poor families, as well as 23 households who had freshly escaped poverty.
Lac Son has made efforts to boost vocational training for rural labourers. Within March, six classes on husbandry, repair and operation of agricultural machines, and industrial sewing were opened in the local communes of Yen Phu, Huong Nhuong, Tan Lap, Quyet Thang, and Vu Ban township.
Toward the 2022 goal, the district is pressing ahead with a series of tasks, including investing in socio-economic growth in poor locations;,diversifying livelihoods and developing poverty reduction models, and beefing up production and vocational training.
Organising communications campaigns and mobilising social resources are also considered key activities in the time to come./.