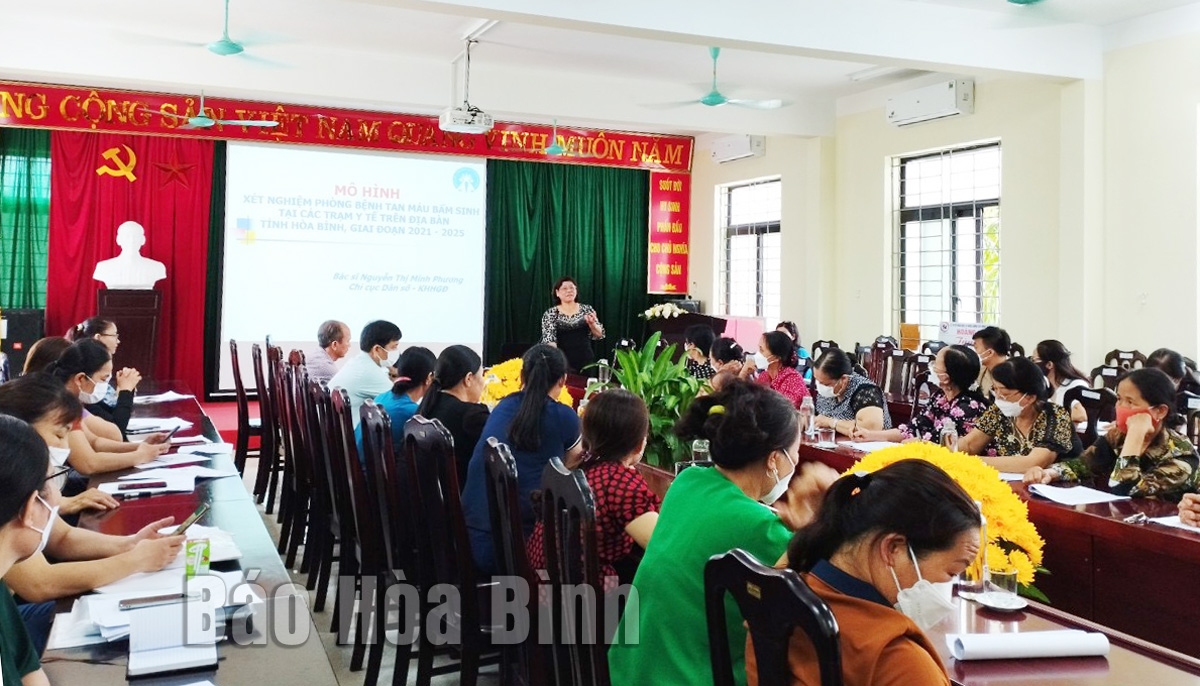 (HBO) - Recognising the role of communication in population and family planning programmes, Hoa Binh province's Sub-department of Population and Family Planning has coordinated with agencies and socio-political organisations in carrying out information dissemination models in the new situation, Nguyen Thi Minh Phuong, its director, has said.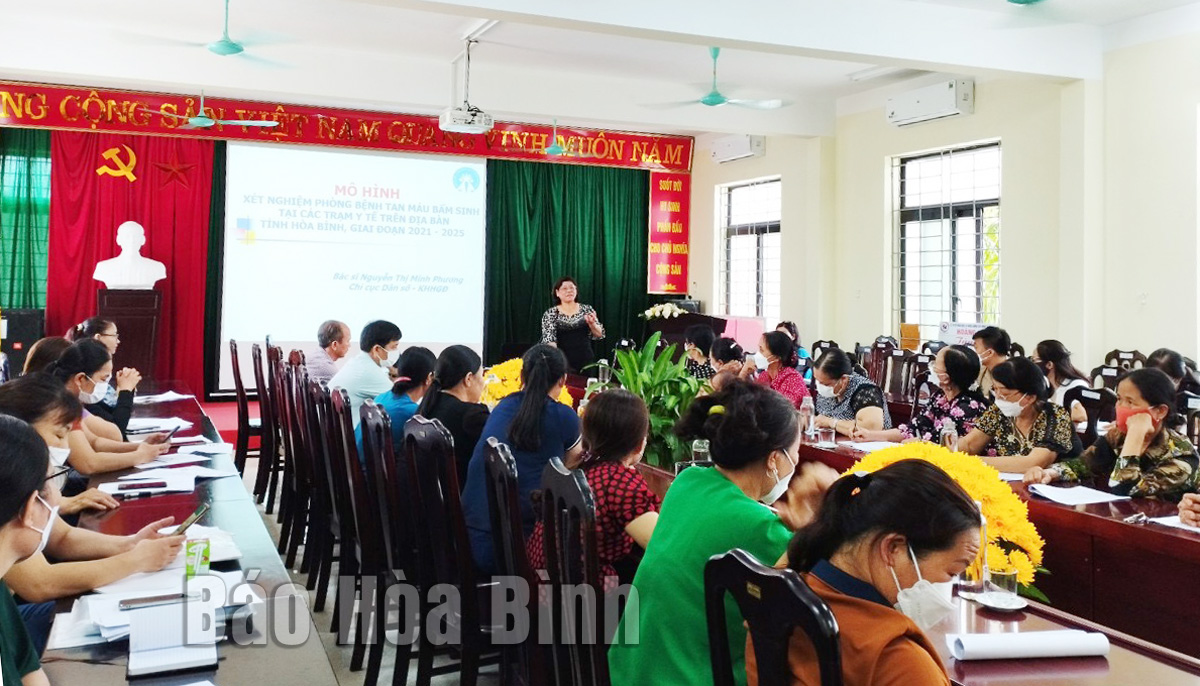 Hoa Binh province's Sub-department of Population and Family Planning carries out Thalassemia test at the communal health stations in Lac Thuy district.
The professional training for medical workers involved in population-related communication activities at all levels has been strengthened to improve the quality and effectiveness of the work. Counseling sessions have been organised to help local residents become aware of the benefit of implementing the policy on population and family planning as well as reproductive health care. Different forms of communication have been deployed including the radio system, posters, and the distribution of leaflets
The sub-department collaborated with the provincial Department of Culture, Sports and Tourism, the boards of Popularisation and Education at different levels, and the provincial Youth Union to popularise information to reduce the third child birth rate.
It has also launched a video-making contest on the Tiktok platform with the theme "The population sector accompanies the country in the fight against the COVID-19 pandemic" as well as organised communication activities in response to the International Thalassemia Day (May 8) and World Population Day (July 11).
Training classes and seminars on health care for the elderly were held, an intervention model was implemented to reduce the number of thalassemia cases along with screening, diagnosis and treatment of antenatal and neonatal diseases.
Effective pre-marital clubs will be maintained while all economic sectors are encouraged to engage in the provision of contraceptives, family planning and reproductive health services.
Along with communication activities, the sub-department of population and family planning has well carried out reproductive health care and family planning services, especially effective implementation of a communication campaign that focused on areas with high birth rates and percentage of people giving birth to a third child and disadvantaged areas.
As a result, in the first 6 months of this year, 26,782 more couples of childbearing age began to use modern contraceptive methods, reaching 43.49 percent of the assigned plan and representing 96.79 percent compared to the same period last year. The sex ratio at birth is kept at 113.9 boys per 100 girls. The number of third-child births accounted for 19.01 percent of all new-born babies.