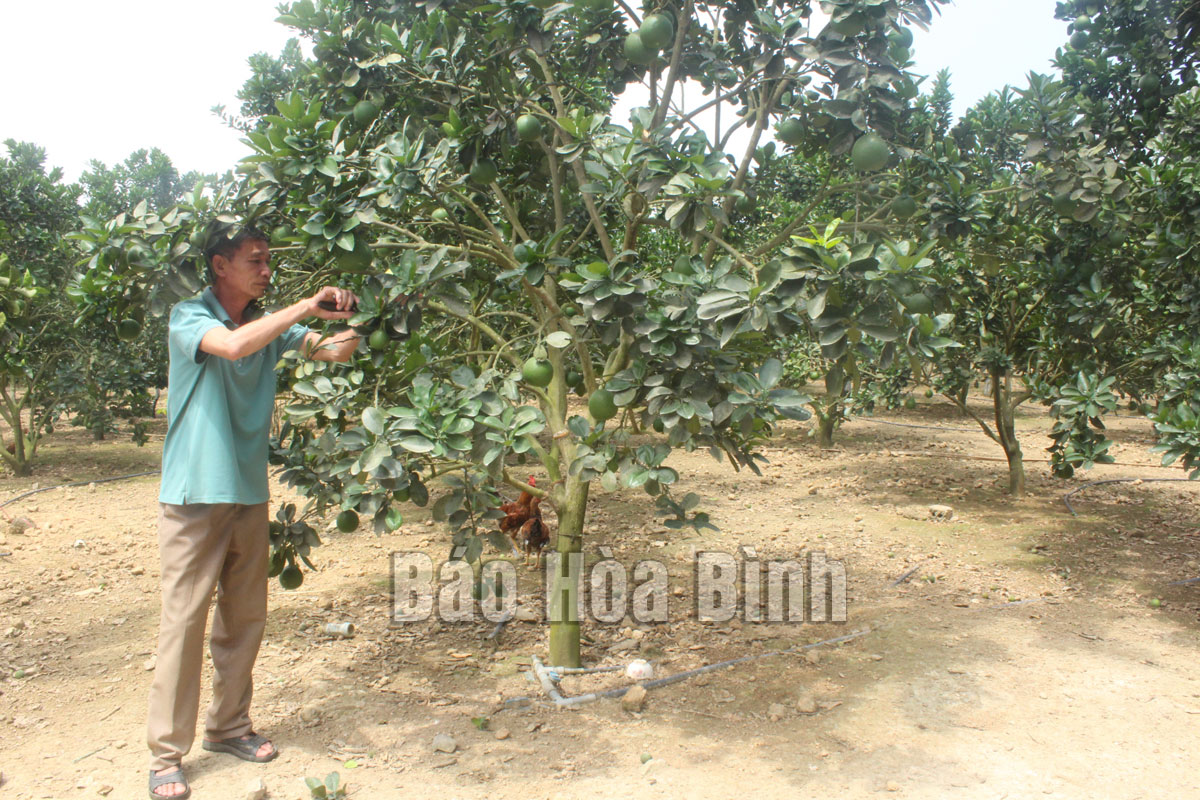 (HBO) - Recently, due to the impact of the COVID-19 pandemic, it is difficult to arrange capital to carry out the National Target Programme on New-style Rural Area Building in Yen Thuy district, especially for communes that strive to fulfill criteria of new-style rural areas as well as those who seek recognition as exemplary new-style rural areas. In fact, large investment is needed while the resources of provincial and local budget are still limited, therefore, the mobilisation of capital from the people and other agencies is essential.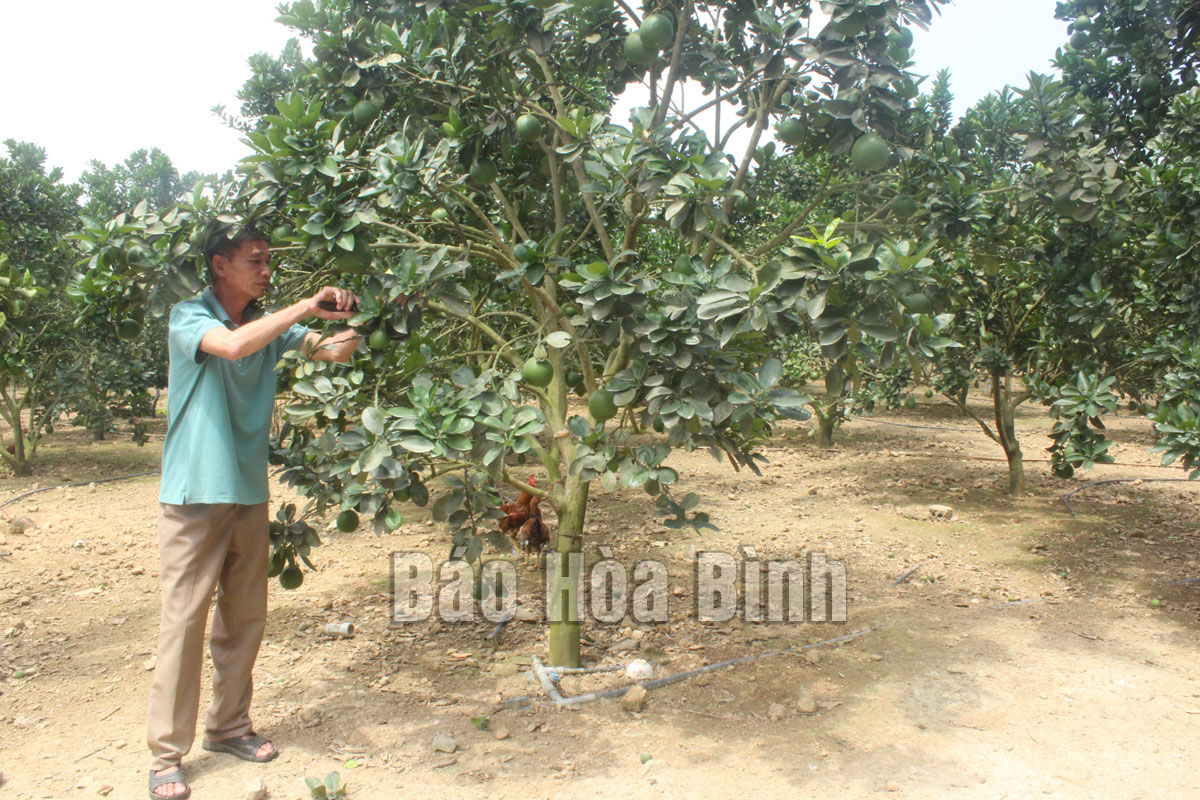 Many households in Yen Thuy district's Doan Ket commune have switched to growing citrus trees in their gardens to earn higher economic value.
Every year, the district People's Committee develops a plan to implement the programme which focuses on engaging local residents in the work. The movement "Yen Thuy district joins forces for new-style rural area building" has been widely implemented, making an important contribution to the programme's effectiveness.
Pham Van Tam, head of Ngoc Luong commune's Ho 1 village, said the village has met all criteria after six months, attributing the result to the support of nearly 100 local households.
To build exemplary new-style residential area, the village has mobilised over 710 million VND (30,520 USD). Of which, over 70 million VND were sourced from local budget and the rest was contributed by local residents in the form of cash, kinds and labour. Local households also donated more than 200 sq.m of land.
Currently, Ho 1 village has two main roads which is 7m in width and most roads have been concretised. Thanks to the people's support, it has a spacious cultural centre that meets the needs of community activities. Last year, per capita income of the village was over 50 million VND. There were no poor households and temporary houses in the locality.
Last year, Huu Loi was the first extremely difficult commune in the district to fulfill criteria of a new-style rural area. The commune mobilised 88 billion VND to implement the programme thanks to the active contribution of locals. The per capita income in 2021 reached 36.5 million VND while the poverty rate decreased to nearly 12%. All households have safe access to electricity. The commune's two schools met national standards.
Data from Yen Thuy district People's Committee showed that in the first six months of the year, the total capital mobilisation for new-style rural area building in the district hit 74 billion VND. Of which the people contributed more than 10.3 billion VND. This capital is spent on socio-economic infrastructure development. Eight power transmission projects have been carried out with a total investment of 4.5 billion VND. In addition, 6 schools have been upgraded with a total cost of 3.85 billion VND. It is expected that 4 more schools will meet the national standard by the year-end.
This year, the district strives to have two more communes fulfill criteria of new-style rural areas; two communes meet advanced new-style area, and 14 recognised as exemplary new-style rural areas./.