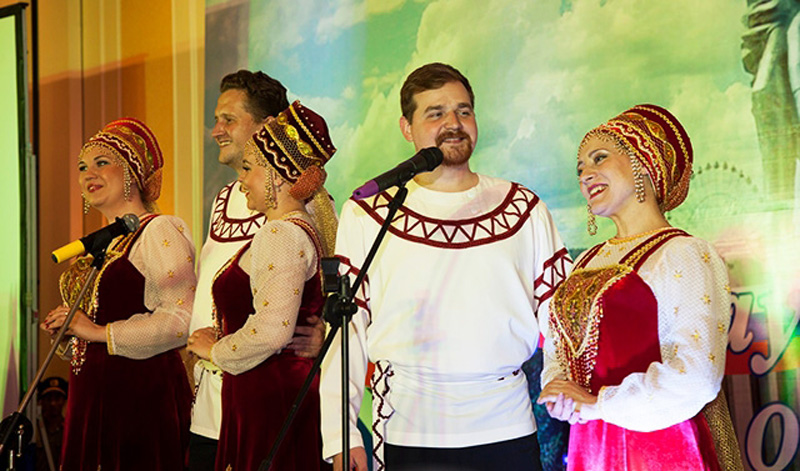 The Vietnam - Russia relationship, with its good tradition of friendship, respect, deep trust and mutual assistance, has overcome many challenges and is reaching new heights, according to Russian Ambassador to Vietnam, Konstantin Vnukov.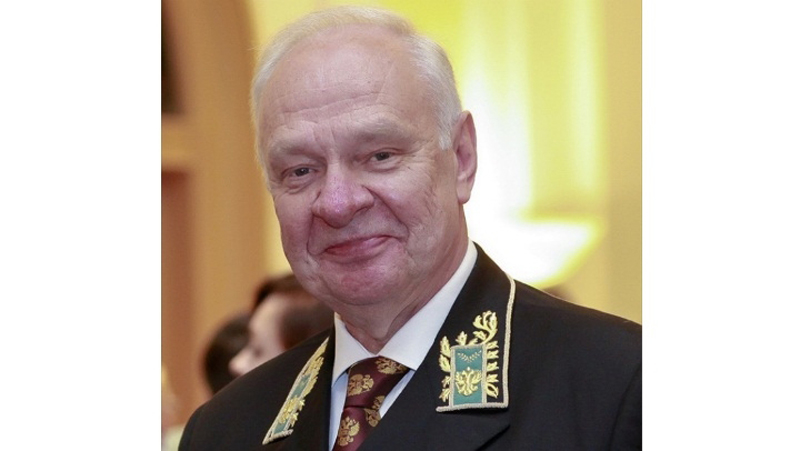 Ambassador of the Russian Federation to Vietnam, Konstantin Vnukov. (Photo: Vietnam Pictorial)
On the occasion of the National Day of the Russian Federation (June 12), the Russian ambassador sent an article to Nhan Dan Newspaper, reviewing Russia's development, as well as the comprehensive strategic partnership between Vietnam and his country.
In his article, Vnukov said that the adoption of the Declaration of State Sovereignty of the Russian Soviet Federative Socialist Republic on June 12, 1990, initiated fundamental reforms in Russia, aimed at building an effective market economy, improving social security, and consolidating democracy and national status in the international arena. In the past few years, Russia has achieved impressive results despite Western sanctions.
In economic development, import substitution policies are being implemented effectively and Russia is becoming increasingly self-confident as an exporter of agricultural products.
The high operational readiness of its armed forces guarantees national security, he wrote, adding that thanks to large-scale modernisation, the Russian military has been capable of effectively responding to any threats, including international terrorism. This has been demonstrated by the highly effective operation of the Russian military units in Syria.
Russia is a prosperous country with a stable political system, Vnukov said, adding that in March, Russia's presidential election took place, with President Vladimir Putin achieving an overwhelming victory. This is a testimony to the people's trust in their government and to the social unity, regardless of their ethnic origin, creed and social status, the diplomat affirmed.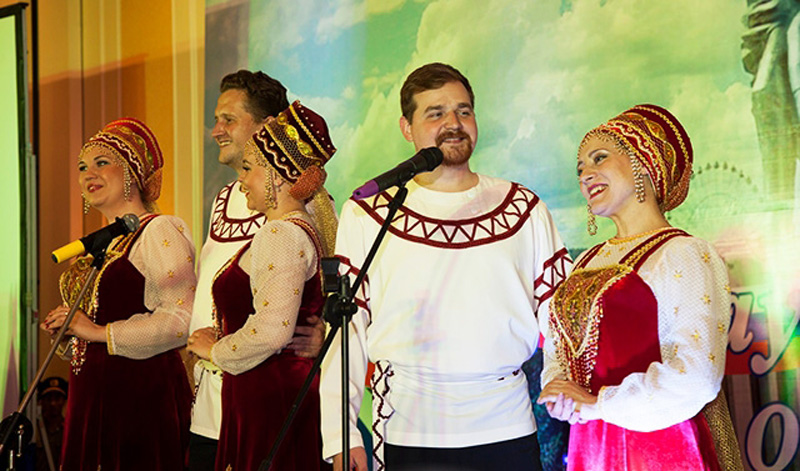 Russian artists perform at a concert event in Hanoi. (Photo: NDO)
Russia is an active participant in global and regional processes, ready to cooperate with all countries in the world. In May, the Saint Petersburg International Economic Forum took place with a record number of participants. Next September, the Eastern Economic Forum will take place in Vladivostok and the Russian ambassador expressed his wish that the event would witness a large delegation from Vietnam in attendance.
On October 5, 2016, the Free Trade Agreement between the Eurasian Economic Union (EAEU) and Vietnam came into effect. This was the first agreement of its kind to be signed between the EAEU and a foreign country. As a result of the launch of this mechanism, Vietnam has had privileged access to a broad and promising common market of five countries, including Russia, Armenia, Belarus, Kazakhstan and Kyrgyzstan, with a combined GDP of US$2.2 trillion and a population of 183 million.
One of Russia's major foreign missions is to develop its relations with the member countries of the Association of Southeast Asian Nations (ASEAN). Russia's consistent priority in the Asia-Pacific is to consolidate its comprehensive strategic partnership with Vietnam. This viewpoint has been repeatedly affirmed and recognised in a special section of Russia's foreign policy doctrine, Vnukov stressed.
Russia and Vietnam maintain regular political dialogues, as well as coordinating in multilateral forums, firstly the United Nations. The two countries are actively preparing for the visits of their senior leaders, scheduled for autumn this year. The two agreed on celebrating the Year of Russia in Vietnam and the Year of Vietnam in Russia in 2019, on the occasion of the 25th anniversary of the signing of the Treaty on Principles of Friendly Relations between Russia and Vietnam.
Practical cooperation between the two countries has developed in all fields, such as oil and gas, electricity, and defence and security. The two Ministries of Foreign Affairs coordinate closely, consolidated by a new cooperation plan for the 2019-2020 period reached during the visit to Vietnam by Russian Foreign Minister Sergey Lavrov in March.
In addition, the bilateral trade turnover in 2017 reached US$5.2 billion and continues to increase this year. The Vietnam - Russia Tropical Centre has been operating successfully for more than 30 years. The Russian government gives the largest number of scholarships at universities, with nearly 1,000 scholarships per year, for Vietnamese students. Relations between the two countries' localities have also been strengthened. Vietnam is a popular destination for Russian tourists with 574,000 Russian visiting Vietnam in 2017, and in return, Ambassador Vnukov also expressed his hope that more and more Vietnamese tourists would come to his country.
"On January 30, Russia and Vietnam celebrated the 68th anniversary of the establishment of diplomatic relations. We can be proud that the Vietnam - Russia relationship, with its tradition of good friendship, respect, deep trust and mutual assistance, has overcome many challenges and is reaching new heights," Vnukov affirmed.