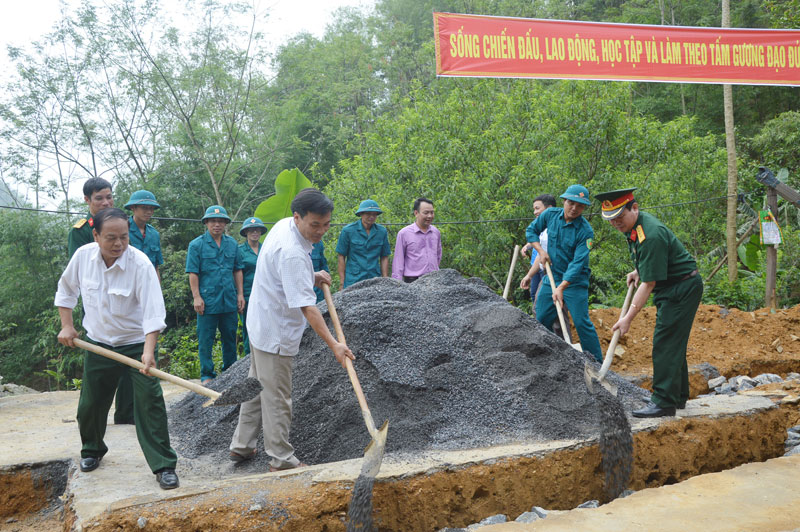 (HBO) – The armed forces of Hoa Binh province have always attached importance to caring for war veterans, revolution contributors and policy beneficiaries, said Sen. Lt. Col. Bui Dinh Hung, deputy head of the political department of the provincial Military High Command.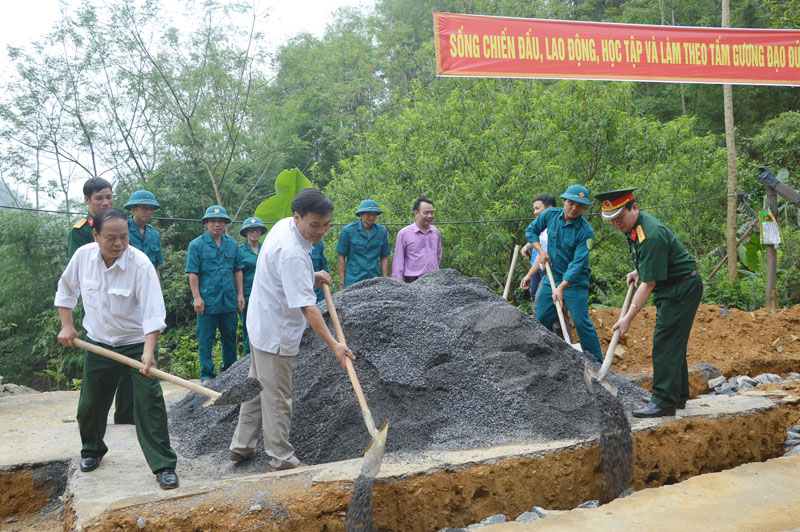 Officers and soldiers of Hoa Binh's armed forces help Dinh Thanh Tam, a resident in Doi hamlet of Hien Luong commune (Da Bac district), build a house.
Sen. Lt. Col. Bui Dinh Hung said local armed forces have stepped up activities to realise gratitude and care for policy beneficiaries and revolution contributors. They have also accelerated the implementation of the State's benefits and policies for all those who devoted themselves to national defence and international missions.
This can be seen in efforts by military units at all levels in speeding up the consideration, compilation and verification of dossiers for beneficiaries under Prime Minister's Decision No. 62/2011/QD-TTg on benefits and policies for those who took part in the national defence wars and international missions in Cambodia and Laos but already returned from military service.
In the first half of 2018, the province's Military High Command finalised dossiers and proposed the High Command of Military Region 3 assess the injuries of 46 persons. As a result, 45 of these have received decisions to enjoy war invalids' benefits.
Apart from policy beneficiaries, military agencies have regularly visited and presented relief to war invalids and martyrs' families.
They have also called for donation to the Gratitude Fund. In 2017, officers and soldiers of the local armed forces donated nearly 200 million VND (8,700 USD) to the fund. The Hoa Binh Party Committee and Military High Command launched a donation campaign on the occasion of 70 years of the province's armed forces and the War Invalids and Martyrs Day last year. The over 900 million VND (39,100 USD) collected in the campaign was spent on building 13 houses for policy beneficiaries./.