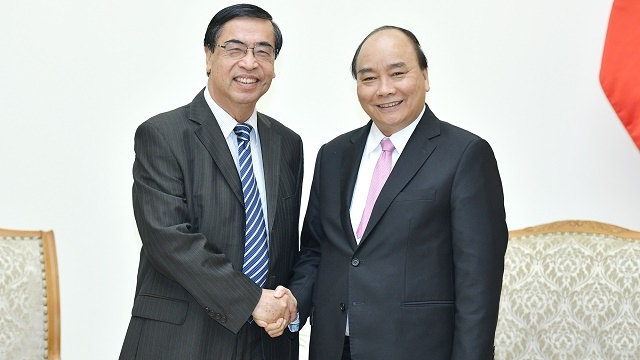 Prime Minister Nguyen Xuan Phuc has wished that the Association for Liaison with Overseas Vietnamese (OV) would offer more support to Vietnamese nationals abroad so that they can better contribute to national development at home.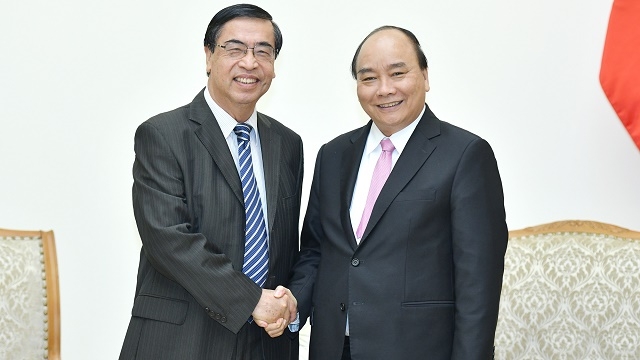 Prime Minister Nguyen Xuan Phuc (R) and Ambassador Nguyen Phu Binh (Photo: VGP)
During a reception in Hanoi on November 28 for a delegation from the association, led by Ambassador Nguyen Phu Binh, the PM spoke highly of the efforts of the over 4 million Vietnamese people living and working abroad who are making important socio-economic contributions to the homeland.
He said that the Party and State leaders have always paid special attention to the OV community and want more of them to return to their home country to welcome the Lunar New Year festivities.
The host suggested that the association do more work to inspire national pride and patriotism in young OV intellectuals.
Ambassador Binh called on the State to issue policies to attract more Vietnamese intellectuals abroad, especially businesspeople and scientists.
As the startup trend is growing in Vietnam, he wished that the Government would issue new policies to lure young talent to the country.