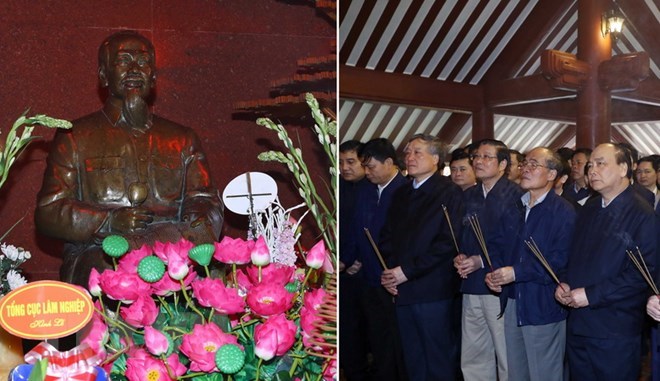 Prime Minister Nguyen Xuan Phuc offered incense in commemoration of President Ho Chi Minh at his temple on Ba Vi mountain, the outlying district of Ba Vi on January 27.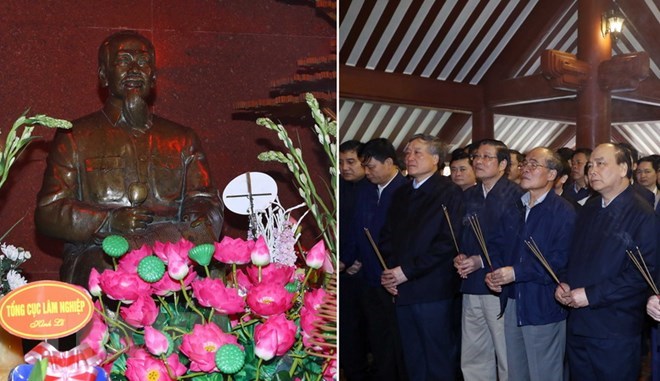 Prime Minister Nguyen Xuan Phuc offers incense to President Ho Chi Minh (Source: VNA).
The visit was on the occasion of the 89th founding anniversary of the Communist Party of Vietnam, the 50th anniversary of delivering on President Ho Chi Minh's Testament, and the upcoming New Year festival 2019.
Together with leaders of ministries, agencies and localities, the PM pledged to overcome difficulties, spread the campaign "Studying and following morals and lifestyle of President Ho Chi Minh City", and bring the country to breakthrough development in 2019, contributing to building a more prosperous country according to the late President's wishes.