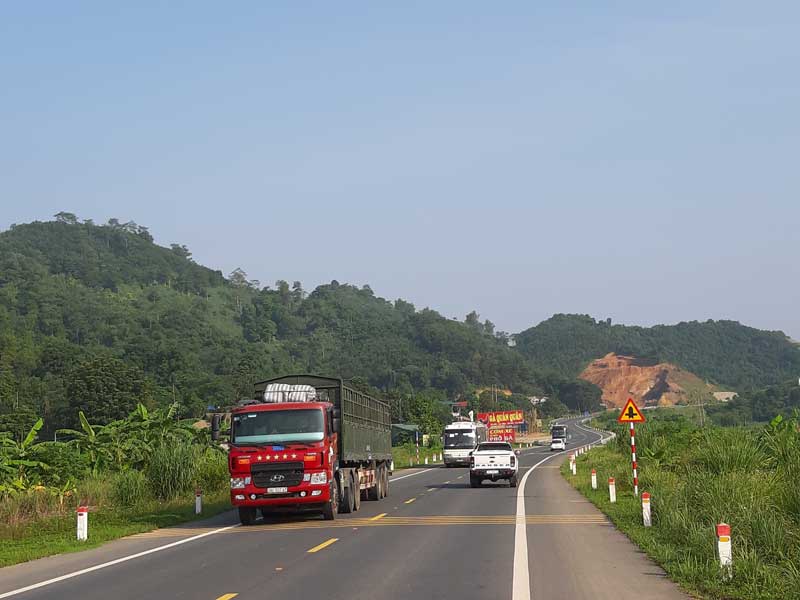 (HBO) - After a long time of staying in quietness, Ky Son district has been known as an "awakening land" which basically has conditions for breakthrough. Boasting beautiful landscapes with plains, imposing mountains, fertile land, infrastructure connecting waterways and roads, most of the land in the district are attractive to investors.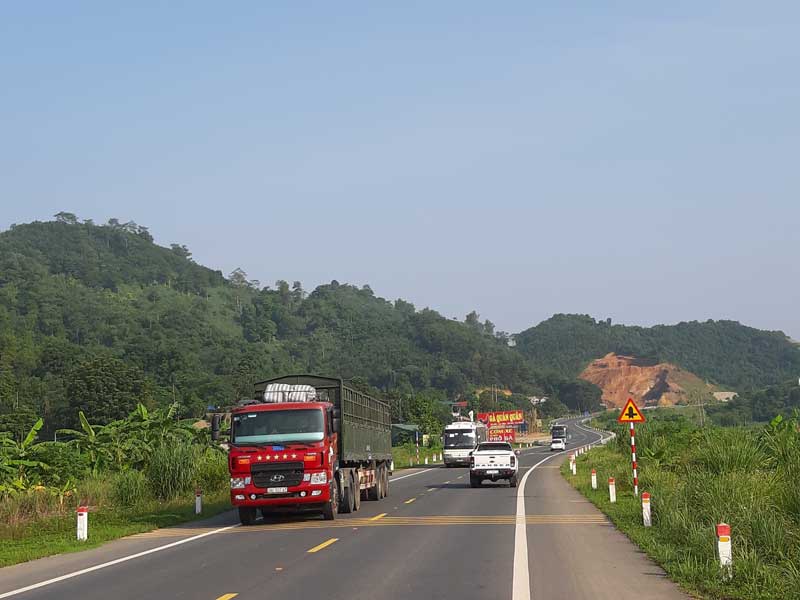 New Hoa Lac - Hoa Binh road opens up new opportunities for investment in Ky Son land.
Ky Son land is becoming a magnet for business projects. Since the Hoa Lac - Hoa Binh route was put into operation, it takes no longer than one hour to travel from the central of Hoa Binh city to Hanoi. Other routes include National Highway No. 6, the road linking the district centre with Ba Vi, the waterway linking Da river with the Red river. Under the master plan, Yen Quang and Mong Hoa industrial parks with an area of ​​200 ha each are attracting investors to develop industrial parks. These are basic conditions to build the district into a key economic region of the province.
Since Hoa Lac - Hoa Binh road was put into operation, the number of research and investment projects have been growing. The whole district is now home to115 investment projects with a total capital of over 37 trillion VND, mostly in supporting industry, trade-services, petroleum, construction materials, and multi-functional ecological urban areas.
The road also creates a positive impact on businesses, many of them decide to expand their operations. The Son Thuy joint Stock Company, which manufactures and processes wood in Dan Hoa commune, generates jobs to 200 workers with a monthly income of 5 – 7 million VND per person and contributes 20 billion VND to the State budget each year, has decided to expand operations in Mong Hoa commune and forest plantation in accordance with FSC forest management standards, improve production efficiency and create jobs to local farmers.
Many socio-economic sectors in Ky Son district have also made progress, including the basic completion of targets under the Resolution adopted by the 17th local Party Congress. Agriculture accounts for 23.75 percent, industry – construction 40.23 percent and services 36.02 percent. The average per capita income reaches 52 million VND per year. The rate of poor households has been reduced to 6.03 percent and the new rural development targets met two years ahead of schedule. By the end this year, six out of tge 10 communes will have become new-style rural areas. Its revenue to the State budget is only behind that by Hoa Binh city and Luong Son district. Up to 13 out of the 22 schools have met national standards and surpassed the resolution's targets./.