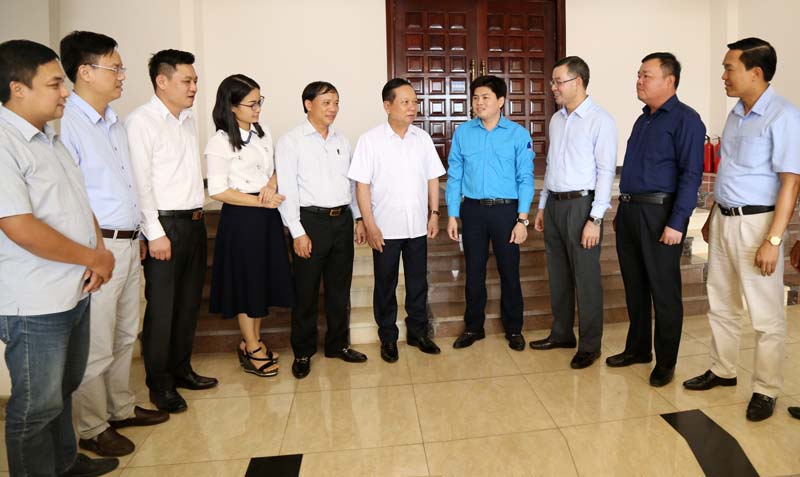 (HBO) –The youth in Hoa Binh have promoted the tradition of theirpredecessors by conducting various activities in many areas. With the tradition of vanguard of the Vietnamese youth as well as the spirit of "youngsters available at any place in need and difficulty" in the 2014-2019 period, youth movements of the province have seen important achievements.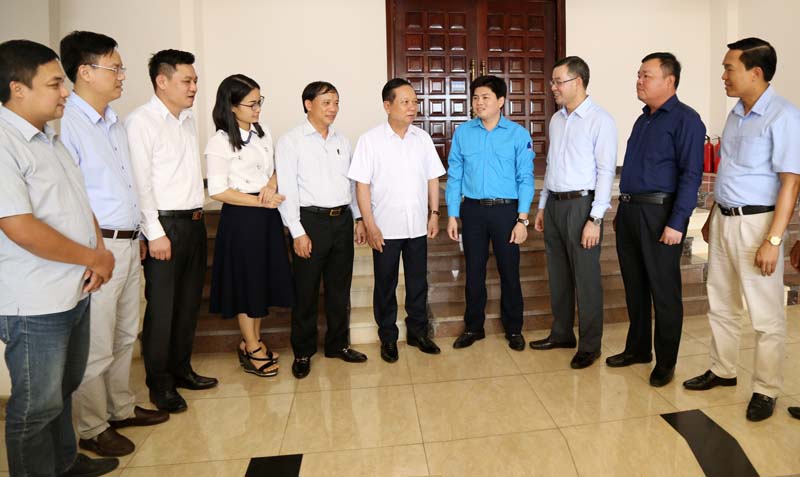 Bui Van Tinh, member of the Party Central Committee and Secretary of the Hoa Binh Party Committee; Ngo Van Tuan, Deputy Secretary of the provincial Party Committee; and leaders of some departments and sectors talk with members of the provincial Youth Federation.
Outstanding movements that have shown efficiency include "I love my homeland," "youth's creativity," "youngsters support oneanother in economic development,""voluntary youngsters work for the community," and a programme to build strong Youth Federation and foster solidarity among youngsters.
Alongside, local youth have conducted various voluntary activities for the community, while engaging in dealing with social problems and easing difficulties for the community affected by natural disasters.
The young intellectuals have been encouraged to research and propose new socio-economic solutions, contributing to forming new value of local youth, and creating a new youth generation with patriotism, ethics, health, and dynamic and creative mindset.
Alongside, youth associations have been expanding, reaching all criteria set at the Federation's fifth Congress.
Outcomes of the Youth Federation's operations and youth movements have made important contributions to the common attainments of the province.
In the future, the local Youth Union and Youth Federation will continue focusing on major tasks such as continuing to promote youth movements, strengthening the studying of the Marxism-Leninism and President Ho Chi Minh thoughts as well as resolutions of the Party, Youth Union and Youth Federation, and updating local youngsterson the political situation and current issues of the country and locality.
Meanwhile, the studying and following of President Ho Chi Minh's thoughts, morality and lifestyle will be sped up, along with the maintaining of seminars and forums to educate local youngsters on revolutionary ideology, ethnics and cultured lifestyle.
Outstanding models in economic development among youngsters will be popularized, while orientations and guidelines on cultured lifestyle and positive life values will be given to local youngsters to create healthy conditions for them to promote their creativity in studying and working.
Voluntary youth movements and a campaign to call on Hoa Binh youngsters to join hands in building new-style rural areas and civilized urban areas will be promoted, along with a project to encourage startups among youngsters./.