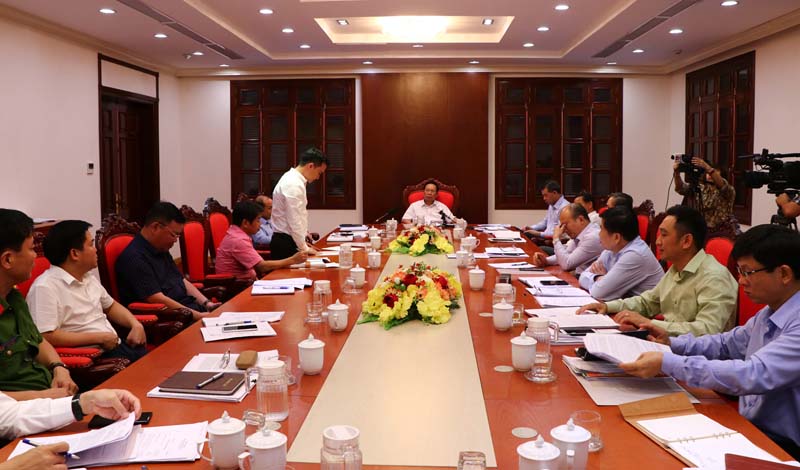 (HBO) – Bui Van Tinh, member of the Party Central Committee and Secretary of the Hoa Binh Party Committee, on October 28 had a working session with the Standing Board of the Hoa Binh city Party Committee on urban management in the locality. The event also drew leaders of a number of provincial departments and sectors.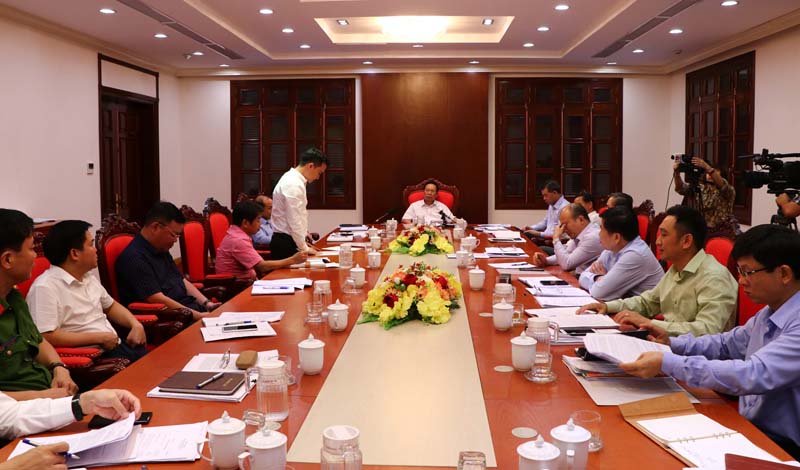 Representatives from sectors propose solutions to strengthen urban management in Hoa Binh city.
Hoa Binh city has issued a number of decrees and applied solutions to improve urban management. So far, 2,092 hectares out of the total of 4,400 hectares of the city, or 47.5 percent, have been put into planning.
The total approved planning area at the scale of 1:500 is 922 hectares, reaching 20.96 percent. Many important infrastructure projects have been implemented, including Luong The Vinh, Le Thanh Tong and Hoang Hoa Tham streets, as well as Hoa Binh 3 Bridge.
Meanwhile, law dissemination and the post-license and planning management have received due attention.
Addressing the session, Tinh suggested that members of the Standing Board of the Hoa Binh city Party Committee should change their mindset, assign tasks for specific individuals, while strengthening leadership and direction over urban management.
The city should roll out measures to mobilize resources for the designing of planning and urban management, thus turning the city into a smart city with unique identity, he said.
Tinh also asked the city to promptly install the lighting system on the left bank of the Da River, while decorating areas on the banks of the river.
The socialization of the management over public works should be sped up, along with the treatment of waste, cemetery management and funeral house construction, he said.
The official also requested the city to speed up a number of projects such as the Hoa Binh 2 and Hoa Binh 3 bridges, the connection road to National Highway 6, and Road 435, while designing plans to maintain and repair Hoa Binh road.
Mechanisms for auction of public assets and land should be considered, along with the advanced payment of capital for ground clearance in line with the law, he added./.