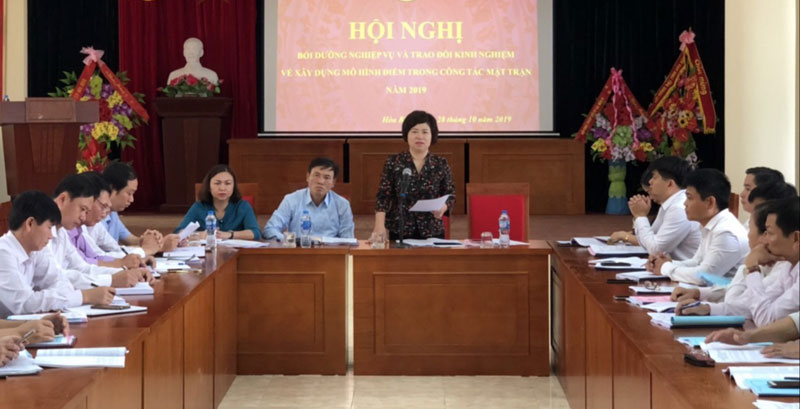 (HBO) - The Standing Committee of the Provincial Fatherland Front Committee organized a seminar on building a pilot model in Front work. Attending the conference, there were 75 delegates.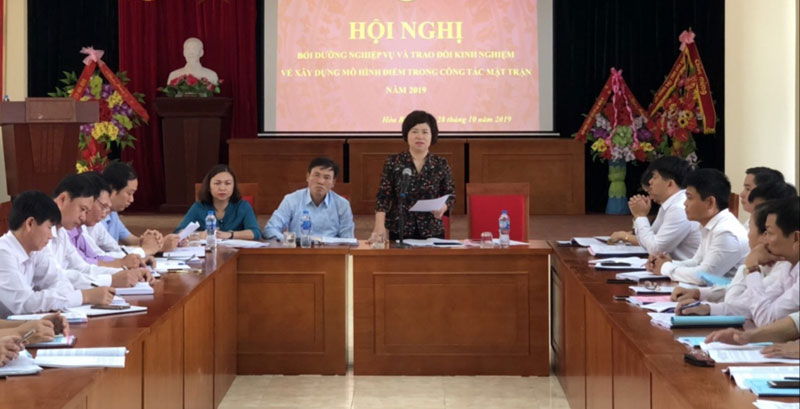 Seminar on building a pilot model in Front work.
The delegates exchanged and discussed about the effectiveness, advantages, difficulties, limitations, drawn experiences and proposed solutions and recommendations in organizing the pilot models in the Front work in the localities. Phuong.
In recent years, localities in Hoa Binh province have many typical models, such as Hoa Binh city built and replicated effectively the model "Civilized street, no-waste residential area." Kim Boi district deployed the model "Building a new countryside on Saturday". Cao Phong district presided over the development of the "Tourism in orange area" model. Luong Son district implemented the "Peaceful giving" model. Ky Son district built a model of "A residential area without social evils"...