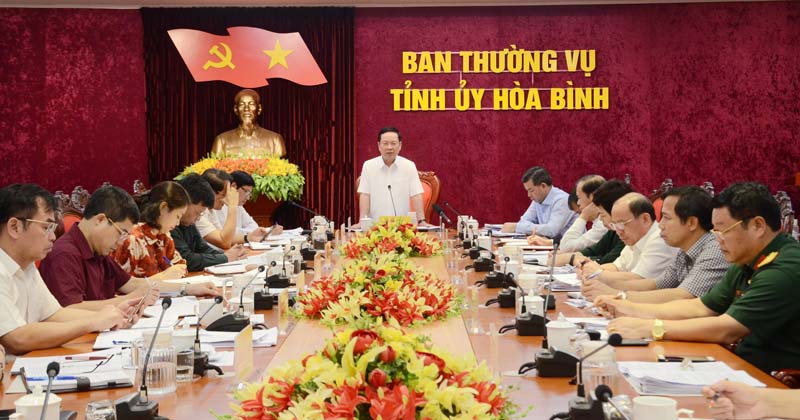 (HBO) - Member of the Party Central Committee and Secretary of the provincial Party Committee Bui Van Tinh on June 23 chaired a conference to review the fulfillment of tasks in the first half and tasks for the remainder of this year, as well as gave opinions on important socio-economic issues.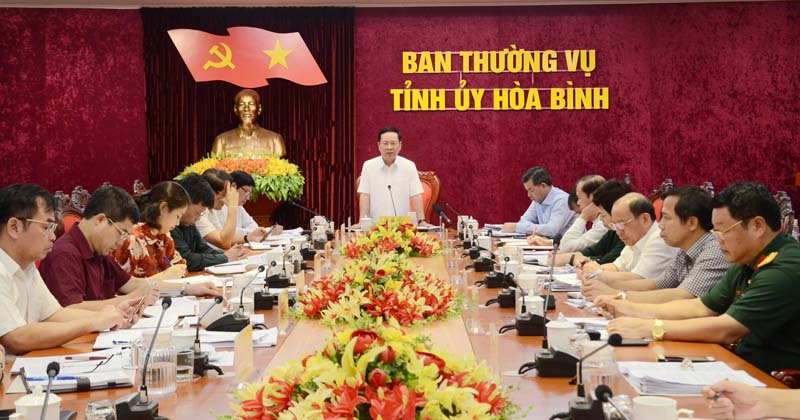 Member of the Party Central Committee and Secretary of the provincial Party Committee Bui Van Tinh concludes the conference.
In the first half of this year, the Party units directed the implementation of synchronous and comprehensive measures to develop local socio-economy in combination with ensuring political security and social safety and order. They paid attention to the building of the Party, political system and external relations. The gross regional domestic product (GRDP) growth was estimated at 2.05 percent, including agro-forestry-fisheries up 3.01 percent, industry – construction up 4.59 percent, services down 1.71 percent, taxation up 0.39 percent. Revenue to the local State budget was estimated at over 1.7 trillion VND, down 26.3 percent year-on-year due to the impacts of COVID-19 pandemic.
Concluding the event, Tinh spoke highly of local socio-economic performance in the first half. About future tasks, he suggested departments, agencies and localities review the fulfillment of their political tasks, continue seriously following the Party Central Committee and province's Resolutions and Decrees on leadership measures, socio-economic development and State budget estimate 2020. He requested continuing to achieve the dual goal of stimulating production and trade and fighting COVID-19, creating a driving force for socio-economic development, exerting utmost efforts to accomplish 2020 targets and plans, contributing to realising resolutions by Party congresses at all levels and 2016-2020 socio-economic development plan.
Such include stepping up administrative reform, improving business climate, raising the sense of responsibility for public duties, tackling difficulties in site clearance, offering clean land base for investment attraction, directing key works, developing agriculture and easing difficulties for industrial production, re-planning of urban development, and heeding socio-culture field. He also asked for ensuring the progress and quality of Party congresses at all levels, thus meeting requirements of Decree No.35-CT/TW./.