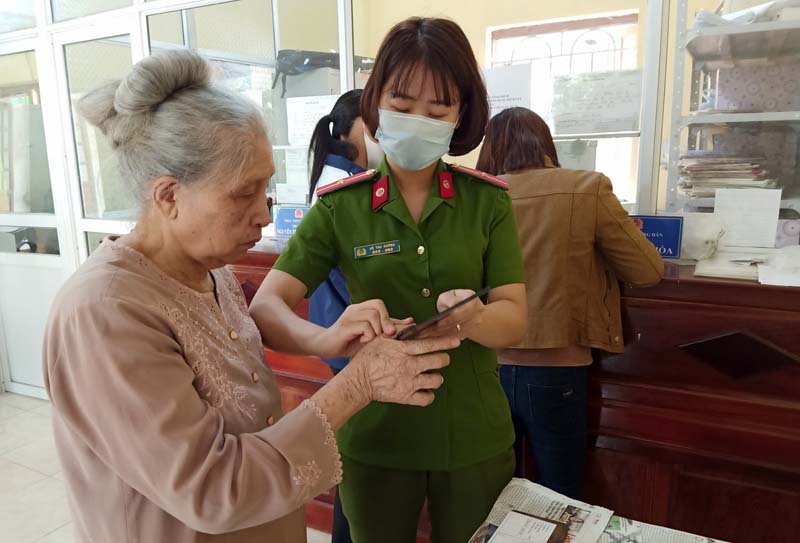 (HBO) – Over the past years, police of Kim Boi district, Hoa Binh province, have studied and practiced late President Ho Chi Minh's six teachings for the public security force via practical activities associated with their duties, which have been highly valued by the local administration and populace.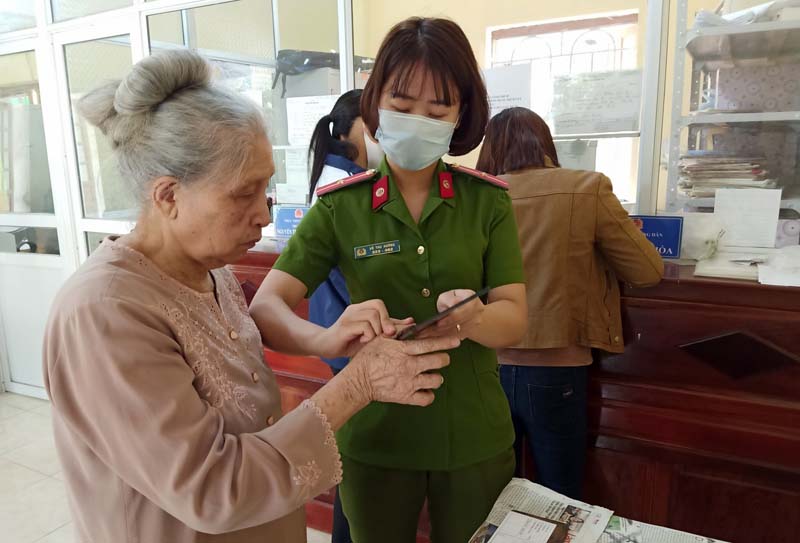 An officer of the police team for administrative management of social order at the Kim Boi public security division instructs a local to apply for a new identity card.
Notably, the local police have boosted administrative reforms in security and order management, as well as their sense of responsibility towards the people. Officers who directly work with the people have always created favourable conditions for locals to swiftly carry out administrative procedures. They have also cut down the time needed for granting papers like household registration books, identity cards and vehicle registration certificates, helping to leave a good impression of police officers on local residents.
Following the late President's teachings, the district's public security division has built and implemented emulation plans with diverse and creative content. The division's Party Committee and leaders have ordered serious implementation of the Party and State's directives and resolutions, especially the reform and improvement of the force's learning and realisation of President Ho Chi Minh's teachings in the new context. As a result, the teachings have been effectively applied to each police officer's performance of their duties and self-improvement of their political calibre and morality.
The Party Committee of the district's public security division has regularly improved the moral standards for police officers so as to enhance their sense of responsibility. The force has also proactively advised local authorities about the implementation of the "All people protect the Fatherland's security" campaign, while stepping up activities of self-management and reconciliation groups on security and order. Besides, they have also paid attention to law dissemination and encouragement of all people to take part in the crime fight./.