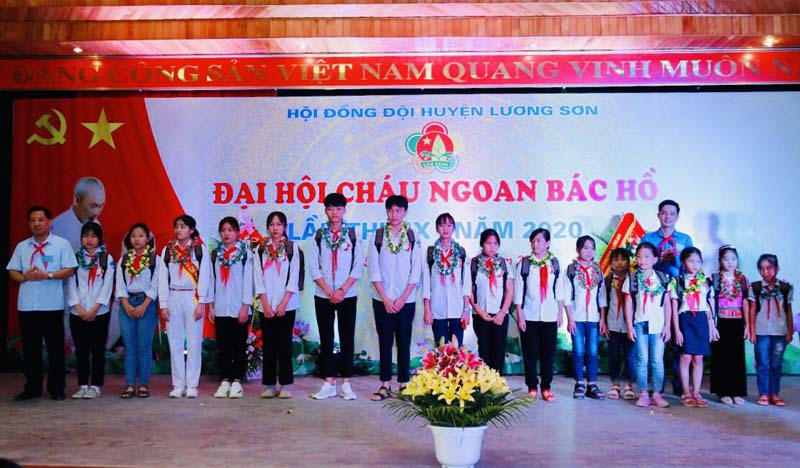 (HBO) – The ninth Uncle Ho's Good Grandchildren Congress of Hoa Binh province was recently held by the Standing Board of the provincial Ho Chi Minh Communist Youth Union (HCYU) Committee and the provincial council of the Ho Chi Minh Vanguard Children's Union (HVCU).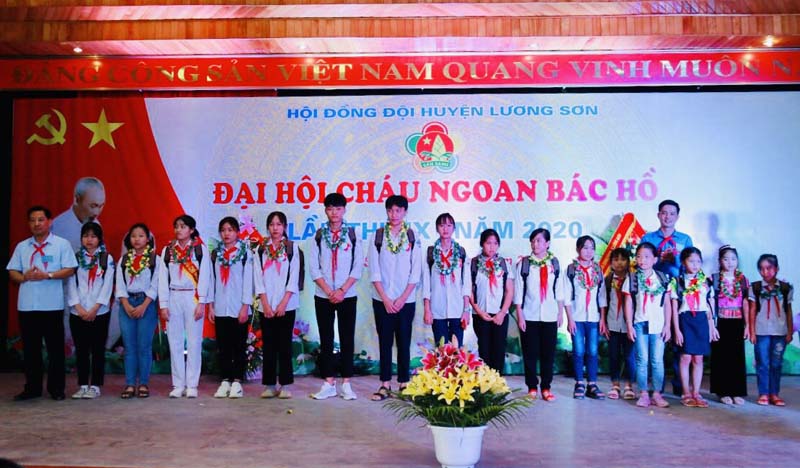 B

ui Van Cuu, Vice Chairman of the Hoa Binh provincial People's Committee, and representatives from the Central HVCU Council, present merit certificates to local exemplary children.
Since 2015, the provincial HVCU Council has actively launched and implemented a number of meaningful and effective programmes and movements that have attracted a large number of HVCU members and local children, creating a vibrant emulation atmosphere among schools.
Notably, under the "Lighting up dreams in Hoa Binh" movement, all-level HVCU councils and units have presented 30,102 scholarships worth over 2 billion VND (86,200 USD) in total, along with stationery items, to less privileged students. Other movements like the "Rice jar of love", "Tet for poor friends", "Piggy banks" and "Assisting efforts on the path to school" have raised more than 1 billion notebooks, 1,000 sets of textbooks and 5,506 clothe items for the targeted group while supporting over 13,000 children with disadvantages. Thirteen houses were also built for poor families with donations raised by the movements.
Contests launched by the Central HVCU Council have attracted hundreds of thousands of local children. Besides, 17,032 children in Hoa Binh have been admitted into the HVCU, and 160,979 granted with the Uncle Ho's Good Grandchildren title at all levels.
Addressing the congress, Vice Chairman of the Hoa Binh provincial People's Committee Bui Van Cuu commended local children for their prominent achievements over the past years.
He expressed his hope that children in the province will continue making efforts in learning, self-improvement, and following the five teachings of late President Ho Chi Minh so as to uphold former generations' revolutionary tradition.
The official asked all-level Party committees, administrations, agencies and organisations, especially the provincial HCYU Committee and HVCU Council, to pay more heed to the protection, care and education of children and create the best possible environment for them to grow up. He also requested more attention be paid to educating the young on the revolutionary ideals, morality and lifestyle, in addition to bringing into play traditional values of the nation and effectively applying achievements of the Fourth Industrial Revolution.
At the congress, rewards were presented to 200 exemplary children and 10 outstanding cadres in charge of HVCU activities./.